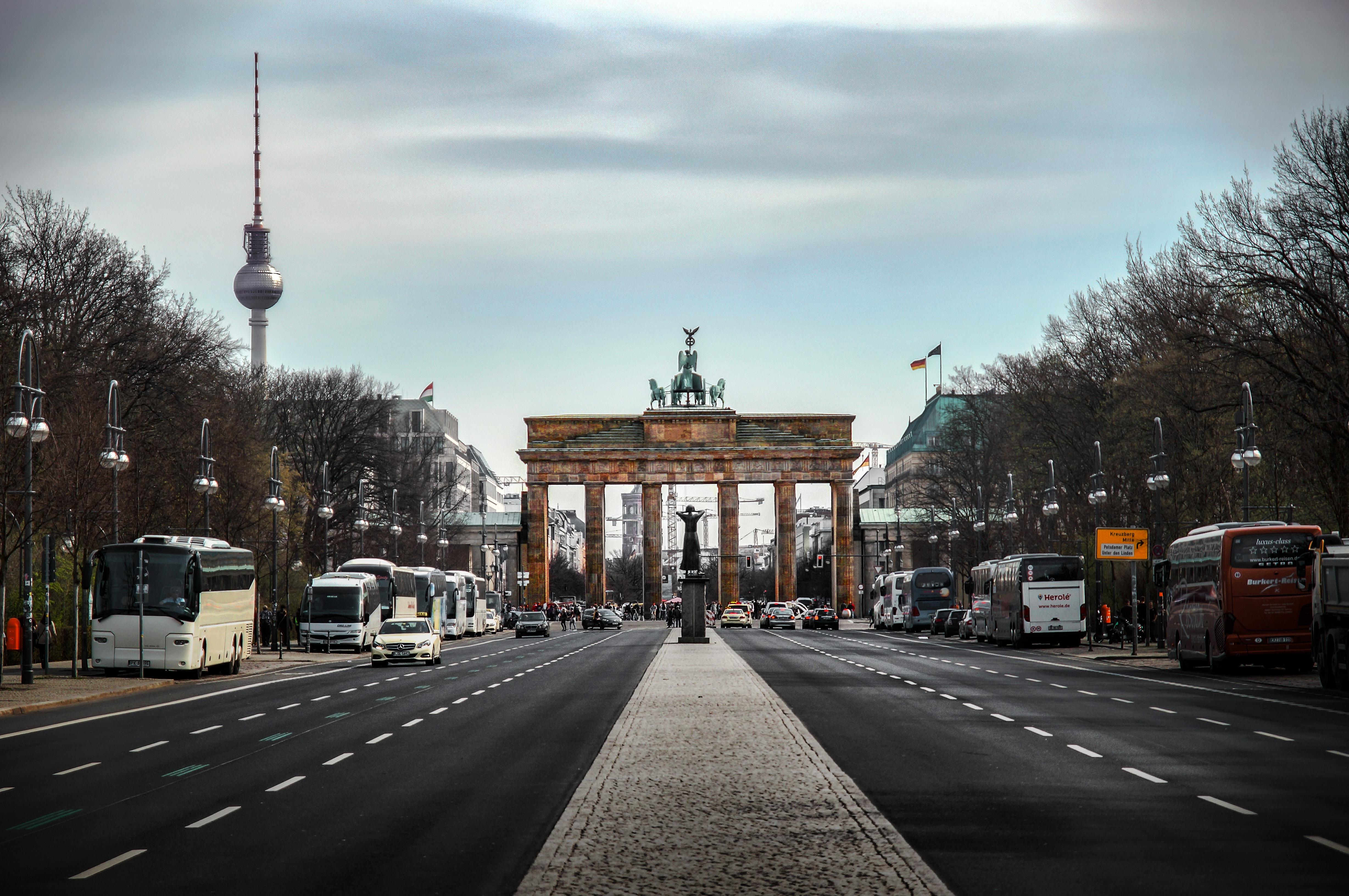 Must-Knows about Tesla's German Gigafactory 4
During the Golden Steering Wheel awards ceremony, Tesla's (TSLA) CEO Elon Musk revealed that Berlin was selected for the company's next Gigafactory. "Berlin is great… I love Berlin," Musk said. Notably, the Model 3 won Germany's top award, the Goldenes Lenkrad. It won this distinction as the best mid-luxury car over the BMW 3, Audi A4, and Mercedes.
Musk said that the fourth Gigafactory will be built just outside Berlin, Germany. He said, "We've decided to put the Tesla Giga factory Europe in the Berlin area." The announcement comes as the company is completing the third Gigafactory outside Shanghai, China. Also, it was after the state of New York valued Tesla's second Gigafactory at over $800 million, according to the Verge's Sean O'Kane. The Gigafactory is a re-purposed SolarCity plant in Buffalo.
Article continues below advertisement
Article continues below advertisement
Also, on Tuesday evening, Musk said the new factory "will build batteries, powertrains & vehicles, starting with Model Y." According to what we know from Musk, this plant should be able to make over 150,000 Model 3s and Model Ys. Moreover, the company plans to build an engineering and design center in Berlin.
Germany reacts to the Berlin news
German officials appreciated the announcement. It's in line with the country's goal to have about 10 million EVs (electric vehicles) by 2030. Also, last week, German officials and auto industry leaders talked about expanding existing government subsidies by half from $3,000 euros to $4,500 euros.
Plus, for electric cars with a list price of over $40,000 euros, the subsidies will increase to $5,000 euros. Obviously, Tesla can expect to profit from this decision indirectly. Also, in early November, Merkel said the government will invest $3.5 billion euros in the next 15 years to build charging stations for EVs.
Article continues below advertisement
California cuts EV rebates
This is great news for Tesla, considering that California stopped EV car rebates, according to Electrek. "Beginning December 3, California electric vehicle purchasers buying cars with a price exceeding $60,000 will not qualify for the state's $2,500 vehicle rebate," Electrek's Bradley Berman says.
This is the California Air Resources Board's new policy. It aims to move support from wealthy buyers to low- to moderate-income drivers. The move will cut rebates for the Audi (AUDVF) e-Tron and Jaguar I-Pace. Also, it will affect many models from BMW (BMWYY), Mercedes-Benz (DDAIF), and Tesla, Berman says. He noted that plug-in hybrids with under 35 miles of all-electric range will be ineligible.
Tesla stock reacts to the Berlin news
Tesla's share prices continue to climb, driven by better-than-expected third-quarter earnings. The stock closed Tuesday's trading session up 1.40% at $349.93. During the pre-market trading session, the stock broke out to the critical resistance level of $350.00, trading up 1.22%.
Let's take a closer look at Tesla's technical chart to see what to expect from the stock. If the stock can hold above this level, the equity would likely rise to the next resistance level of $380.00, which is near its 52-week high. However, the price's failure to break above $350.00 could send equity down to the proximate support level. This comes in at $310.00.
Also, the RSI and Money Flow indexes are well below the overbought threshold. This may limit the possible upside in Tesla stock. However, while 70 RSI shows "oversold" conditions, it's not a sign of a forthcoming trend change. In many cases, an index stays "overbought" or "oversold" for a while.
If you want to learn more about automotive stock, read Why Ford Stock's Decline Could Just Be Starting and How Much Higher Can GM Stock Climb?