Must-Know: McDonald's Has Got Tough Competition
McDonald's (MCD) competition includes large international and national food chains as well as regional and local retailers of food products.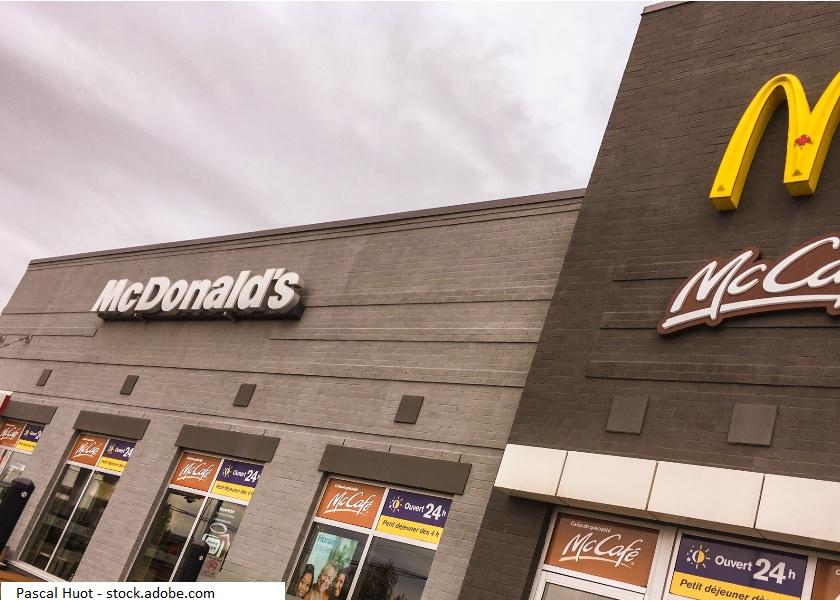 McDonald's (MCD) competition is diverse and boundaryless. The company competes with large international and national food chains as well as regional and local retailers of food products. It competes globally on price, convenience, service, menu variety, and product quality in the fragmented restaurant industry.
Article continues below advertisement
Article continues below advertisement
McDonald's competition
McDonald's defines its primary competition as the IEO (informal eating out) segment by Euromonitor International. Euromonitor International is a top source of market data relating to the global restaurant industry. The IEO segment includes:
Quick service eating establishments.
Casual dining full-service restaurants.
Street stalls or kiosks.
Cafés.
100% home delivery/takeaway providers.
Specialist coffee shops.
Self-service cafeterias.
Juice/smoothie bars.
So, Euromonitor's definition of the IEO segment excludes establishments that primarily serve alcohol as well as full-service restaurants other than casual dining.
According to Euromonitor International, the global IEO segment comprised around 9 million outlets in 2017. The segment generated $1.3 trillion in sales in that year. McDonald's accounted for just 0.4% of those outlets. However, it accounted for 7.1% of the total sales. This is due to the bigger size of McDonald's outlets compared to many others included in the definition.
Notably, IEO providers aren't the only ones competing with McDonald's. It also competes with other full-service restaurants. The global restaurant industry comprised around 19 million outlets and generated $2.5 trillion in sales in 2017. McDonald's accounted for 0.2% of those outlets and 3.7% of the sales.
Article continues below advertisement
McDonald's competition
As we discussed above, McDonald's faces competition from local food outlets to global food chains. So, competition is fierce for McDonald's. It competes directly with similar format chains such as Yum! Brands (YUM), The Wendy's Company (WEN), Domino's Pizza (DPZ), Burger King, and Jack in the Box (JACK). It's also facing increased competition from other formats such as Chipotle Mexican Grill (CMG), The Cheesecake Factory (CAKE), Panera Bread, and many more.
Additionally, Starbucks (SBUX), Darden Restaurants (DRI), Tim Hortons, and Bloomin' Brands (BLMN) are some other food and coffee providers that offer people options when they plan to eat out.
The above table shows McDonald's selected peers and their key metrics. Given the size and scale of McDonald's, it is difficult to include all its competitors in this analysis. From the comparison table above, it's clear that McDonald's is a leader from a market capitalization perspective.
A dividend aristocrat
McDonald's has a much higher dividend yield of 2.6%, making it part of an elite group of Dow and S&P 500 companies in the United States called dividend aristocrats. Dividend aristocrats are companies that have raised their dividends consecutively for a minimum of 25 years.
McDonald's is trading at a higher PE (price-to-earnings) and EV-to-EBITDA (enterprise value to earnings before interest, tax, depreciation, and amortization) ratio compared to peers' average. The company's size and stability partly justify its premium valuation.
The operating margin of all five players averaged 28%. McDonalds' operating margin of 42% was above the competition's average. Its return on assets is 18%, which is below the competition's average of 23%.
McDonald's menu is primarily focused on fast-food items including a variety of burgers, sandwiches, and French fries. Let's see how it compares with that of its selected peers.
Article continues below advertisement
Article continues below advertisement
McDonald's and Yum! Brands: Top fast-food giants
KFC, Pizza Hut, and Taco Bell are the three Yum! Brands' top brands. Each focuses on a different food offering. While KFC is known for chicken, Pizza Hut is famous for its pizzas. KFC offers fried and non-fried chicken products such as sandwiches, chicken strips, chicken-on-the-bone, and other chicken products. Taco Bell focuses on Mexican-style food categories including various types of tacos, burritos, quesadillas, salads, and nachos.
Yum! Brands has more than 48,000 restaurants in around 145 countries. The company opens more than eight new restaurants per day on average.
Wendy's is known for its made-to-order square hamburgers, using fresh beef that has never been frozen. Fresh beef hamburgers are available in the US, Alaska, and Canada. Additionally, it's known for freshly prepared salads with hand-chopped lettuce, and other signature items like chili, baked potatoes, and its signature Frosty dessert.
Jack in the Box operates more than 2,200 restaurants in the US. The fast-food chain offers hamburgers, specialty sandwiches, salads, and real ice cream shakes, although hamburgers represent the core of its menu. Its signature burgers include the Jumbo Jack, Sourdough Jack, Ultimate Cheeseburger, and Buttery Jack burgers.
Domino's Pizza is the largest pizza chain in the world with more than 16,300 locations in over 85 markets. On average, the company sells more than 3 million pizzas each day.
Article continues below advertisement
Porter's Five Forces
The barriers to entry are low for the fast-food industry. This means that a new competitor is always on the horizon. Consumers make their purchasing decisions based on price and convenience, meaning the buyer has substantial power. A fast-food restaurant such as McDonald's can replace suppliers if needed. The commodity inputs required are also not unique or specialized. Generally, suppliers have less bargaining power.
The fast-food industry is very competitive. Higher commodity prices have reduced the profit margins of the entire fast-food industry. Another problem is that with the intense price-driven competition, McDonald's can't fully push these margin losses back onto the consumer. The company must absorb the hit because of the fierce competition.
An investor can gain exposure to the restaurant industry through the Invesco Dynamic Leisure and Entertainment ETF (PEJ) and the Invesco Dynamic Food & Beverage ETF (PBJ).
Learn more about McDonald's in McDonald's Overview: Segments, Buybacks, Valuation. To know more about the company's franchise model, read Analyzing McDonald's Franchise Agreement and Structure. Learn more about consumer stocks at Market Realist's Consumer page.