BYND Leads Alt-Meat Market, Faces New Competitors
On Friday, investment bank UBS started coverage on Beyond Meat Stock (BYND). At 10:08 AM ET today, the stock was trading 4.4% lower at $76.5.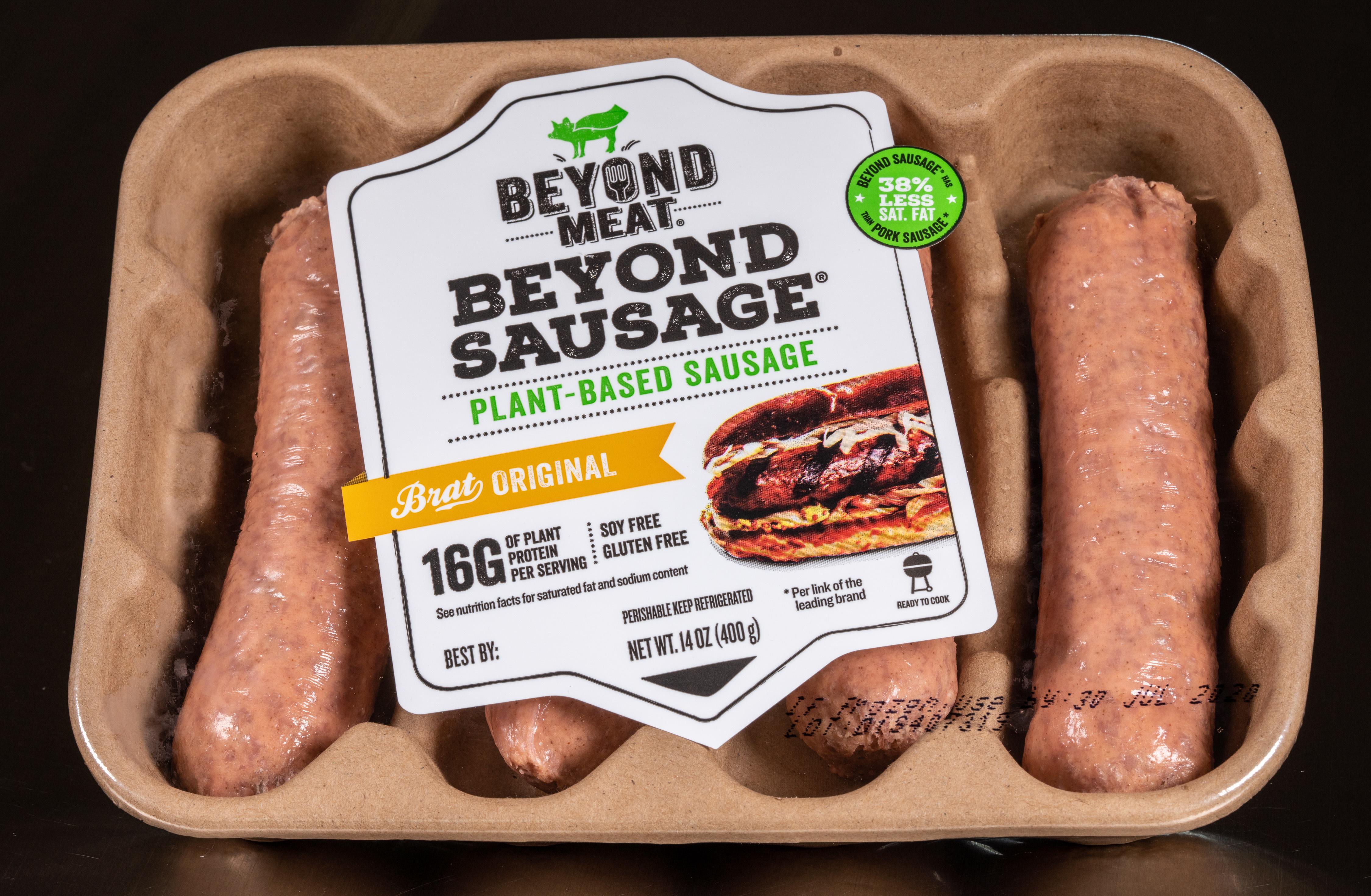 On Friday, investment bank UBS Group AG (UBS) started coverage on Beyond Meat Stock (BYND). Like seven other Wall Street analysts, UBS kept a cautious stance on the BYND stock with a neutral rating.
Wall Street is mostly cautious on Beyond Meat stock with 8 out of 13 recommending a "hold," 3 recommended a "buy" while 2 are bearish on the BYND stock. The Beyond Meat stock lost 48% of its value so far this quarter. At 10:08 AM ET today, BYND stock was trading 4.4% lower at $76.5.
While analyst target price for the stock still points to a handsome 48% upside, the average target price itself got a big cut in the last 30 days. The current median target price for the Beyond Meat stock is $115, down from $174 a month ago.
Article continues below advertisement
Article continues below advertisement
BYND is leading the alt-meat industry
UBS analysts pointed out that "Beyond Meat is leading the charge to disrupt the $1 trillion-plus global animal meat industry." With more and more people switching to a plant-based diet for environmental reasons and other concerns, the market is expected to continue growing handsomely for years to come. Back in July, UBS forecasted that the plant-based meat industry could grow at an annual rate of 28% until 2030.
So far, BYND is keeping the lead in the segment. The company's revenues grew 250% in Q3, easily surpassing the industry growth. A 265% YoY increase in Beyond Meat's fresh segment revenues led to its top-line growth in the third quarter. The fresh platform segment witnessed higher sales volumes resulting from increased distribution to new domestic and global customers.
Also, higher demand from the existing customer base boosted the fresh platform volumes. And BYND raised its 2019 full-year guidance. Beyond Meat expects 2019 revenue of $270 million at the mid-point compared to its previous estimate of about $240 million.
Article continues below advertisement
UBS neutral on BYND stock
On October 29, BYND stock saw over a 20% drop as management signaled rising competition. Also, the stock was impacted by the end of the lockup period. UBS is concerned about the rising competition in the plant-based meat segment.
UBS said, "competition is intensifying, particularly from larger protein processors and packaged food peers who are likely to undercut Beyond Meat price points using excess capacity and a lower gross margin rate profile."
BYND has been in a proxy-war with Impossible Foods in partnership space. While Beyond Meat boasts a partnership with Dunkin' Brands Group (DKNK), Impossible Foods sell its product at Burger King with the name Impossible Whopper.
Alt-meat competition escalates
Additionally, bigger players are eyeing the plant-based meat space. Yum! Brands' (YUM) Pizza Hut tested a plant-based sausage pizza topping made by Kellogg's (K) Incogmeato division. Having a vegan protein option on the menu may give Pizza Hut an edge over other quick-service restaurants. Also, Kellogg's Incogmeato started selling ready-to-cook fake protein.
Tyson Foods (TSN), the largest meatpacker in the US in terms of revenues, launched a plant-based product portfolio called Raised and Rooted. Tyson had a minority share in Beyond Meat, which it sold a week before the company's highly successful IPO. On the debut day, BYND stock rose over 150%. Tyson could end up being the biggest challenger for Beyond Meat due to its capacity and supply chain. Players like Tyson and Kellogg can afford to play a price-war with Beyond Meat in the plant-based meat segment. As a result, Beyond Meat may have to cut down prices, hampering its margins.
Beyond Meat needs partnerships
To maintain its edge in the fake meat segment, Beyond Meat needs partners like Dunkin' brands. Just last week, Beyond Sausage sandwich went nationwide in Dunkin's 9000+ stores. BYND's partnerships with McDonald's (MCD) and Subway are still being tested. Also, competitors are eyeing for partnerships. It will be interesting to see how Beyond Meat ramps up with its partnerships.