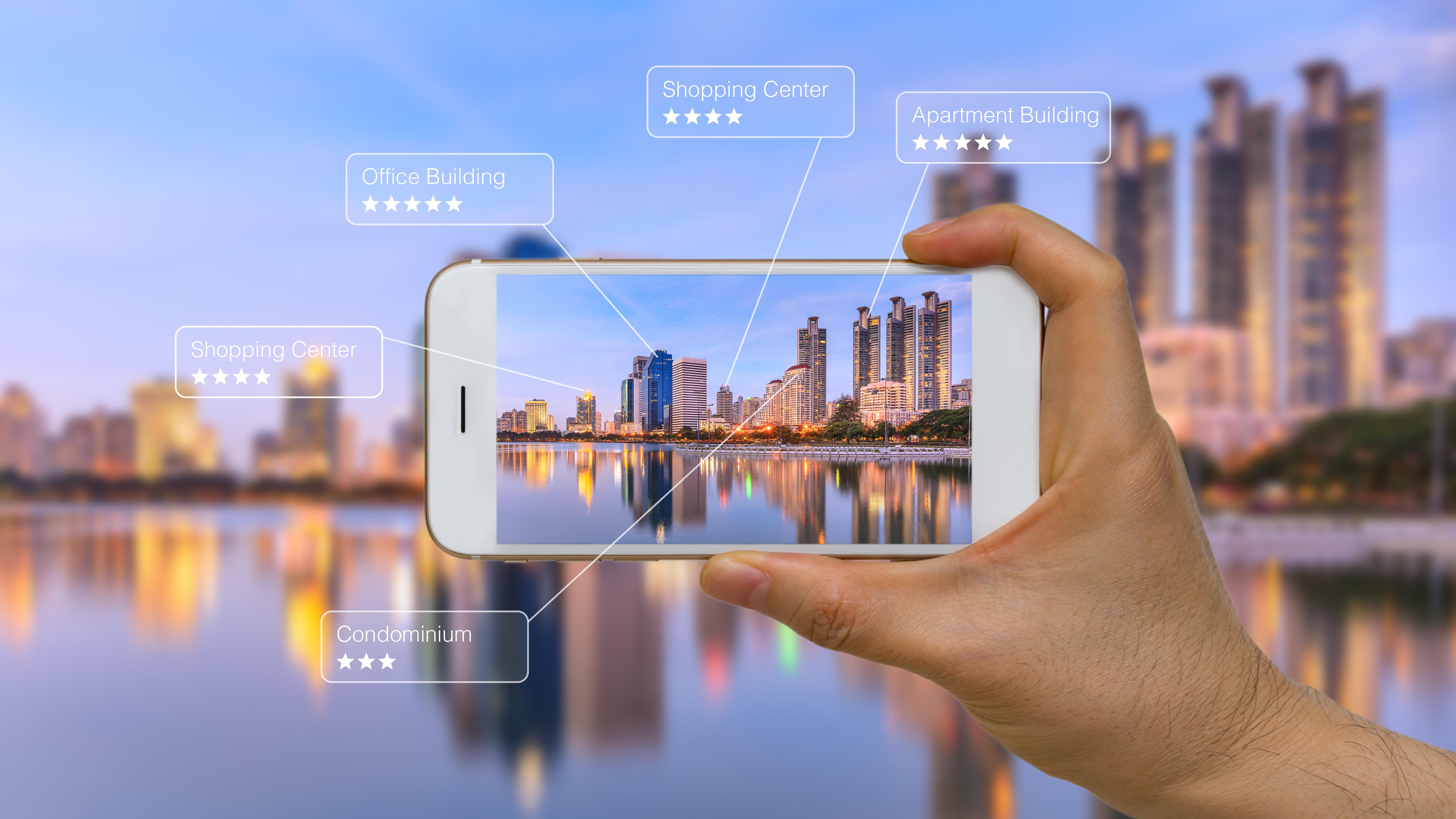 The Top 5 Augmented Reality Stocks to Buy
Augmented reality or AR isn't usually the first choice among investors. It's often overshadowed by virtual reality or VR, a similar technology. Little do some investors know that AR is slowly but certainly carving out a name for itself and making noise in e-commerce, education, engineering, and the list goes on.
AR is making waves because of its massive potential in virtually all industries. For one thing, augmented reality allows technology to blend into the real world effortlessly. Think furniture you can imagine bringing into your home and seeing if it fits without even adding it to your cart yet.
There's immense promise in AR. So, if you're looking to invest in this cool new technology, check out the following augmented reality stocks.
Article continues below advertisement
1. Microsoft stock
It's true that the giant Microsoft Corporation (MSFT) isn't abandoning its productivity software, operating systems, or cloud system anytime soon. But it's also one of the augmented reality stocks to look out for.
If you're weighing your options on AR stocks to buy this year or sooner, consider MSFT. Microsoft is testing the waters in the augmented reality world. And it's likely to make an impact in this sector, just as it has in others.
The company is entering the augmented reality space via the HoloLens. According to tech experts, it's a promising and marketable headset.
And in the past year, MSFT showed how the hardware could be put into good use through apps. Remote Assist shares what you could see with users in another location or site. And Layout allows structural designing beyond blueprints.
These apps can be valuable for industries that include construction, engineering, and education. What do you think?
2. Apple stock
AR is poised to grow rapidly, and Apple (AAPL) isn't blind to this opportunity. While rumors have suggested that Apple is giving up on developing a pair of AR glasses, Apple is far from shrugging off the potential of AR in its devices.
In fact, Apple is keeping its laser focus on the AR world. It's demonstrating how the iPad and iPhone are perfect for augmented reality tools.
If you visit the Apple website, you'll also find the company's dedicated section for augmented reality. The page shows how useful AR could be for industries like education.
It also shows how brands like IKEA make use of AR. IKEA uses augmented reality to show customers how furniture would look and fit in their home before they buy—and that's without even opening their door.
We still can't be sure whether Apple will release an augmented reality device soon or at all. Nevertheless, Apple has already shown keen interest in AR, so it's an augmented reality stock to watch for.
Article continues below advertisement
3. Alphabet stock
Created by the founders of Google, Alphabet (GOOG)(GOOGL) is a young parent company that took over the tech giant's operations. Alphabet is the parent of Google and Nest as well as Google's many other properties.
One of Alphabet's missions is to expand into different areas without having to explain how they could potentially fit into the core Google search business. Meanwhile, the Google segment will focus on its own businesses.
So basically, Alphabet is a collection of companies that includes Google itself. Alphabet, however, is a bit slimmed down to give way to more management scale. This company is about businesses prospering through strong leaders. And a core focus for Alphabet is new and innovative products.
Google is anticipating sales of its Glass Enterprise Edition 2, which moved into the tech giant's family of products out of Alphabet's X Moonshot Factory. This device allows Google to meet demand for its wearable devices for the workplace, based on the company's blog. Google Glass is a cornerstone AR product, making Alphabet a key augmented reality stock to consider.
Article continues below advertisement
3. Qualcomm stock
Qualcomm (QCOM) offers the three things most necessary for successful AR implementation: data delivery, real-time data processing, and battery-sipping efficiency for delivering and consuming the earlier processes.
And Qualcomm stock is a perfect opportunity for AR investors. Qualcomm is a market leader in these fields, and it's currently looking into augmented reality.
The Snapdragon XR1 chip is Qualcomm's first design for the AR market—though not the last. Qualcomm is trying to stake a bigger claim in chip sales.
4. Lumentum stock
Lumentum (LITE) started ringing a bell in the AR world when Tim Cook, Apple CEO, started talking up prospects in augmented reality—even though he didn't directly state Lumentum's name.
Apple and Lumentum have a connection. LITE manufactures 3D sensor lasers that can be used with smartphones to turn handsets into a sort of radar. This AR technology is a big part of the movement.
Article continues below advertisement
5. Nvidia stock
If you're buying augmented reality stocks, keep tabs on Nvidia (NVDA). Nvidia has long proven its capability of dealing with and handling large visual data loads linked with AR's counterpart, virtual reality.
NVIDIA is wading into the AR world within the automotive industry, melding vehicles with artificial intelligence.
So while other companies are trying to perfect their AR hardware, NVIDIA's moved into and is thinking about the augmented reality technologies of the next generation.
Beyond augmented reality stocks
Outside the stock market, NexTech launched ARitize, the first 3D-augmented reality-publishing platform. This e-commerce innovation is poised to be the one-stop platform to help companies increase sales leads, reduce returns, and optimize conversions in one place.
Its race is to convert 2D objects into 3D immersive displays with giant companies like Samsung, Apple, and Snap that are trying to be the first to introduce new three-dimensional and mobile scanning and viewing devices.
ARitize was designed and created to help companies and brands make an immersive, white-label experience for sharing, teaching, and of course selling products and services to their customers and clients.