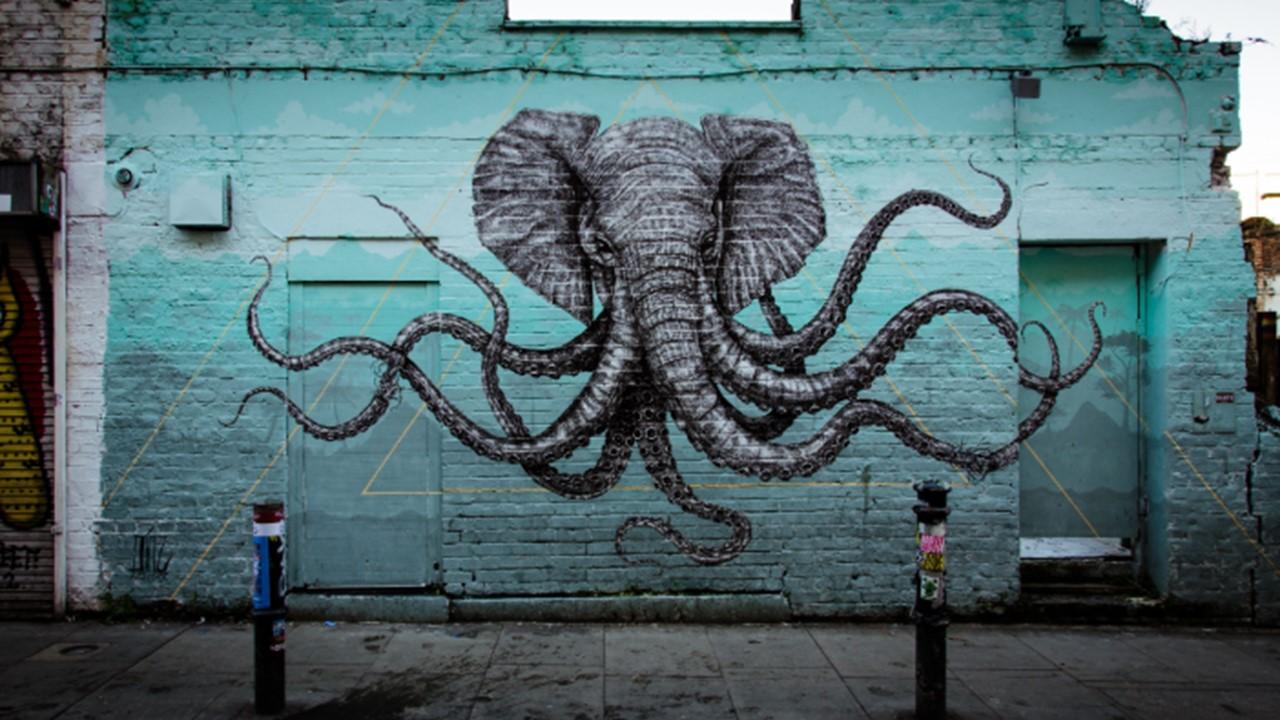 Get Real: Warren Buffett's Next Elephant
In today's Get Real, we saw that California Governor Gavin Newsom has ideas about Warren Buffett's next elephant. Plus, earnings takeaways, the Fed, oil risk, and more.
Article continues below advertisement
Must-knows
Alphabet earnings disappoint
Google parent company Alphabet (GOOGL) stock fell more than 1.6% after the company released its third-quarter earnings results. Find out why Google came up short for the quarter.
Shopify also disappoints
Canadian e-commerce giant Shopify (SHOP) was another earnings-season disappointment. The stock trended a lot lower yesterday after some unexpected losses in Q3.
Warren Buffett's next elephant?
California Governor Gavin Newsom suggested that Warren Buffett bid for PG&E Corporation (PCG). But will the troubled utility interest the "Oracle of Omaha"?
Kellogg's strong Q3 results
Investors also got some good news on the earnings front yesterday. Kellogg (K) came in ahead of estimates, and management managed to keep 2019 guidance intact.
GM beats earnings estimates
Meanwhile, GM stock (GM) was up almost 5% yesterday after Q3 results beat estimates. Despite the good news, the strike took a toll. Find out what CEO Mary Barra had to say.
Tech stocks and the S&P 500
This year, the SPDR S&P 500 ETF (SPY) and Technology Select Sector SPDR ETF (XLK) have risen 19.2% and 35.5%, respectively. Here's how tech stocks are taking the S&P 500 to record highs.
What to watch for
GE's results today
General Electric (GE) is slated to report its third-quarter earnings before the bell this morning. Investors will be watching for signs of a transformation under CEO Larry Culp—but the market's not that bullish.
Is MSFT still worth buying?
Microsoft stock (MSFT) is near an all-time high after some impressive, market-beating gains this year. But investors should question whether this momentum can continue.
Oil supply risks
The US killed ISIS leader Abu Bakr al-Baghdadi on Sunday and might have a stronghold on Syrian oil fields. And while reports suggest Syrian oil reserves might not even last a year, President Trump wants ExxonMobil (XOM) to explore Syrian oil reserves. Will the oil supply glut increase?
The Fed meeting continues
With this week's FOMC meeting and President Trump's vocal criticism of Jerome Powell, all eyes are on the Fed. Will today's meeting bring good news for gold investors and the bond market?