Can Renault's Bigger Electric Car Take Tesla Head-On?
Bloomberg reported on October 8 that Renault (RNLSY) was mulling a new all-electric car. It's expected to be bigger than its best-selling Zoe.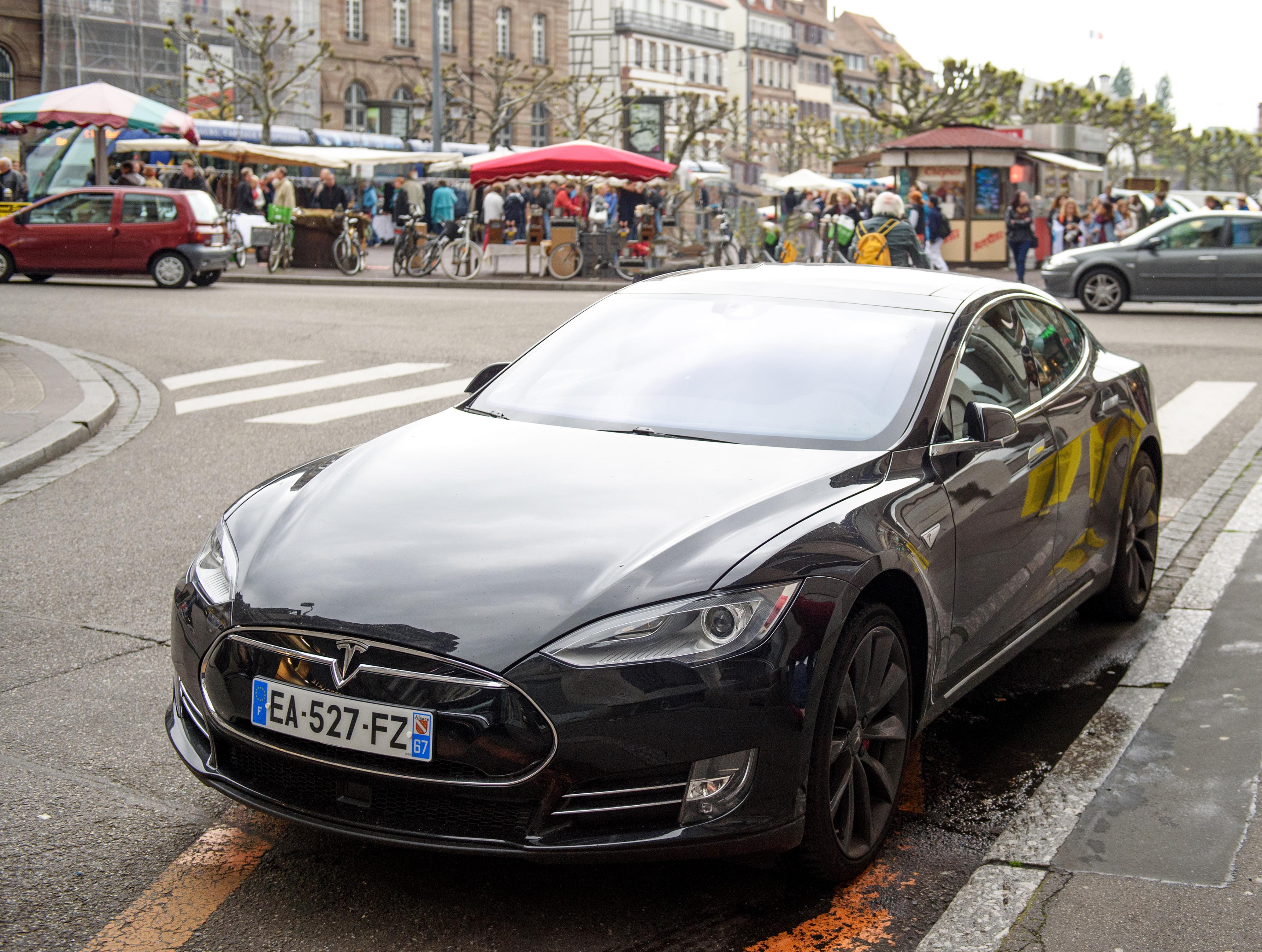 Bloomberg reported on October 8 that Renault (RNLSY) was mulling a new all-electric car. It's expected to be bigger than its best-selling Zoe. Bloomberg cited Renault's commercial director of the electric car business, Emmanuel Bouvier, as saying that the car may be produced on a common platform with Nissan (NSANY) and Mitsubishi.
Bouvier said, "We're working on developing the range of our lineup so as to cover all segments with electric cars." He added, "It's too early to say that we'll be in competition with Tesla head on, but we're obviously planning to cover a larger share of the market."
Article continues below advertisement
Article continues below advertisement
Popularity of EVs is rising
Due to increasing awareness among consumers, the popularity of EVs (electric vehicle) and toughening emission standards, many carmakers are trying to ramp up their EV line-ups. Ford Motor Company (F) has planned an $11.5 billion investment for the electrification of its fleet. General Motors (GM) has also launched several EVs. Tesla (TSLA) has changed the EV game for carmakers. While previously, EVs were seen as merely a means to meet emission standards, Tesla has proven that they can be profitable at the same time.
New EV launch compared to Tesla cars
Usually, any new EV launch is compared to Tesla's vehicles, which are considered the gold standard in the EV space. Renault's new car will be no different. It could compete with Tesla's Model 3 and Volkswagen's (VLKAF) ID.3. Volkswagen unveiled its budget ID.3 electric car at the Frankfurt auto show on September 10. It already has models such as the Audi e-Tron and the Porsche Taycan. These, however, have higher price points and compete with Tesla's premium Models S and X.
Article continues below advertisement
Renault plans to compete with Tesla's Model 3
Renault is also planning its new car as an affordable all-electric vehicle. This car, therefore, could ideally be positioned against Tesla's Model 3. As per YouTube's most noted auto reviewers, Tesla's Model 3 has been ranked as the best electric car. Consumers prefer the Model 3 for its driving dynamics, tech, and lower price range. Tesla launched the Model 3 in Europe in February. As per TheDriven, "The new Tesla became Europe's top selling electric car in less than six months."
In Could the Tesla Model 3 Disrupt the UK EV Space? we discussed how the Model 3 became the United Kingdom's third-best-selling car in August. The Model 3 also remained the highest-selling EV in the US and Europe in the first seven months of the year.
Can Renault compete successfully with Tesla's Model 3?
Given the popularity Tesla's Model 3 enjoys, it seems like it would be difficult for any automaker to compete successfully with it. So far, many automakers have launched their vehicles in the space, including Chevrolet with the Bolt, Volkswagen with the ID.3, and the Polestar 2. However, they haven't been able to cause any significant damage to the Model 3's dominance in many markets worldwide. We'll just have to wait and see if Renault's new, bigger electric car will be any different.