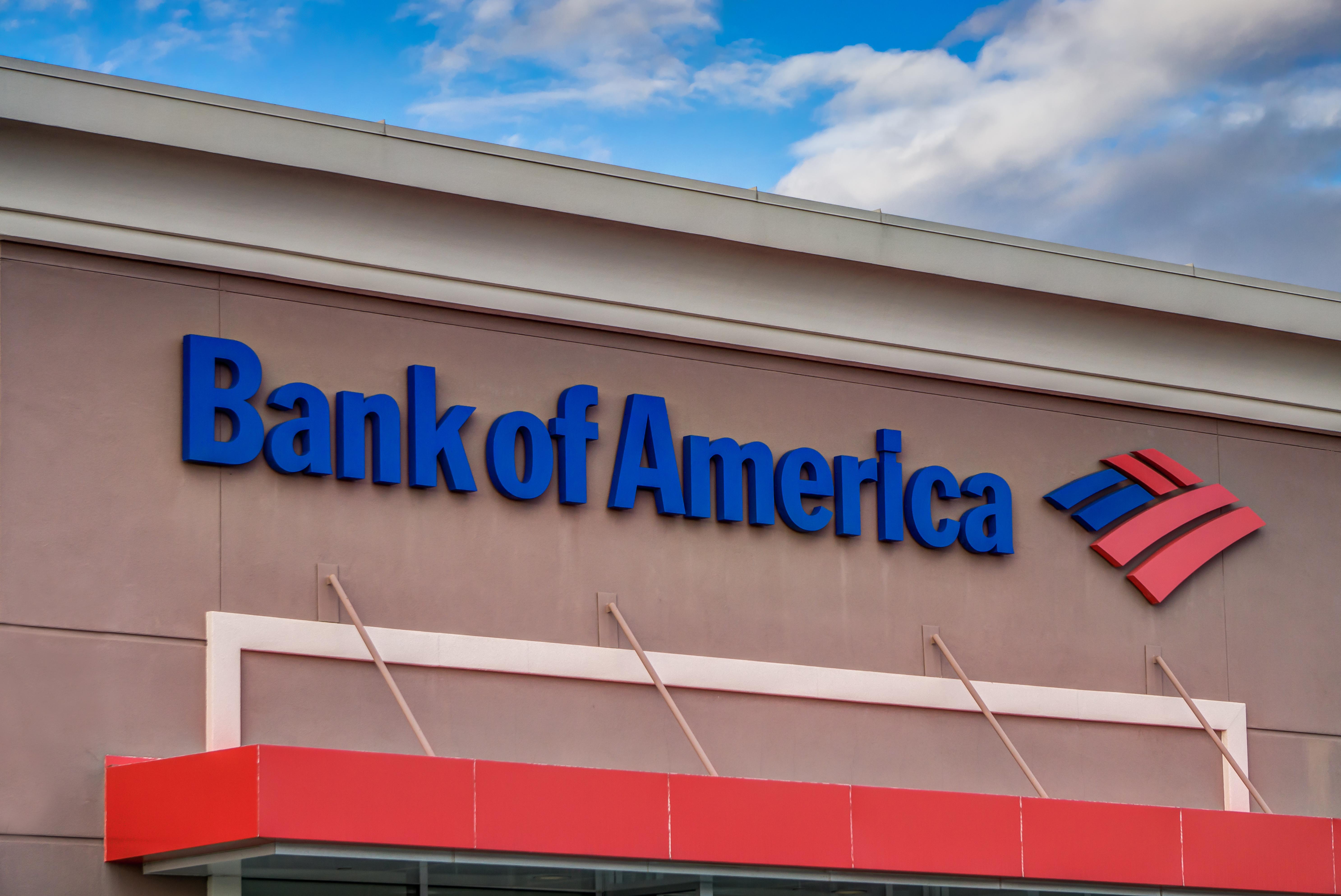 Bank of America Stock: Analysts Are Upbeat
By Amit Singh

Oct. 23 2019, Published 7:35 a.m. ET
Most analysts suggest a "buy" rating on Bank of America stock.
Atlantic Equities upgraded the stock to "overweight."
Bank of America continues to grow its net interest income despite rate cuts.
Most of the analysts covering Bank of America (BAC) stock recommend a "buy." On Tuesday, Atlantic Equities upgraded the stock to "overweight" from "neutral" and raised the target price to $36 from $33 per share.
Bank of America's NII (net interest income) continued to rise despite the low-interest-rate environment. Notably, the Fed announced two rate cuts this year to boost growth, which doesn't usually work in banks' favor. The Fed's dovish stance will likely hurt banks' margins. Most of the banks have already reduced their NII outlook due to rate cuts.
After its third-quarter earnings, JPMorgan Chase (JPM) lowered its NII outlook more. The bank expects its NII to be lower than $57.5 billion. Earlier, JPMorgan Chase lowered its NII outlook to $57.5 billion from $58.0 billion.
Article continues below advertisement
Meanwhile, Citigroup (C) stood by its previous NII guidance. However, the bank stated that a quarter basis point cut in interest rates would have a negative impact on its quarterly revenues by $50 million. Wells Fargo (WFC) expects its NII to fall 6% in 2019. Previously, the bank expected a 5% decline in its NII. However, a few rate cuts led Wells Fargo to reduce its NII outlook.
Bank of America's increasing loans and deposits drive its net interest income. The bank beat analysts' EPS estimates in the last several quarters. On average, Bank of America has beat analysts' expectations by 8.7% in the previous 11 quarters, which is encouraging.
Bank of America stock gains on balance sheet expansion
While rate cuts will likely hurt Bank of America's NII, sustained growth in loans and deposits continues to support its margins. During the last reported quarter, the average loans and leases grew 6% YoY to $923 billion. The average deposits increased 4%. Notably, Bank of America's loans grew across all of the business segments. Meanwhile, the NII increased 1% YoY despite the challenging environment.
We expect Bank of America to continue to benefit from credit growth. However, lower spreads could be a concern. We think that the bank's bottom line could benefit from growth in loans and deposits and improved efficiency. Share buybacks will likely cushion the bank's earnings. Also, Bank of America's low valuation multiple, compared to JPMorgan Chase and Wells Fargo, will likely support its stock.
The stock trades at a forward PE ratio of 10.7x, which is lower than JPMorgan Chase and Wells Fargo's forward PE ratios of 12.1x and 12.0x, respectively. However, the ratio is higher than Citigroup's multiple of 8.7x.
Bank of America stock has risen 26.6% on a YTD (year-to-date) basis and outperformed broader markets. Meanwhile, analysts' target price of $33.30 indicates a potential of 6.7% based on its closing price of $31.20 on Tuesday.
In comparison, Citigroup stock has risen 38.4% YTD. The stock has outperformed the bank's peers by a wide margin. Meanwhile, JPMorgan Chase and Wells Fargo stocks have risen 27.8% and 9.9%, respectively.
Among the 27 analysts that cover Bank of America, 15 recommend a "buy," while 12 recommend a "hold."