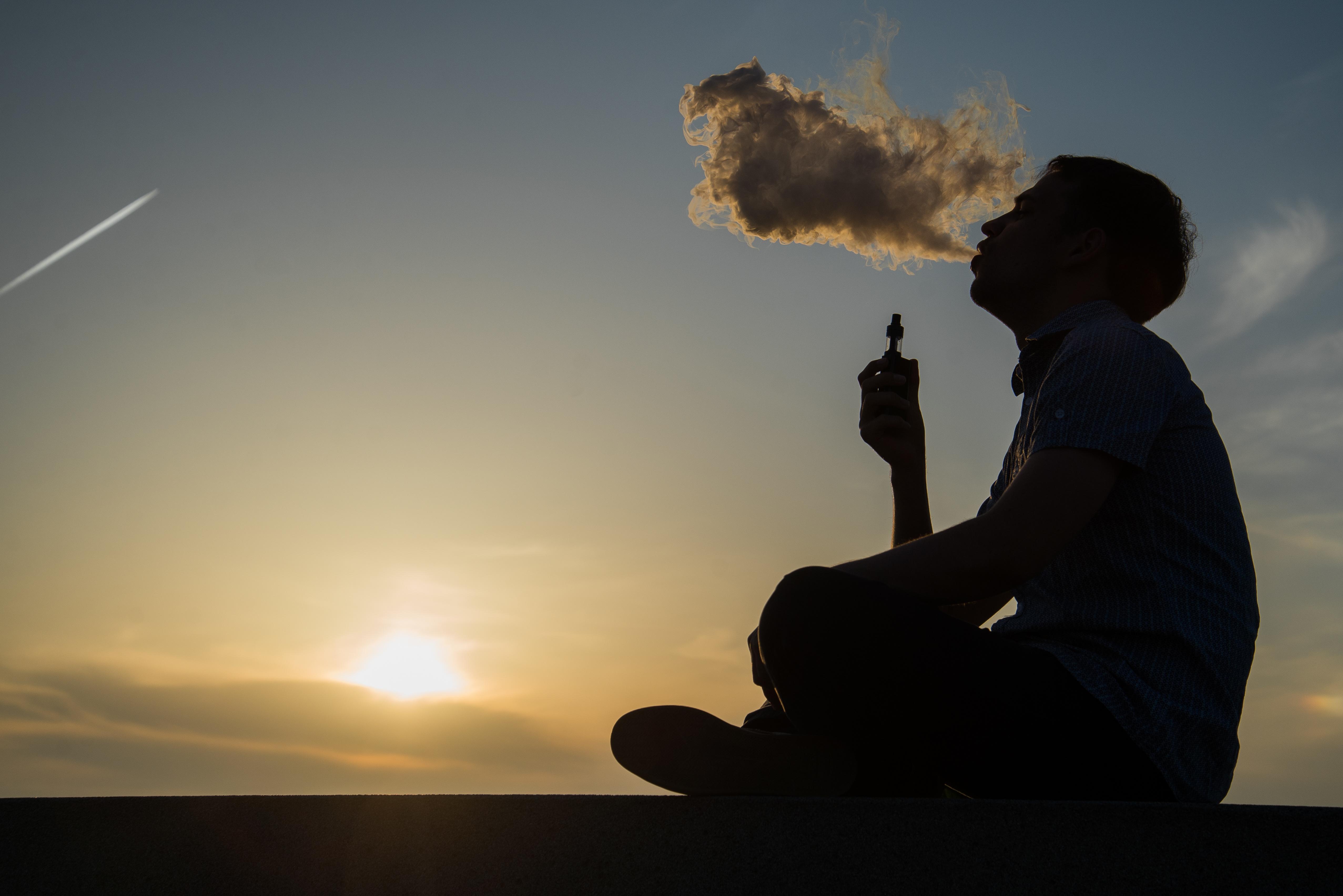 Why Vaping May Not Be a Gold Mine for Cannabis Players
Regulatory authorities are increasingly scrutinizing the alleged ill effects of vaping. On September 3, the OHA (Oregon Health Authority) disclosed an investigation into a death allegedly caused by vaping. According to OHA officials, severe respiratory illness following the use of an e-cigarette or vaping device containing cannabis caused the death. This could be Oregon's first case of death linked to vaping.
On September 4, Michigan will become the first US state to ban flavored e-cigarettes. According to the Washington Post, the state made this decision to protect young people from the ill effects of vaping.
Article continues below advertisement
Growing concerns over vaping
In recent years, vaping devices or e-cigarettes have been considered safer than tobacco cigarettes. However, the rise in vaping, especially among youth, is now a matter of concern. According to the CDC (Centers for Disease Control and Prevention), the proportion of e-cigarette users among high school students increased to 20.8% in 2018 from 11.7% in 2017. This proportion increased to 4.9% from 3.3% among middle-school students. The number of young people using e-cigarettes increased by 1.5 million year-over-year in 2018.
On August 27, NPR reported that Josh Stein, North Carolina's attorney general, announced that the state was suing eight companies for targeting children with vaping products. The attorney general said that these companies were marketing their vaping products to students with flavors such as cotton candy and gummy bear. His office is urging the court to shut down these companies' operations due to the health issues and high addiction risk associated with vaping.
In May, Stein's office sued leading e-cigarette maker Juul. It urged the court to ban the company from selling e-cigarettes to minors in the state.
Last month, Illinois's Department of Public Health disclosed a case of death that was likely related to vaping. It requested that the CDC investigate several cases of respiratory illness perceived to be triggered by vaping. To learn more, read Vaping Warning by CDC should Worry Cannabis Players.
Article continues below advertisement
Will increased scrutiny affect cannabis companies?
Aside from the litigations and investigations mentioned above, the FDA and FTC are also investigating Juul Labs for its marketing practices and the alleged ill effects of vaping. We discuss these investigations in our article Vaping Concerns Grow, FDA and FTC Investigate Juul.
Recently, San Francisco became the first US city to ban e-cigarettes. Ironically, Juul's headquarters is in San Francisco. Tobacco giant Altria (MO) purchased a 35% stake in Juul for $12.8 billion to capture the growth prospects in the e-cigarette market. Tobacco cigarettes sales have been declining rapidly.
These investigations and the growing scrutiny about vaping among state health departments are matters of concern for cannabis companies. Many cannabis or marijuana companies invest significantly in vaping products.
Aphria (APHA) expects vapes and concentrates to account for 30% of the Canadian adult-use market by 2021. Aphria has partnered with Pax Labs to provide premium cannabis extracts in Pax pods that will be used in Pax's vaporization devices.
In June, Aurora Cannabis (ACB) announced a supply agreement with PAX Labs. Under the agreement, Aurora aims to introduce vape products through 510 thread cartridges and disposable single-use units. Pax Labs also partners with two other cannabis companies—OrganiGram (OGI) and the Supreme Cannabis Company. In June, Organigram disclosed that it's one of the four Canadian launch partners of PAX Era, a premium oil vaporizer created by PAX Labs.
Article continues below advertisement
Last month, Canopy Growth (CGC) (WEED) announced a partnership with Greenlane Holdings. Under this partnership, Greenlane will have exclusive rights to distribute Canopy Growth's Storz & Bickel vaporizers in the US. Greenlane's extensive distribution network will help Canopy Growth boost the market reach of Storz & Bickel vaporizers. Canopy acquired Storz & Bickel in December 2018.
The road ahead
On September 3, Aphria, Aurora Cannabis, and OrganiGram were up 10.6%, 11.6%, and 19.6%, respectively, YTD (year-to-date). Canopy Growth was down 9.2% YTD. Its dismal first-quarter results influenced its fall. Read Canopy Growth: What's the Word on the Street? for more info.
Apart from quarterly results, the news of regulatory investigations has also affected cannabis companies' stocks. Recently, CannTrust violated Health Canada regulations by growing and storing cannabis at certain facilities without the required approvals. CannTrust stock was down 66.5% YTD on September 3.
Cannabis companies are increasingly investing in and collaborating with other entities for growth in the vape market. Heightened scrutiny by regulatory authorities into vaping and other matters could adversely affect the growth prospects of cannabis companies.