Qualcomm to Expand 5G Chip Tech Next Year
Qualcomm (QCOM) will expand its 5G chip technology next year. Qualcomm will soon power the mid-priced smartphones with its 5G wireless data networks.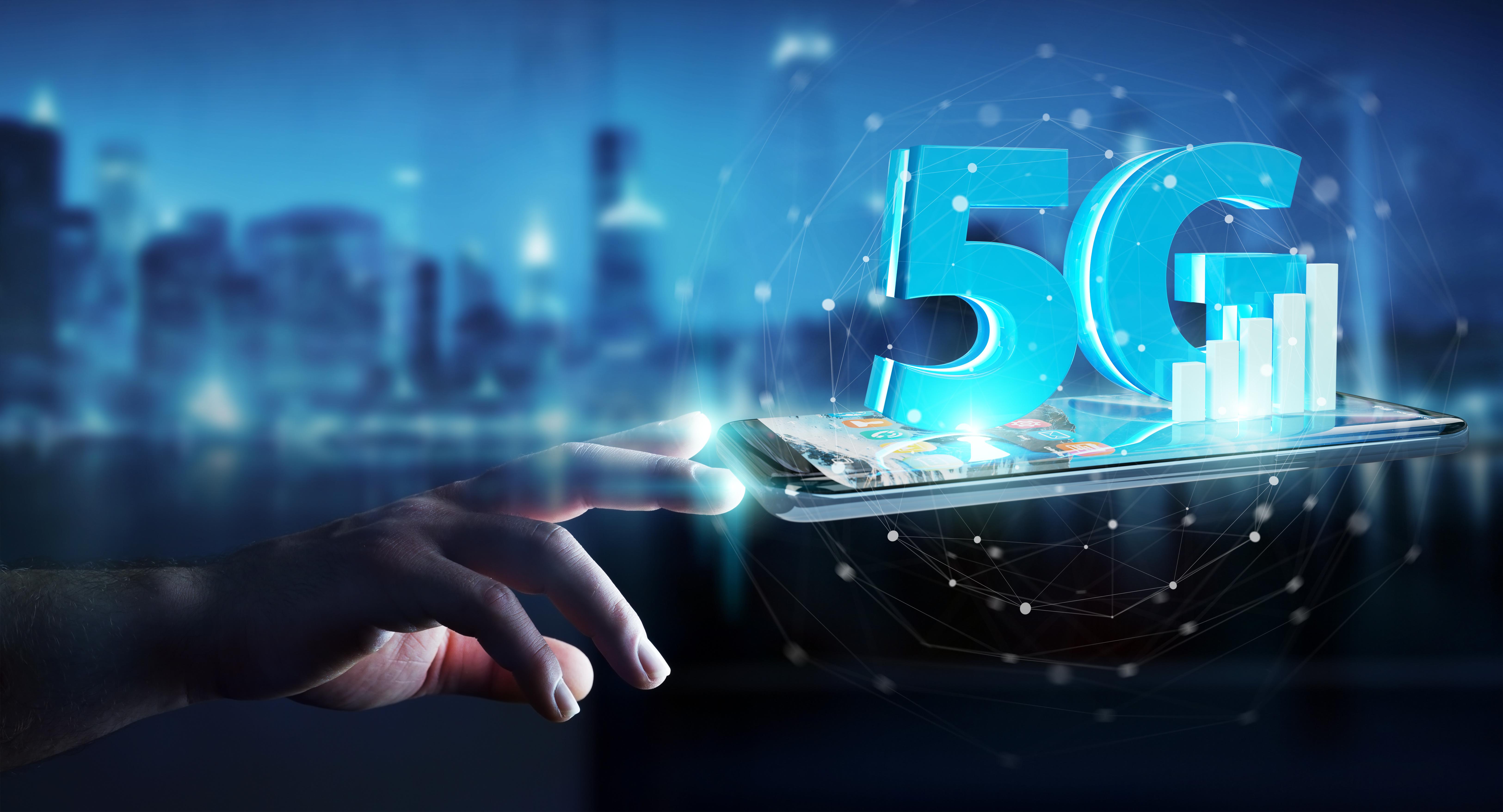 Chipmaker Qualcomm (QCOM) is reportedly set to expand its 5G chip technology next year. From a Reuters report, Qualcomm will soon power the mid-priced smartphones with its 5G wireless data networks. Notably, 5G chips are faster than 4G and LTE networks. They are the future of mobile networks.
Article continues below advertisement
Article continues below advertisement
Qualcomm 5G chip dominates the market
Qualcomm dominates the mobile chips market and also supplies 5G chips to mobile phones. Until now, Qualcomm's 5G chips were mostly available in pricey smartphones. For instance, Qualcomm has been supplying 5G chips to South Korean mobile phone maker Samsung Electronics (SSNLF). Samsung also uses Qualcomm's 5G chips in its high-end Galaxy S10 5G model, which is priced at $1,299. In the European market, Samsung plans to shift from its own processor to the Qualcomm chip in its Galaxy A90 handset.
Also, Qualcomm has plans to add 5G capabilities to make upcoming 5G phones cheaper than the current models. Notably, Qualcomm used to supply chips from its most expensive line—the Snapdragon 8 series. However, the semiconductor giant will now offer its lower-cost Snapdragon 6 and 7 series chips for mid-priced phones too. Qualcomm's 6 and 7 series Snapdragon chips can be found in Motorola Solutions (MSI), Xiaomi, Oppo, and Vivo devices. They are priced around $300.
Article continues below advertisement
Qualcomm relies on licensing deals 
The 5G chip supplier earns more than 60% of its profits from licensing agreements. Qualcomm's top customers are Samsung, China's telecom giant Huawei, and US-based Apple (AAPL). Apple uses Qualcomm's processors in most of their smartphones. Last month, Qualcomm signed a five-year patent licensing deal with South Korea-based LG Electronics. LG can now use Qualcomm's chips in its 3G, 4G, and 5G smartphones. LG's deal followed Qualcomm's patent settlement agreement with Apple in April.
However, the uncertainty around the US-China trade war has significantly impacted its profits from creating licensing deals with other China-based companies. For Q4 2019, Qualcomm predicts lower-than-expected earnings and sales guidance.
Qualcomm suffers in the US-China trade war
Qualcomm is a recent victim of the ongoing US-China trade war and the trade ban on Huawei. China is the biggest market for Qualcomm. Huawei is a crucial customer for modem chip and mobile processor companies.
Qualcomm earns around 65% of its revenue from China. Companies like Micron (MU) and Broadcom (AVGO) also earn more than half of their revenues from China. In 2018, Intel (INTC) earned around 26.6% of its revenues from China. The trading ban on Huawei also impacted all the semiconductor stocks. Reportedly, Qualcomm, Micron, and Intel generated $11 billion in revenues from selling components to Huawei alone in 2018.
Article continues below advertisement
Article continues below advertisement
Qualcomm competes with Huawei and MediaTek
Qualcomm stock has stiff competition from China's telecom giant Huawei. On September 6, Huawei reportedly announced it will launch a new 5G chip, called Kirin 990 for its high-end smartphone, the Mate 30. However, Huawei is unsure whether the new smartphones will have the Alphabet's Android operating system after a trade ban was put on the company. The ban has reportedly reduced Huawei's market share in Europe by nearly five percent. Another company, Taiwan-based MediaTek, will also launch a 5G smartphone chip.
However, Qualcomm has the edge over MediaTek as Qualcomm chips can work on any carrier's 5G networks, especially in the US. For instance, Qualcomm supports both variants of 5G networks of sub-6 and millimeter-wave bands. However, MediaTek's chips are only capable of handling the sub-6 bands. Therefore, mobile phones that use MediaTek chips can't support US carriers like Verizon Communications (VZ) and AT&T (T) that use millimeter wave technology.
Article continues below advertisement
Qualcomm sees new 5G chip competition
This year, Qualcomm hopes to gain market share from its 5G chips and expects to return to growth next year when 5G smartphones roll out. Notably, rivals Samsung and Huawei have released 5G modems, too. Samsung has already shipped Galaxy S10 5G and is working on releasing another 5G phone this year.
LG also launched its V50 ThinQ 5G smartphone powered by Qualcomm Snapdragon processors. LG has also released its dual-screen LG G8X at IFA 2019 on September 6. In addition, Motorola released its 5G phone Moto Z3 with Moto 5G Mod. In 2020, Apple plans to release two 5G iPhones, a 6.7-inch and 5.4-inch model.
China's smartphone makers, including OnePlus, Xiaomi, and ZTE, are also reportedly planning to launch 5G phones this year.
Stock price performance
Qualcomm returned 41.4% in the YTD (year-to-date) period as of September 6. In comparison, the S&P 500 gained 18.8% in the period. Qualcomm underperformed its semiconductor rivals Advanced Micro Devices (AMD) and Micron in the YTD period. AMD and Micron returned 65.6% and 54.3% in the same period. However, NVIDIA (NVDA) and Intel lagged behind Qualcomm in the YTD period. While NVIDIA grew 34.1% in the YTD period, Intel grew 10.6%.