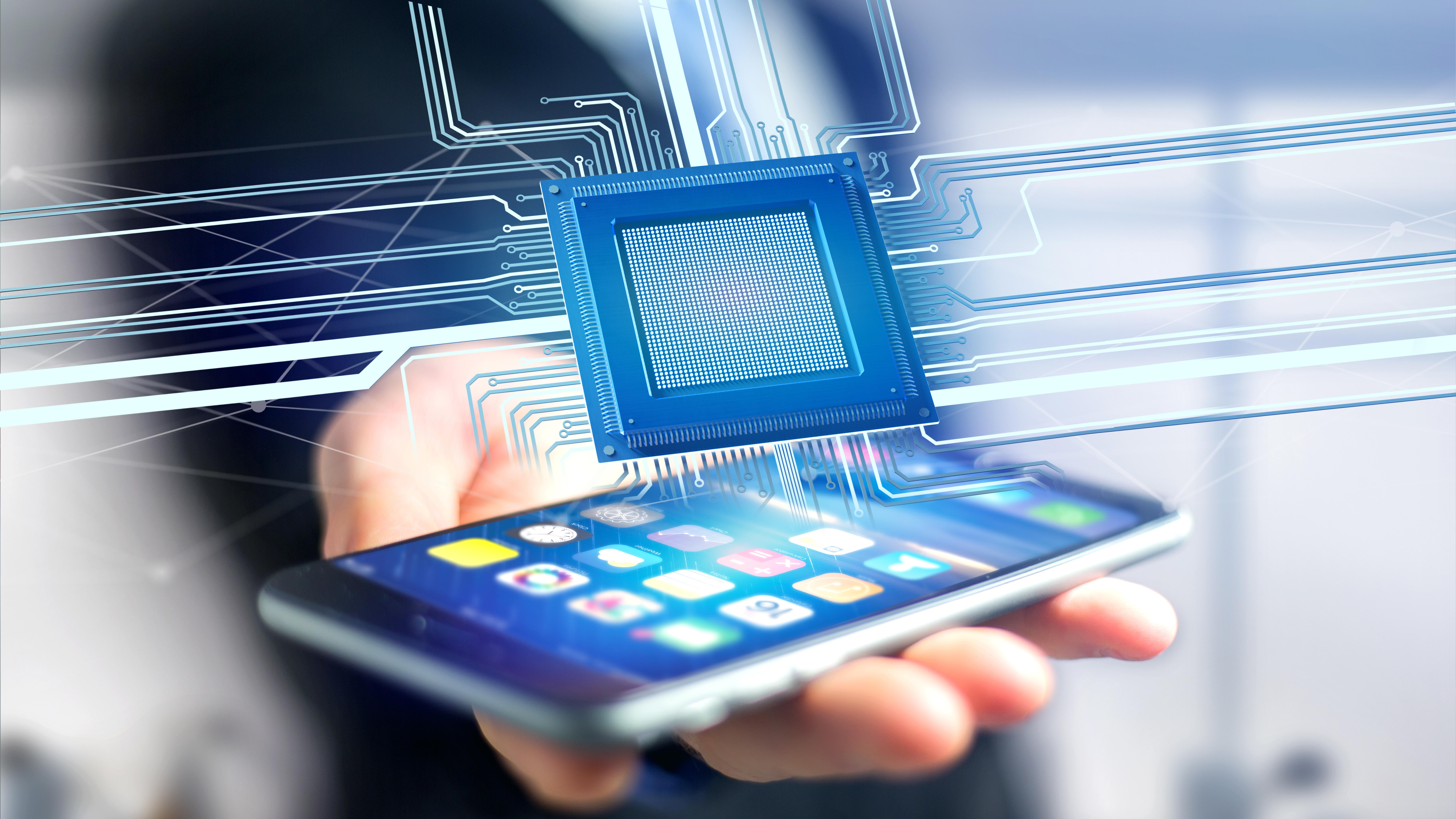 Qualcomm Faces Multifold Impact of the Huawei Ban
By Puja Tayal

Aug. 5 2019, Published 1:17 p.m. ET
Article continues below advertisement
Qualcomm earns 65% of its revenue from China. It earns this revenue by selling modem chips and mobile processors and also by licensing 3G, 4G, and 5G technology to Chinese OEMs (original equipment manufacturer). In the second quarter of 2019, Qualcomm's MSM (mobile station modem) shipments fell 22% YoY (year-over-year), or $43 million, to $156 million. The Huawei ban was the major cause of this decline.
Article continues below advertisement
Qualcomm didn't benefit from Huawei's gains in China's smartphone market
Huawei is China's largest (and the world's second-largest) handset maker by shipments. According to IDC data, global smartphone shipments fell 2.3% YoY, or 8 million units, in the second quarter. Apple (AAPL) was the biggest loser, shipping 7.5 million fewer iPhones than in last year's quarter. Huawei was the biggest gainer, shipping 4.5 million more smartphones than last year. The Chinese company's gains largely came from its aggressive marketing in its domestic market.
According to data from Canalys, Huawei's smartphone shipments to China rose 31% YoY to $37.3 million in the second quarter. This figure represents 64% of the company's total shipments and 38.2% of China's overall smartphone shipments. The US trade ban made it difficult for Huawei to sell its smartphones abroad. Hence, the Chinese handset maker pumped up its marketing activities in its home country and took some market share from rivals Vivo and Xiaomi. Both rivals' Chinese shipments fell 19% and 20%, respectively, YoY in the second quarter.
Article continues below advertisement
Mollenkopf stated that Huawei's growth didn't benefit Qualcomm, as the former mostly uses its custom chipsets and modems. Huawei uses Qualcomm's modem chips in very few of its devices. According to Reuters, in a US FTC (Federal Trade Commission) trial in January, an attorney representing Qualcomm stated that Huawei sources only 22% of its modem chips from Qualcomm. Qualcomm lost direct shipments to Huawei due to the trade ban.
The US ban encouraged Huawei to reduce its dependence on US chips, making it a less-lucrative customer for Qualcomm. Huawei's Chinese rivals Vivo and Xiaomi use Qualcomm's chips in their mid- and high-end phones to make their phones competitive with Huawei's. These rivals lost market share to Huawei, thereby reducing Qualcomm's order volume and licensing fee per device.
Article continues below advertisement
Huawei becomes a more prominent competitor of Qualcomm in China
The second impact of the Huawei ban came from Qualcomm's Chinese customers' switch to domestic components. The ongoing trade war has created uncertainty about any trade between China and the US. The Huawei ban sparked fears among Chinese OEMs that President Trump might restrict their access to US technology in the future. The world is transitioning to 5G, and smartphone makers want assurances about supply. Hence, some Chinese OEMs have switched to Huawei's 5G modem even though it's 1.5x the size of Qualcomm's first-generation 5G chipset.
Mollenkopf stated that Qualcomm is in talks with Chinese OEMs, but no final agreement has been reached yet. This uncertainty in demand has encouraged Qualcomm to reduce its MSM shipment expectations for the third quarter to 150 million, down 35% YoY.
Transition to 5G lowers demand for 4G in China
Earlier, we saw that global smartphone shipments are falling. The second quarter marked the sixth consecutive quarter of YoY decline. On Qualcomm's earnings call, its CFO, Dave Wise, explained the current state of China's smartphone market. Device sales from carriers and retailers to consumers fell 20% YoY because customers were delaying their upgrades in anticipation of the 5G rollout. Whenever there's a generational change in technology, it's common for sales of previous-generation devices to take a hit.
Article continues below advertisement
Slowing end-consumer demand saw device shipments from handset makers to carriers and retailers fall 5% YoY. Retailers and carriers are looking to sell their existing 4G inventories. This shift in demand encouraged some Chinese OEMs to cancel their upcoming 4G handsets and jump directly to 5G. This shift in market dynamics will reduce the seasonal demand in the second half. Adjusting to this change, Qualcomm reduced its guidance for total 3G, 4G, and 5G device shipments for 2019 by 100 million to 1.7 billion–1.8 billion.
According to Qualcomm, it's well placed for the 5G rollout, which will start early next year. The company's 5G wins more than doubled in the third quarter of fiscal 2019. However, it hasn't disclosed how many of these 5G wins were from China. The uncertainty around the trade war could affect Qualcomm's 5G wins from Chinese OEMs.
The multifold impact of the US ban on Huawei could have a significant impact on Qualcomm's earnings. If China becomes self-sufficient in smartphone technology, Qualcomm could lose out in its biggest market. However, other opportunities from 5G, PCs, and adjacent markets could mitigate the impact of lost revenue from China in the long term.