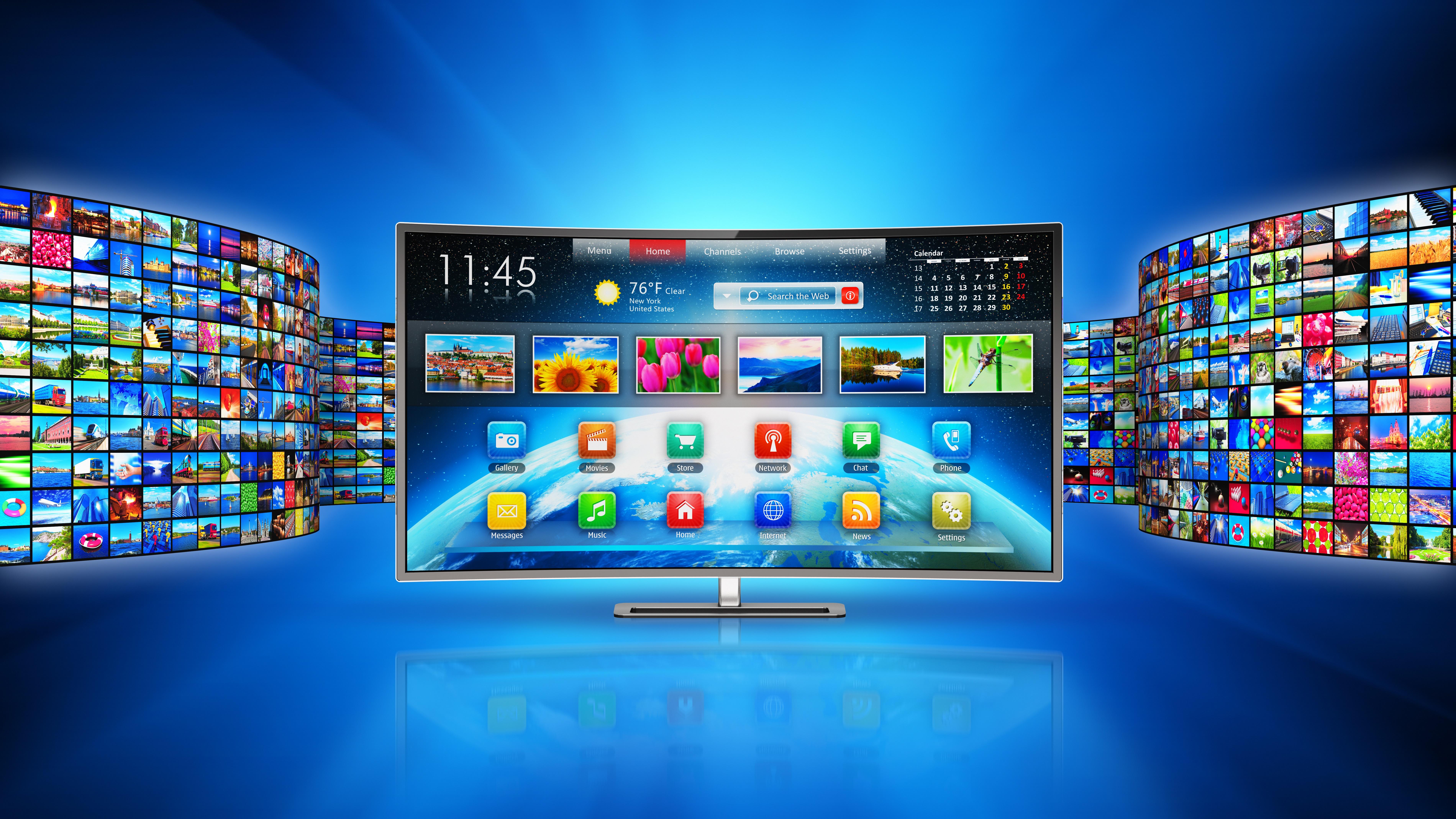 Amazon Goes Big on Streaming Devices
By Maitali Ramkumar

Sep. 5 2019, Updated 12:54 p.m. ET
Amazon (AMZN) has gone big on streaming devices with the launch of its new Fire TV Cube and 15 new Fire TV editions. These launches will expand Amazon's reach across product platforms to capture more space in customers' living rooms. Amazon is preparing to take a big piece of the streaming devices market share with these product launches.
According to an IMARC Group report, the global streaming media devices market was worth about $113 billion in 2018. It's expected to grow at a compound annual growth rate of 16% between 2019 and 2024. The increasing choice for online streaming devices is driving the industry's growth. Plus, the increased availability of the Internet and a vast online library of viewable content are boosting its growth. IMARC expects the market to grow to $272 billion by 2024.
Article continues below advertisement
With these launches, Amazon is all set to tap the fast-growing streaming device market. Amazon's Fire TV Cube and new Fire TV editions are all set to grow with their technologically advanced features. These products are much faster and more convenient to use. Plus, they provide customers with more streaming choices and superior sound and vision quality. Amazon's collaboration with leading brands will also improve these products' global reach. Let's review these products in more detail.
New Fire TV Cube
Amazon has packed its new Fire TV Cube with a host of features. The player will provide a hands-free experience enabled with Alexa. Also, with its robust hexacore processor, the device will be twice as powerful as the first-generation Fire TV Cube. It will execute voice commands about four times faster than the previous version. The Fire TV Cube will also provide instant access to Dolby Vision and 4K Ultra HD content.
Article continues below advertisement
With the Fire TV Cube, customers can watch videos from Netflix and YouTube, among other services. It also enables customers to watch live TV via cable or satellite boxes. Amazon has over 34 million active Fire TV users worldwide. It's also one of the leading streaming players in the US, United Kingdom, Japan, Germany, and India.
Amazon launches 15 new Fire TV editions
Amazon has launched 15 new Fire TV editions, including Fire TV Edition Smart TV with Voice Control, OLED Fire TV Edition Smart TV, and a Fire TV Edition soundbar. Fire TV Edition Smart TV provides live TV channels and streaming video content in one device.
Amazon Fire TV Vice President Marc Whitten said, "Customers have told us how much they use and love Fire TV Edition smart TVs in the United States and Canada, with millions of devices sold and an average rating of more than 4 stars across all models. Today we're thrilled to introduce innovative Fire TV Edition smart TVs and the first-ever Fire TV Edition soundbar from global brands that customers know and love. We can't wait for customers to experience these new devices with the Fire TV experience built-in."
Article continues below advertisement
Currently, Amazon and Best Buy sell Insignia and Toshiba Fire TV Edition Smart TVs across the US and Canada. To expand to the United Kingdom, Germany, and Austria, Amazon has collaborated with Dixons Carphone, MediaMarktSaturn, and Grundig. Grundig and Amazon have announced 11 Fire TV Edition Smart TVs across Germany and Austria. These editions include voice-controlled devices and the OLED – Fire TV Edition.
Amazon introduces Fire TV Edition soundbars
Amazon has also introduced Fire TV Edition soundbars. Amazon's Fire TV edition will be directly integrated into a soundbar system, which will provide a cinematic experience through superior video and sound quality. Also, with the help of the Alexa mobile app, customers can stream music throughout the home. Amazon has also teamed up with Anker Innovations to launch the Nebula Soundbar – Fire TV Edition.
Article continues below advertisement
Online streaming market getting heated
The online streaming market has been heating up. Amazon has a presence in the online streaming market with Amazon Prime Video. Prime Video is available as part of an Amazon Prime membership. Amazon Prime currently has over 100 million members.
Like Amazon, Roku (ROKU) has a presence in the online streaming content and streaming devices industry. Roku provides devices such as Roku streaming players, Roku TV, and Roku Powered to stream online content. In the second quarter, Roku's number of active accounts increased 39% YoY to 30.5 million. According to a CNBC report on August 27, William Blair analyst Ralph Schackart expects Roku's active accounts to reach 80 million by 2025. To learn more about ROKU's growth story, read Analyst: Roku Is What Netflix Was in 2015.
Netflix (NFLX), the leading video streaming provider, has 151.6 million global subscribers. However, in the second quarter, Netflix lost US subscribers for the first time in a decade. Disney (DIS) is all set to launch Disney+ in November 2019. The company plans to introduce a bundle of Disney+, ad-supported Hulu, and ESPN+. Its premium and record-breaking content are all set to disrupt the online streaming market.
Apple (AAPL) is planning to launch its Apple+ streaming service this fall. Alphabet is also planning to expand its video streaming service. Alphabet's YouTube and Amazon are already distributing their digital video services. AT&T and Comcast are set to launch their streaming services next year.