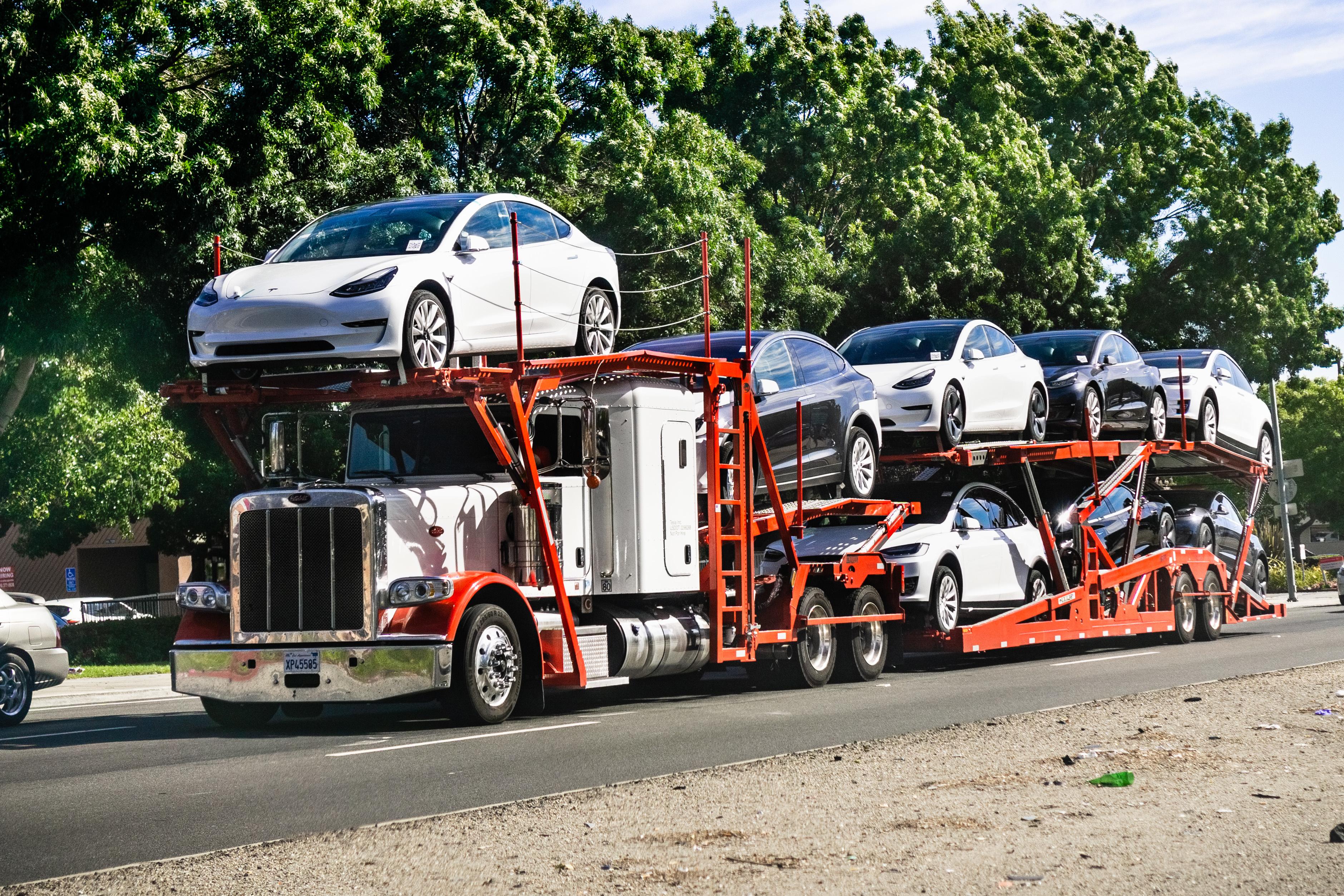 Could Tesla's China Gigafactory Be Its Secret Weapon?
As the trade war escalates, one thing that could make a difference for Tesla (TSLA) is its Gigafactory 3 in China. On August 23, China declared tariffs on $75 billion in US goods, including cars. China is planning to resume 25% import duties on US cars and 5% duties on auto parts on December 15. This news came as a blow to US car companies.
On August 23, Tesla, General Motors (GM), and Ford (F) fell 4.8%, 3.2%, and 3.0%, respectively. Furthermore, the companies were already weathering weakening car demand in China, a key market for these automakers. Ford and GM produce most of the vehicles they sell in China locally.
Article continues below advertisement
Tesla, a casualty of the trade war
Tesla, on the other hand, currently imports all the cars it sells in China from the US. Therefore, higher duties hit Tesla harder than others. The company has previously indicated it would raise car prices in China due to the weakening yuan. While the hikes were initially set for September, they're now slated for this week. The price hikes have nothing to do with China's planned tariffs. Bloomberg also reports that Tesla might again have to hike car prices if China's tariffs come into effect on December 15.
Tesla's China Gigafactory construction
One thing that might be going in Tesla's favor is its in-construction Gigafactory in Shanghai, China. The plant, set to produce Model 3s and Model Ys, could help Tesla avoid much of the tariffs. As US-China trade tensions don't seem likely to end anytime soon, it's imperative for Tesla to complete the facility on schedule. Electrek explains that while vehicles made in the Chinese factory will be subject to 15% most-favored-nation tariffs, they will be considerably lower than the tariffs on imported cars from the US.
Article continues below advertisement
Lower production costs for Tesla cars in China
Moreover, the prices of China-made cars will be lower than those made in the US. Last year, Tesla said it was "operating at a 55% to 60% cost disadvantage compared to the exact same car locally produced in China." Long-term Tesla bull Ron Baron has also explained that Tesla is "building for 70% less than it would cost for the same cars to build in the United States." Lower production costs in China would support Tesla's margins significantly and push the company toward sustainable, long-term profitability.
Progress at Gigafactory 3
Construction at the factory site started in January. Teslas expects the factory to begin producing Model 3s by the end of this year, and increase to full capacity by 2020.
On August 19, the company received a comprehensive acceptance certificate from the government of China. Interestingly, Tesla got the license within just three days of applying. The Chinese government has been very supportive of Tesla's efforts to build a factory in the country.
Bloomberg also reported on August 23 that Tesla had agreed to buy batteries from LG Chem (LGCLF). Tesla plans to use the batteries in Model 3 cars manufactured in its China Gigafactory.
Article continues below advertisement
Leaked images show trial runs at Tesla's China Gigafactory
According to Teslarati, leaked images and videos show Tesla is conducting trial production runs of its China-made Model 3. Tesla is also deploying robots and installing manufacturing equipment at the facility.
Teslarati previously reported that Tesla global vice president Grace Tao said Gigafactory 3 is almost complete. It reported that some sources expect the factory to be operational as soon as late September.
Impressive build-out time for China Gigafactory
The pace of construction for Tesla's Gigafactory 3 has been impressive. Going from groundbreaking to trial assemblies in just eight months, the ramp-up has outpaced most analysts' estimates. If Tesla can conduct the rest of the construction and production at the same pace, CEO Elon Musk might actually be correct about a schedule—a rare event.
Production ramp-up could give Tesla its edge back
Gigafactory 3 could help Tesla avoid some hefty tariffs and trade war uncertainties and regain its edge as US sales stall. Although auto demand in China is weak due to lower domestic demand and trade tensions, Tesla is a favorite electric vehicle brand in China. If Tesla cars are available to Chinese consumers at significantly lower prices, sales could surprise most analysts. As reported by Teslarati, ZoZo Go CEO Michael Dunne thinks Gigafactory 3's presence would make a major difference for Tesla.
Critics and Tesla bears have long dismissed the potential that Gigafactory 3 holds for Tesla. However, if Tesla can stick to its schedules, it may be viewed more favorably on Wall Street.