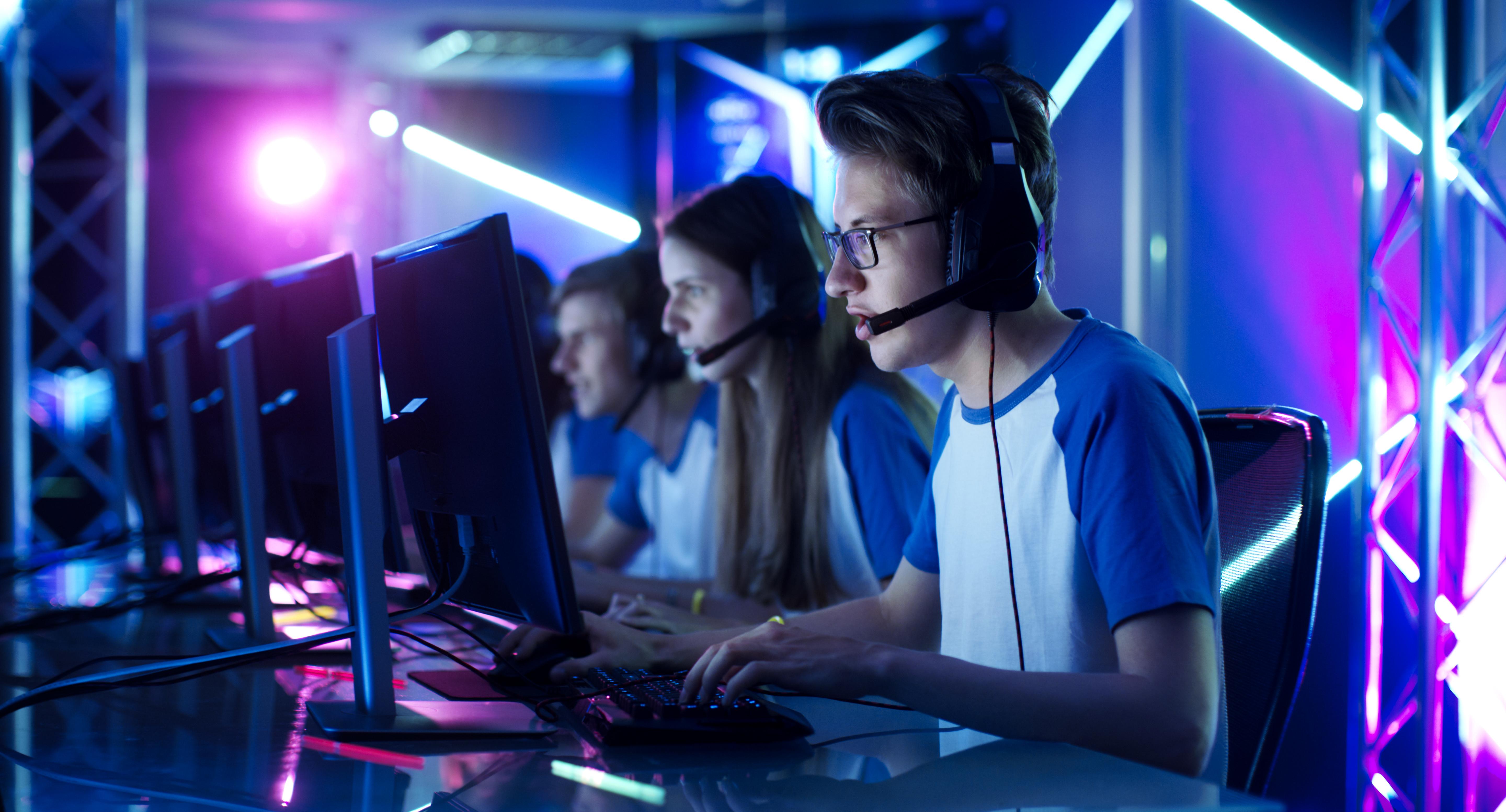 Activision Blizzard (ATVI) Future Value Uncertain
By Adam Rogers

Aug. 4 2019, Updated 4:04 p.m. ET
Gaming company Activision Blizzard's (ATVI) shares have been unsteady since the start of 2018. ATVI stock rose from $65.16 in January 2018 to $84.68 in October 2018. However, Activision Blizzard's shares then fell $39.85 per share in March 2019, but have recovered to the current price of $49.02. In addition to these large changes, Activision Blizzard has underperformed the broader indices in 2019 as they have returned 6.1% year-to-date.
Article continues below advertisement
ATVI struggles while other companies succeed
Unfortunately, ATVI stock is currently trading at early 2017 levels because of the last eighteen months of decline. So, does this provide an opportunity for investors? Will shares rise in the second half of 2019 and beyond? ATVI stock is already up more than 15.7% since June 2019 when it was identified as undervalued.
Other gaming companies like Electronic Arts (EA) and Take-Two Interactive Software (TTWO) have had a great run over the years. While ATVI stock is up 117.0% in the last five years, Electronic Arts has returned 173.0%. In addition, Take-Two Interactive is up 472.0% in the same period. Activision Blizzard knows that their upcoming earnings are important to their continued success.
Analysts expect revenue to fall 14.3% in Q2 2019
After several years of growth, ATVI's revenue peaked in 2018. The company reported sales of $1.39 billion with EPS of $0.41 in Q2 2018. The company's revenue is estimated to fall 14.3% year-over-year in Q2 2019 to $1.19 billion. Activision Blizzard's adjusted EPS (earnings per share) is also expected to decline as much as 36.6% to $0.26 per share.
Gaming companies' sales are cyclical because they depend on popular franchises to drive revenue. A big gaming release will result in robust sales for a couple of years, though not all games are a big hit among customers. Recently, ATVI didn't release any major games, so the company's revenue could take a significant fall.
Article continues below advertisement
Wall Street analysts estimate that Activision Blizzard's sales will fall 12.2% to $6.38 billion in 2019. However, the company expects to return to revenue growth next year. Estimated sales could rise as much as 10.0% to $7.01 billion in 2020 and 8.4% to $7.7 billion in 2021. While the company's earnings are expected to fall 17.3% in 2019, they might rise as much as 18.1% in 2020.
Activision Blizzard to improve Overwatch
ATVI plans to prioritize existing franchises. While Activision Blizzard will continue to invest in new franchises, the company's primary focus is to improve and innovate its existing ones.
After a strong run in 2016 and 2017, ATVI's Overwatch was less popular last year. Released in 2016, Overwatch is a billion-dollar franchise. Overwatch also is important for Activision Blizzard's strategic plans. Activision Blizzard is relying on the growth of esports to increase their user base. The company launched the 2019 season for the Overwatch League in the first quarter.
Article continues below advertisement
Analysts are optimistic
Investment bank Goldman Sachs Group (GS) upgraded Activision Blizzard from "neutral" to "buy" on June 10. Goldman also added ATVI stock to its "America's Conviction List." Out of the twenty-seven analysts tracking ATVI, twenty recommended "buys," seven recommended "holds," and none recommended "sells." Analysts suggest a twelve-month average target price of $52.69. This shows a possible increase of 7.5% from its current price.
ATVI stock is trading at a forward P/E (price-to-earnings ratio) of 19.3 times. With an earnings growth potential of 18.0% in 2020 and 19.0% in 2021, the stock may soon be trading at a reasonable valuation. The global gaming industry is expected to grow quickly in the near future. This will likely benefit ATVI, EA, TTWO, and others.