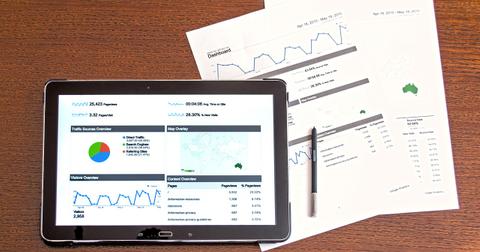 What Did 2018 Bring for Moat Stocks?
By VanEck

Updated
VanEck
For the Month Ending December 31, 2018
The Morningstar® Wide Moat Focus IndexSM (MWMFTR, or "U.S. Moat Index") ended the year with a loss of -0.74% versus -4.38% for the broad U.S. equity market as represented by the S&P 500® Index.
Strong performance for the year was driven in large part by the Index's overweight to healthcare stocks, such as Eli Lilly and Co (LLY), Merck & Co., Inc. (MRK), and Express Scripts Holding Co. (ESRX). The communication services sector also saw success in 2018, driven largely by Twenty-First Century Fox Inc. (FOXA), which was also among the index's top performers.
Article continues below advertisement
Not all positions benefited the U.S. Moat Index in 2018. L Brands, Inc. (LB) and General Electric (GE) were the most high profile performance detractors for the year as both saw their Economic Moat Ratings downgraded from wide to narrow by Morningstar's equity analysts. But, in the aggregate, the index impressed in 2018.
Market Realist
What are moat stocks?
Moat companies (MOAT) (FB) (INTC) or moat stocks are companies that have an advantage over their competitors in the industry. Morningstar assigns three economic ratings to companies—none, narrow, and wide. The ratings are based on two criteria:
Does the company earn above-average returns on capital?
Does the company manage to sustain the returns over the long term?
There are five sources to obtain economic moats—network effect, intangible assets, cost advantage, switching costs, and efficient scale.
For 2018, the Morningstar Wide Moat Focus Index reported a loss of 3.0% compared to a loss of 6.2% by the broader market index, which is tracked by the S&P 500 Index (SPY) (SPX-Index) (IVV). The index's performance is generally driven by carefully chosen companies with a sustainable competitive advantage. Healthcare and communication stocks helped the index's performance, which we'll discuss in the next part.