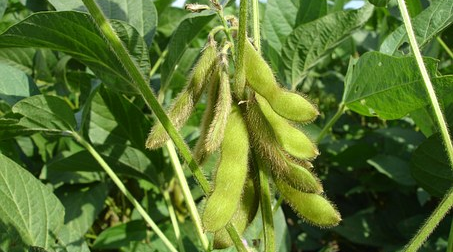 Why DowDuPont Stock Increased 1.2% on January 8
By Peter Neil

Updated
DowDuPont closed 1.1% higher
On January 8, DowDuPont (DWDP) stock increased ~1.2% and closed at $55.39. The S&P 500 Index (SPY) and the Dow Jones rose 1.0% and 1.1%, respectively. LyondellBasell (LYB), Eastman Chemical (EMN), and Celanese (CE) have gained 1.9%, 0.8%, and 1.4%, respectively. The markets see positive progress in the US-China trade talks.
Article continues below advertisement
China approves GMO crop imports
In the latest development between the US and China, China approved importing five genetically modified crops—the first approval in 18 months from China. China approved DuPont Pioneer's DP4114 corn, BASF's RF3 canola, Monsanto's MON 88302 canola, Syngenta's SYHT0H2 soybean, and Dow AgroSciences' DAS-44406-6 soybean. China is the biggest importer of genetically modified soybeans and canola.
After imposing a 25% import duty on US shipments, there was a slump in soybean imports. With the approval, the imports are expected to improve. In the United States, farmers might be encouraged to grow more soybeans.
In the third quarter, DowDuPont's Agriculture segment reported revenues of $1.95 billion, which implies 2% growth over the pro forma net sales of $1.91 billion. With the sowing season about to start, there could be increased demand for soybeans, corn, and canola. Increased demand could impact DoDuPont's first-quarter earnings.