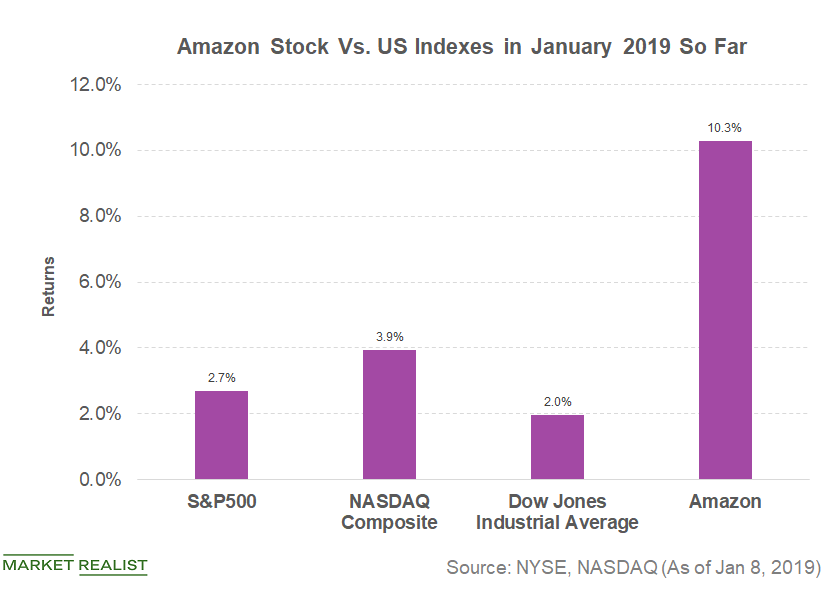 Should You Follow Jeff Bezos and Invest in Uber and Airbnb IPOs?
Jeff Bezos's investments
In this series so far, we have looked at key public companies the billionaire founder of Amazon (AMZN), Jeff Bezos, has invested in. Bezos invested in Twitter (TWTR), Workday (WDAY), and DOMO (DOMO) in 2008, 2011, and 2013, respectively. These are only three of many companies that he has chosen to invest in. He also founded his own aerospace firm, Blue Origin, "to make space tourism more affordable." In addition, in 2013, Bezos made headlines after he bought the popular media outlet, The Washington Post, in a deal worth $250 million.
Article continues below advertisement
Uber and Airbnb investments
According to the data compiled by crunchbase.com, Bezos invested about $37 million in the American ride-hailing service provider Uber in 2011. While Uber has not been listed yet, investors still await its IPO, expected in 2019, to take a position in the company. In December 2018, Uber made a confidential filing with the regulator for its IPO. Nearly at the same time, its rival Lyft also filed for an IPO. According to a Reuters report, "Uber's valuation in its most recent private financing was $76 billion, and it could be worth $120 billion in an IPO."
Similarly, Airbnb, the online hospitality service company, is also expected to file for its IPO in 2019. Airbnb received about $112 million of funds from Jeff Bezos in 2011.
Jeff Bezos's investments are well diversified in sectors including healthcare, financials, industrials, and technology. While these investments reflect Bezos's active interest in small companies with huge future growth potential, Amazon continues to be responsible for most of his wealth.
In 2018, Amazon managed to rise by about 28.4% despite 6.2% and 3.9% drops in the S&P 500 benchmark (SPY) and the NASDAQ composite index. Last year, Apple (AAPL), NVIDIA (NVDA), Qualcomm (QCOM), Alphabet (GOOG), and Facebook (FB) lost 6.8%, 31.0%, 11.1%, 0.8%, and 25.7%, respectively. Other tech companies including Microsoft (MSFT), Intel (INTC), and Netflix (NFLX) lost 18.7%, 1.7%, and 39.4%, respectively.