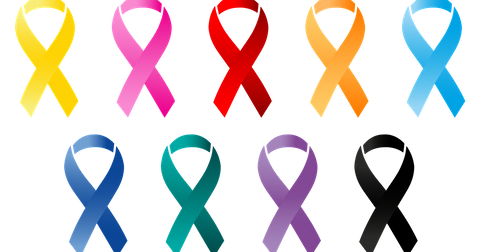 Opdivo Continues to Be Key Growth Driver for Bristol-Myers Squibb
By Margaret Patrick

Updated
Opdivo growth trends
In the first quarter, Bristol-Myers Squibb's (BMY) Opdivo witnessed sales close to $1.5 billion, driven by a robust rise in demand across the approved indications of lung cancer, renal cell carcinoma (or RCC), head and neck cancer, and melanoma. Further, the company is also witnessing robust uptake of Opdivo as adjuvant therapy for melanoma patients. To know more about Opdivo as an adjuvant melanoma therapy, please read Opdivo Could Be Key Revenue Driver for Bristol-Myers Squibb in 2018.
Article continues below advertisement
Approval in first-line RCC indication
On April 16, Bristol-Myers Squibb secured approval from the FDA for Opdivo and low-dose Yervoy combination regimen as first-line therapy for intermediate and poor risk patients suffering from advanced RCC. The approval was based on results from the CheckMate-214 trial, where the Opdivo-Yervoy combination regimen managed to demonstrate survival benefit regardless of the level PD-L1 expression as well as a higher objective response rate as compared to the standard of care, Pfizer's (PFE) Sutent.
To leverage Opdivo's already strong position in the second-line RCC indication, Bristol-Myers Squibb has been preparing a team for the successful commercial launch of the drug in the first-line RCC segment. The company expects to compete aggressively with Exelixis's (EXEL) Cabometyx in the RCC segment.
Four-week dosing regimen
On March 6, the FDA approved once-a-month infusions for Opdivo 480-mg in addition to the previously approved once-in-two-week infusions of Opdivo 240-mg across the majority of the drug's approved indications. The regulatory body has also approved the reduction of infusion time to 30 minutes, which is almost half of the previously approved schedule.
On April 25, the European Commission (or EC) also approved the four-week dosing regimen for Opdivo 480-mg with an infusion time of 60 minutes in second-line RCC and advanced melanoma indications. EC also replaced the weight-based infusion dosing previously practiced for Opdivo with a 30-minute infusion schedule across the six approved indications.
In the next article, we'll discuss growth prospects for Opdivo in 2018 in greater detail.