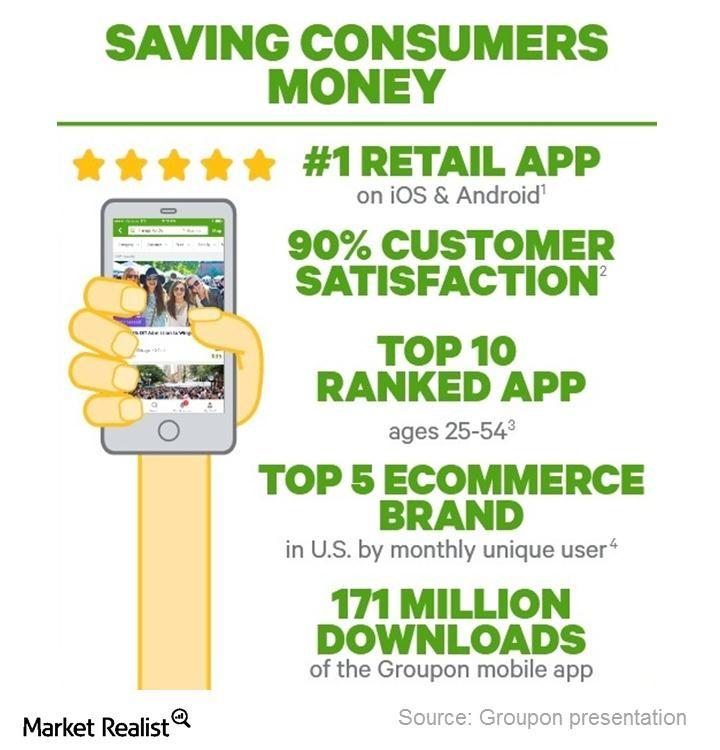 Groupon and Gun Control: What You Need to Know
By Neha Gupta

Apr. 6 2018, Updated 9:00 a.m. ET
Groupon exited gun deals five years ago
The gun-control debate has put some business executives in an awkward position. According to Bloomberg, some customers have threatened to cancel their $99-a-year Prime subscription to force Amazon (AMZN) CEO Jeff Bezos to pick a side in the hot gun-control debate. Amazon sells neither guns nor gun accessories, but some activities have pressed the company to publicly state whether it is for or against firearms control.
Groupon (GRPN) decided years ago that guns were not its thing. Back in 2013, Groupon ended its practice of offering gun deals, a move that was viewed as related to the increased call for gun control in the wake of the school shooting in Newtown, Connecticut.
Article continues below advertisement
Dick's halts sales of certain weapons
Gun-control activists have stepped up their campaigns following the Florida school shooting in February. After the shooting, which killed more than a dozen people, a number of retailers have moved to restrict firearm sales, while lenders such as Citigroup (C) have issued guidelines for clients to observe with regards to firearm business.
Sports goods retailer Dick's Sporting Goods (DKS), for instance, halted sales of certain guns and said it would not allow people under 21 years of age to buy guns at its stores. Wall Street bank Citigroup urged clients to only sell firearms to customers who have passed a background check.
Severing ties with the National Rifle Association