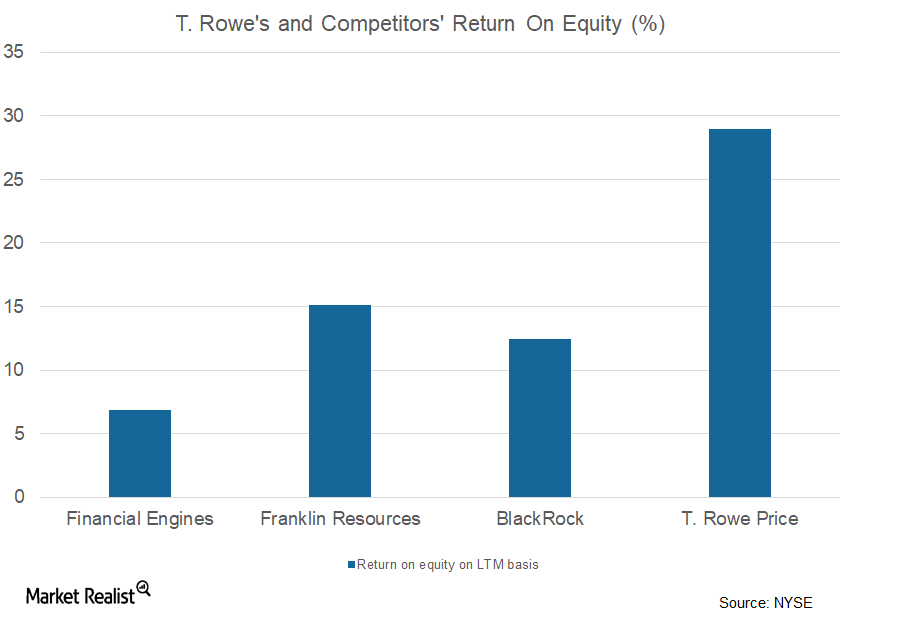 A Look at T. Rowe Price's Assets under Management
Asset classes
In its investor presentation on February 21, 2018, T. Rowe Price (TROW) stated that its core business is helped by the allocation of its AUM (assets under management) in different asset classes and its strong client base. However, the company also believes that targeting new opportunities is crucial for its core business.
Of its total AUM, 49% is allocated towards US equity, while international equity forms 8%. US fixed income forms 12%, international fixed income constitutes 2%, and multi-asset categories comprise 29%.
Article continues below advertisement
Article continues below advertisement
Contribution from different clients
According to the investor presentation, Of T. Rowe Price's total AUM, 47% is contributed by US intermediaries, while EMEA (Europe, the Middle East, and Africa) and Asia-Pacific intermediaries contribute 3%. Global institutional investors, US individual investors, and US retirement channels contribute 22%, 17%, and 11%, respectively.
New hiring
In 2017, T. Rowe Price hired several professionals to build its US and international distribution teams, multi-asset class investment teams, and technology department.
Whereas T. Rowe Price has a last-12-month ROE (return on equity) of 29.0%, peers (XLF) Financial Engines (FNGN), Franklin Resources (BEN), and BlackRock (BLK) have ROEs of 6.8%, 15.1%, and 12.5%, respectively.