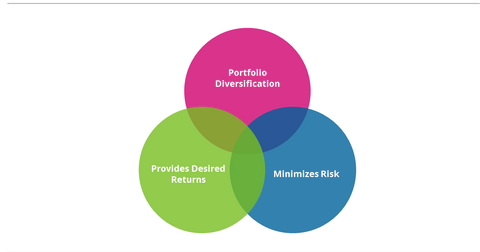 Buffett Says Diversification in US Equities Is Best Strategy
By Sarah Sands

Updated
Warren Buffett on investment risk
Billionaire investor Warren Buffett recently shared his view on investment risk in an interview with CNBC. In the previous part of this series, we saw that he believes investment in equities will be more fruitful for investors than bond investments in the long term.
In his annual letter to shareholders, he wrote, "I want to quickly acknowledge that in any upcoming day, week or even year, stocks will be riskier — far riskier — than short-term U.S. bonds. As an investor's investment horizon lengthens, however, a diversified portfolio of U.S. equities becomes progressively less risky than bonds, assuming that the stocks are purchased at a sensible multiple of earnings relative to then-prevailing interest rates."
Article continues below advertisement
In the upcoming days, we could see significant changes in various economic indicators. We could also see aggressive monetary policy from the Fed and reforms by the US government. An aggressive rate hike decision might lead to a fall in equity prices. Due to this possibility, Buffett believes equity will be riskier in the present scenario.
Portfolio diversification
However, he also believes choosing US equities (SPY) from different sectors of the S&P 500 Index (SPX-INDEX) will be less risky in the long term. Because during an economic downturn cycle, defensive sectors such as the consumer staples sector (XLP) and the healthcare sector (XLV) generally outperform other sectors.
Similarly, during an economic upturn cycle, cyclical sectors such as the financial (XLF), industrial (XLI), and technology (XLK) sectors generally outperform other sectors. XLF, XLV, XLI, XLP, and XLK returned 100%, 87.3%, 88.3%, 36.5%, and 128%, respectively, in the last five years.