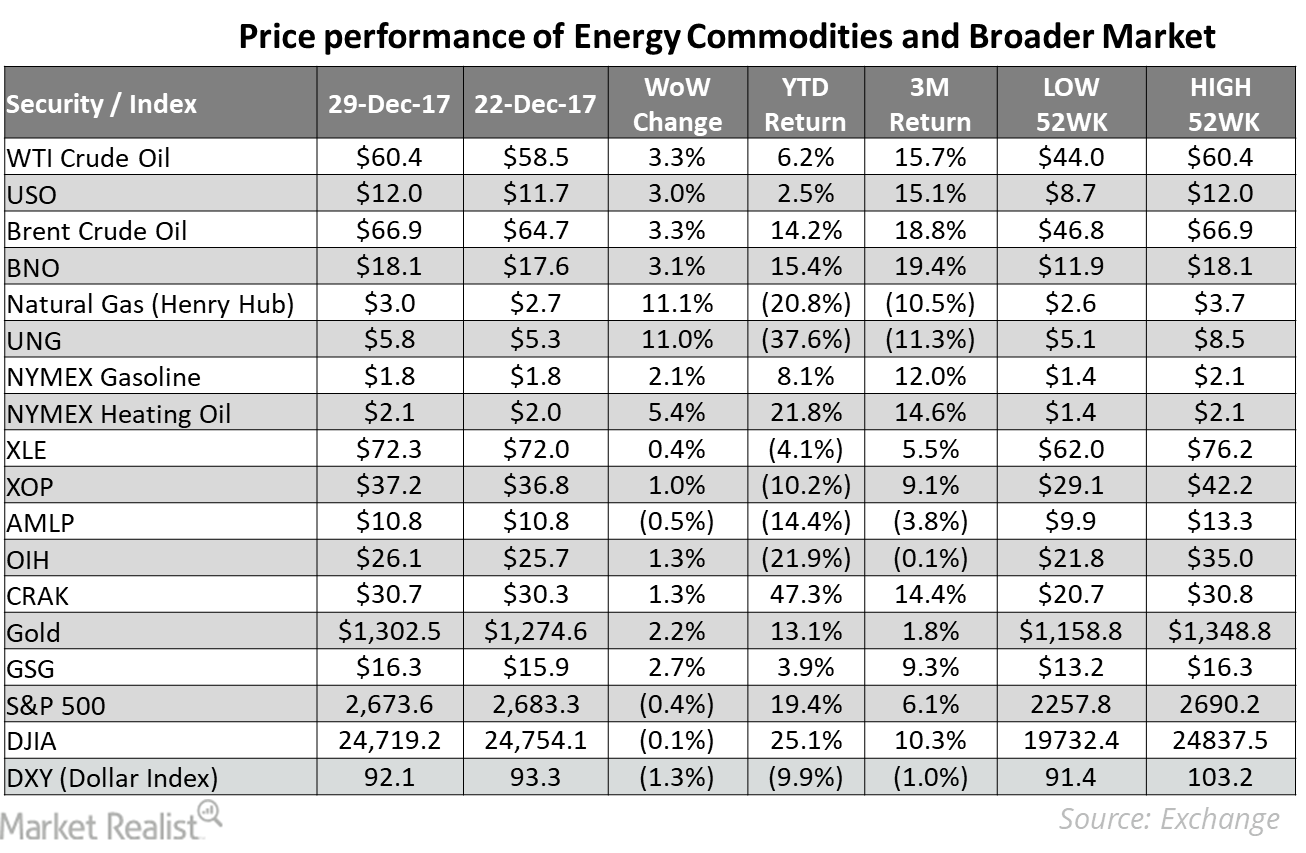 US Crude Oil Closed at 2017 High: Will the Ride Continue?
US crude oil
On December 22–29, US crude oil (USO) (USL) February futures rose 3.3%. On December 29, US crude oil February 2018 futures closed at $60.42 per barrel—the highest closing level in 2017 and the highest level since June 24, 2015.
If oil has a bullish tone, it could be a boon for the S&P 500 Index (SPY) and the Dow Jones Industrial Average Index (DIA).
Article continues below advertisement
Will the ride continue?
Natural gas
On December 22–29, natural gas February 2018 futures rose 11.1%—the highest weekly rise for active natural gas futures since December 9, 2016. On December 29, natural gas futures closed at $2.95 per MMBtu—1.6% less than the psychologically important level of $3. A fall of 112 Bcf (billion cubic feet) in natural gas inventories for the week ending December 22, reported by the EIA on December 28, could have supported the rise in natural gas. On December 28, natural gas prices rose 6.7%.