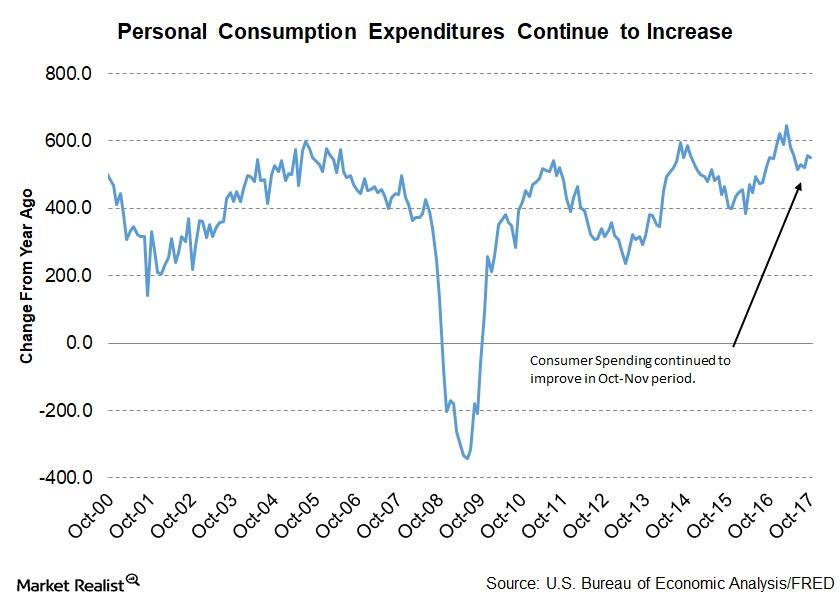 The Economic Indicators Covered by the Fed's Beige Book
By Ricky Cove

Dec. 4 2017, Updated 1:00 p.m. ET
Which sectors are covered in the Beige Book?
The Beige Book contains data on economic trends in consumer spending, tourism, real estate and construction, manufacturing (XLI), banking and financial services, agriculture and natural resources, and retail. Each of the 12 reporting Federal Reserve districts provides an overall summary of economic conditions, which, when put together, provide a complete picture of the economic conditions of the United States. The report also includes the trends in employment, wages, and price levels or inflation (TIP).
Article continues below advertisement
Why is tracking these indicators important for investors?
Any changes in economic trends are typically tracked by investors. The Beige Book is prepared to reflect changes in a six-week period, which is the usual length of the observation cycle. Comparing the economic performance with economic expectations and the previous cycles gives investors an idea of whether the economy is expanding or contracting.
For example, if the Beige Book tells us that consumer spending has been increasing, it could be a signal for the price to rise with increased demand.
Another example would be if wage growth is increasing faster than consumption, it could lead to a higher rate of savings or spending in the future, which is likely to benefit companies in the financial and retail (XRT) sectors. A higher rate of savings could depress interest rates and increase prices of the equity (SPY) markets.
Economic activity in the November Beige Book
According to the latest Fed Beige Book, economic indicators across the districts improved marginally. Pre-holiday shopping was generally optimistic, but consumer spending reports for the retail and auto (CARZ) sectors were mixed. In the next part of this series, we'll analyze the overall economic activity in the 12 Fed districts as reported in the November Beige Book.