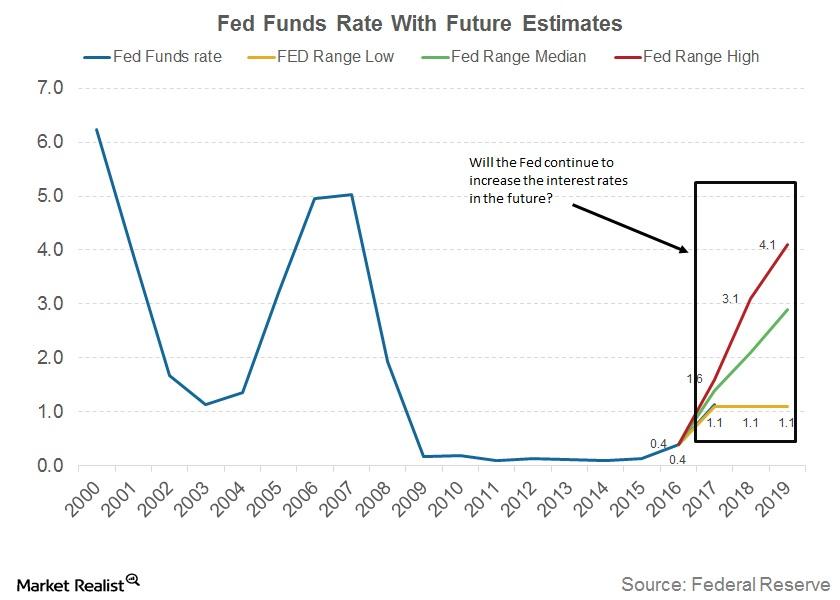 Why a December Rate Hike Shouldn't Be Taken for Granted
Some members want to wait
Not all members of the FOMC (Federal Open Market Committee), according to the minutes of the meeting, were on the same page with respect to a December interest rate hike. Although the FOMC meeting minutes do not divulge which members were against a hike, recent speeches from members give us a fair idea.
Popular doves among FOMC members include Minnesota Fed President Neel Kashkari and Chicago Fed President Charles Evans. Other members including Fed Chair Janet Yellen have been supportive of another rate hike in December.
Article continues below advertisement
Article continues below advertisement
Inflation continues to remain the key concern
FOMC doves cited the slowdown in inflation (TIP) as a strong reason to hold off on any future rate hikes. Members have pointed out that monthly inflation (VTIP) readings—especially in PCE (personal consumption expenditures)—remain below the 2% target, and so it would be prudent to wait till inflation (SCHP) picks up.
But in the end, all members have agreed that they would closely monitor all the incoming economic data in coming months to decide on the next rate hike.
Is a December rate hike really in doubt?
In the September meeting, some FOMC members remained uncommitted to a December rate hike, and so it may be that markets are taking a December rate hike for granted. According to the CME Fed watch toll, the odds of a December rate hike were above 85% in favor of a rate hike. But it's likely that these odds could change with incoming data, leading to volatility in bond (BND) and currency (UUP) markets.
In the next part, we'll discuss the FOMC members' views on US unemployment.