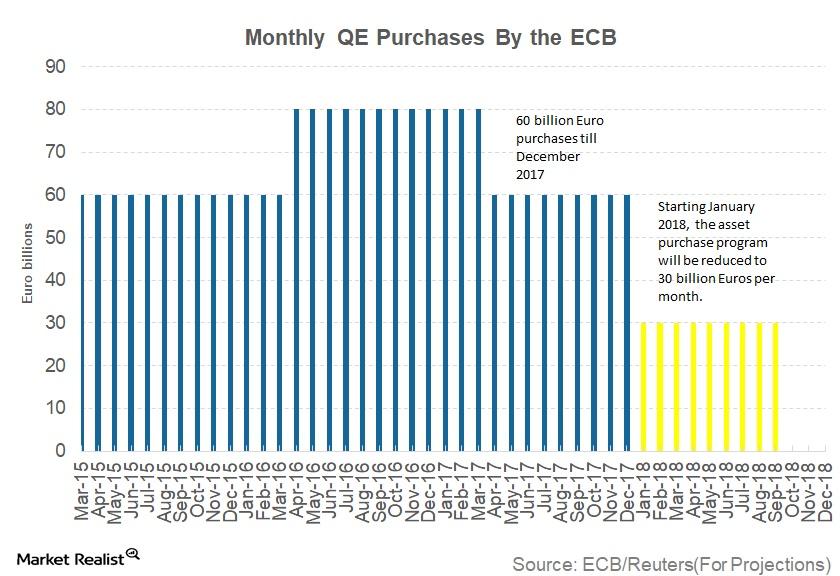 Update from the European Central Bank's October Policy Statement
An update from the ECB's policy meeting
In the ECB's (European Central Bank) October policy meeting, its laid out its plans for the QE (quantitative easing) program. The decision was largely in line with the market's expectations. The ECB announced an extension of its QE program until September 2018 and scaled down the asset purchases to 30 billion euros per month from January 2018.
ECB President Mario Draghi said that there weren't any changes to the parameters of the QE program. There wasn't a discussion on interest rates at this meeting.
Article continues below advertisement
Asset purchases slowed down
The ECB left its forward guidance unchanged at this meeting and made sure that it can continue with the bond-buying program if required. Scaling down the QE program is a sign of confidence. The ECB thinks that the European economy would continue to improve and core inflation (TIP) could pick up soon. In reality, inflation growth has been muted and below the ECB's 2% target, which makes it the key reason for the ECB leaving its options open for the future. With regards to the euro's (EUO) appreciation, the issue wasn't mentioned in the meeting.