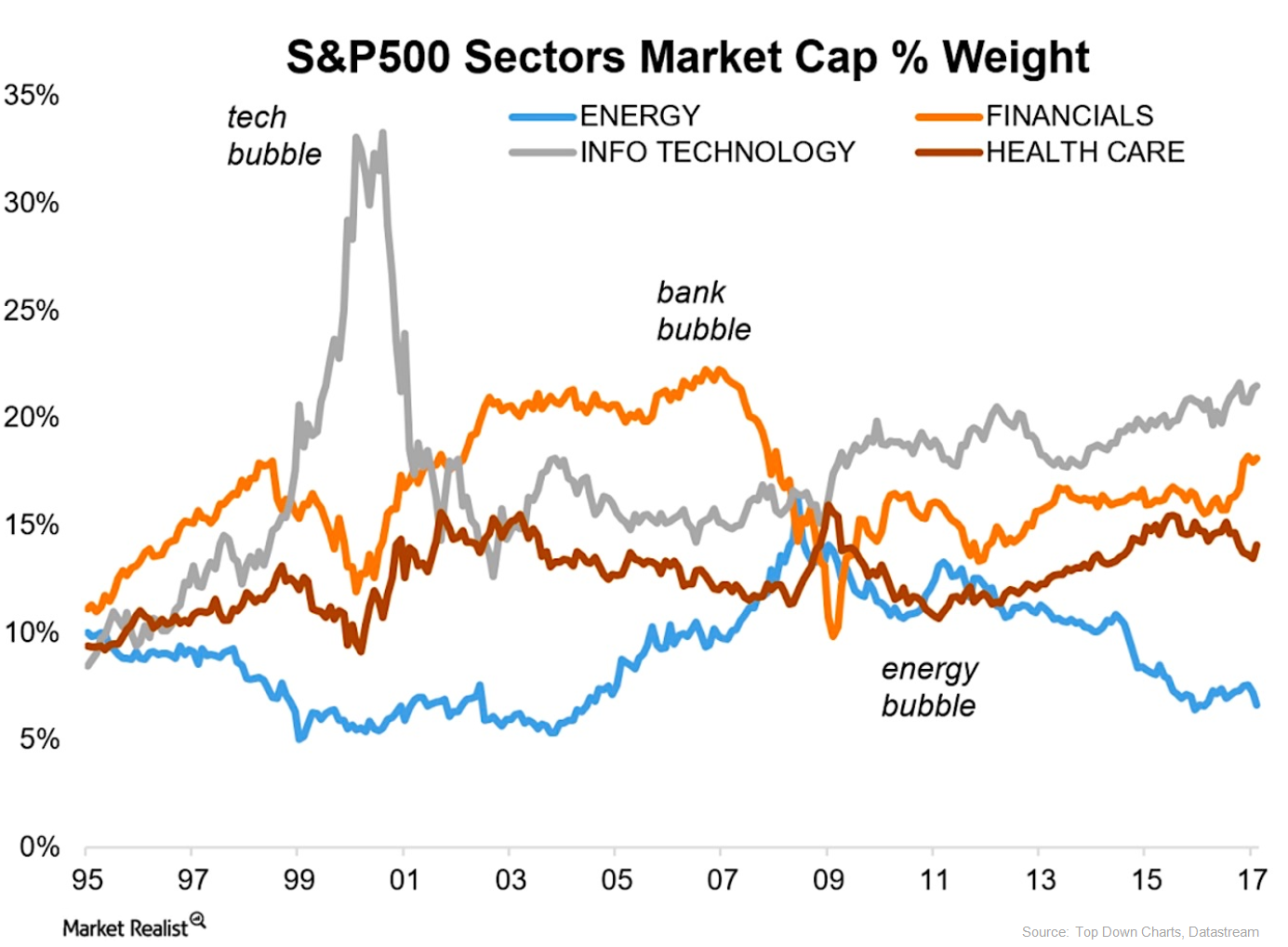 Why Investors Are Optimistic about Tech Stocks
The tech sector's competitive edge
So far in this series, we've discussed the potential effects of Trump's proposed tax reform on prominent tech stocks such as Apple (AAPL), Microsoft (MSFT), IBM (IBM), and Amazon (AMZN). Tech companies continue to be preferred by investors due to their proprietary technological expertise and large cash balances. Their technical expertise makes replication difficult, and their strong financial profiles fuel innovation. In addition to significant market share, these companies enjoy high barriers to entry, positioning these companies for faster growth than the market.
Article continues below advertisement
The tech sector's growth and contribution to S&P 500
According to Heisenbergreport, Goldman Sachs (GS) wrote that "Financials (+13%) and InfoTech (+9%) will deliver the fastest EPS growth in 2017 outside of the Energy sector. We continue to recommend investors overweight these sectors. Five popular growth stocks (FB, AMZN, AAPL, MSFT, and GOOGL) account for 13% of S&P 500 market cap but only a relatively small share of sales (6%) and earnings (10%). Goldman Sachs analysts forecast these firms will grow revenues 3X faster the market and have roughly 2X the margins."
Citing S&P Dow Jones Indices senior index analyst Howard Silverblatt, CNBC reported that the tech sector had added ~$1.0 trillion to the S&P 500 (VOO) between November 2016 and September 12, 2017, the most among sectors. Strong economic figures have also contributed to the tech sector's rally. Unemployment claims stood at 260,000 earlier this month, lower than analysts' expectation of 266,000. Lower unemployment claims are good for a country's economy, boosting the domestic currency.