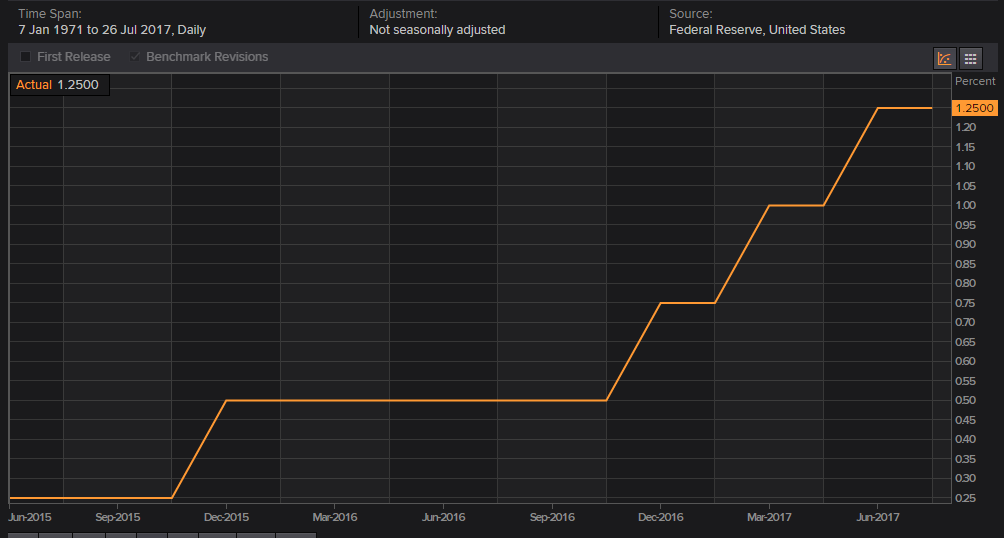 Important Events in the Week Ahead
By JP Gravitt

Dec. 4 2020, Updated 10:52 a.m. ET
FOMC takes center stage
There's a series of economic data coming out this week. The data are focused on housing—housing starts, building permits, mortgage applications, and existing home sales. All of the data are expected to rebound somewhat from being fairly weak in July. The main event will be on Thursday with the FOMC's interest rate decision. Not many people expect the Fed to move rates up from the 1.00%–1.25% range. According to Reuters, let's see how far we have come.
Article continues below advertisement
Even though no one expects a near-term change, interest rate traders will also be looking at the dot plot. It shows the committee's rate expectations. The real news will be the details about tapering or drawing down the Fed's balance sheet. It will be very interesting to see how the market (SPY) takes the withdrawal of $4.5 trillion from the market.
United Nations General Assembly
Another interesting and possibly market-moving event this week will be the United Nations General Assembly. In addition to royally screwing up traffic on the east side of Manhattan, the treatment of North Korea will be front and center. This weekend, South Korea claimed that President Trump is on board for even harsher sanctions. Meanwhile, China said that displays of military force aren't helping. So far, the threats from North Korea have been single-day market events. Could that change?
Earnings on tap
This week, earnings are relatively light since we are on an off cycle. However, a few big names will report. We'll have to see if anyone talks about a disruption in business from Hurricane Harvey and Hurricane Irma.