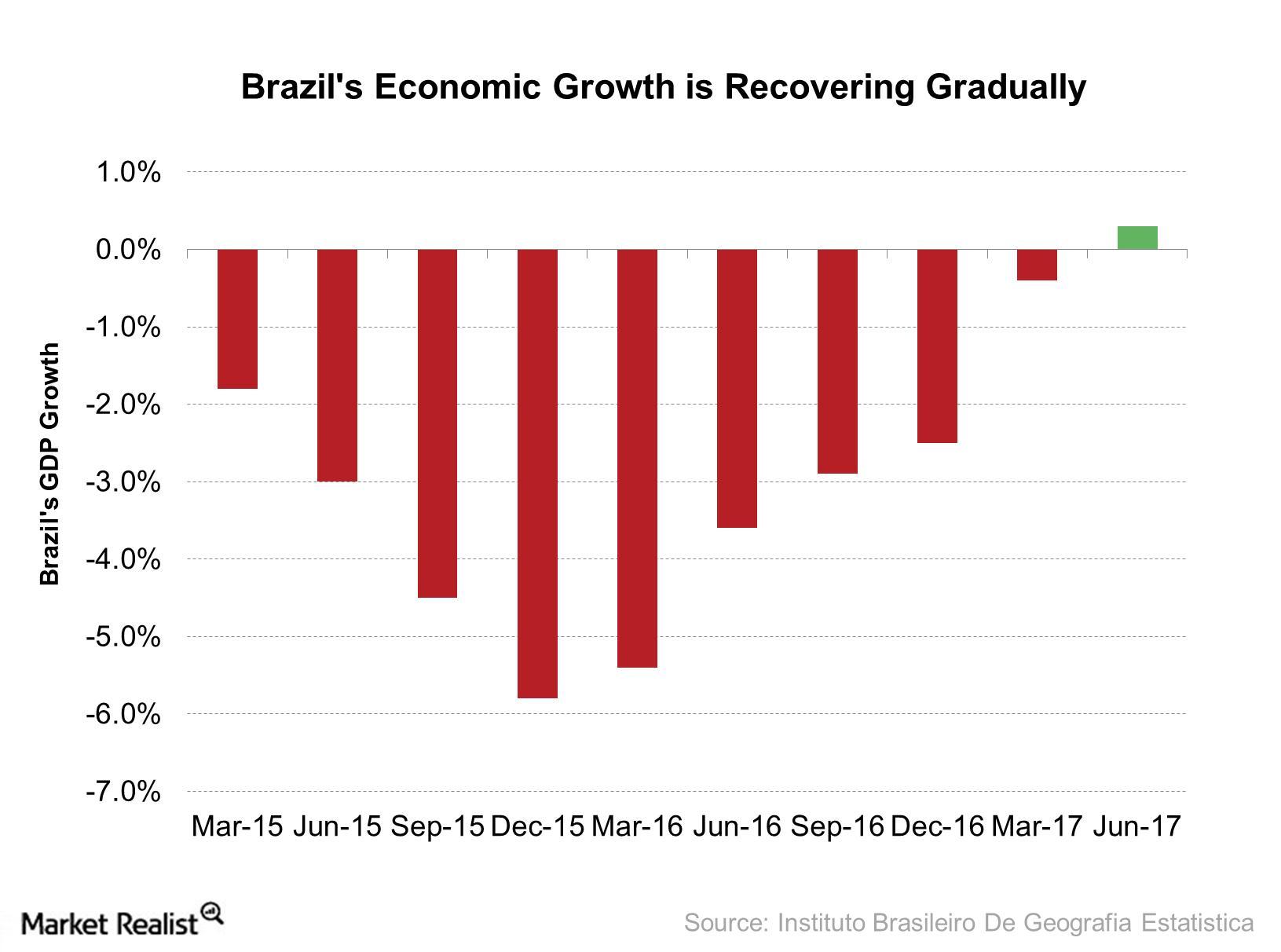 Are Hedge Funds Still Betting on Brazil after Bumpy Growth?
Brazil's economic growth
On a yearly basis, the economy expanded at a rate of 0.30% in the second quarter of 2017 compared to a 0.40% contraction in 1Q17. The economy is gradually recovering from its huge contraction of 5.8% in 4Q15. Improvement in economic growth is mainly driven by the solid increase in household consumption in 2Q17.
Article continues below advertisement
Former President Dilma Rousseff's involvement in the Petrobas (PBR) scandal and an artificial rise in public debt mainly hampered growth in the past years. Current President Michel Temer aims to bring changes and structural reforms, which could create sustainable growth. The expectation for reforms is driving investor sentiment in Brazil.
Hedge fund stance
In spite of huge uncertainty, hedge fund Adam Capital is betting big on Brazil. Although the short-term outlook is uncertain, the firm is optimistic about the long-term outlook. The stabilization in commodity prices (DBC) is helping the economy have a gradual recovery. Brazil is one of the important economies in Latin America (ILF). The improvement in its economic activity and structural reforms will send a positive signal for all of Latin America's economy.
In the next part of this series, we'll analyze the performance of Russia's economic growth.