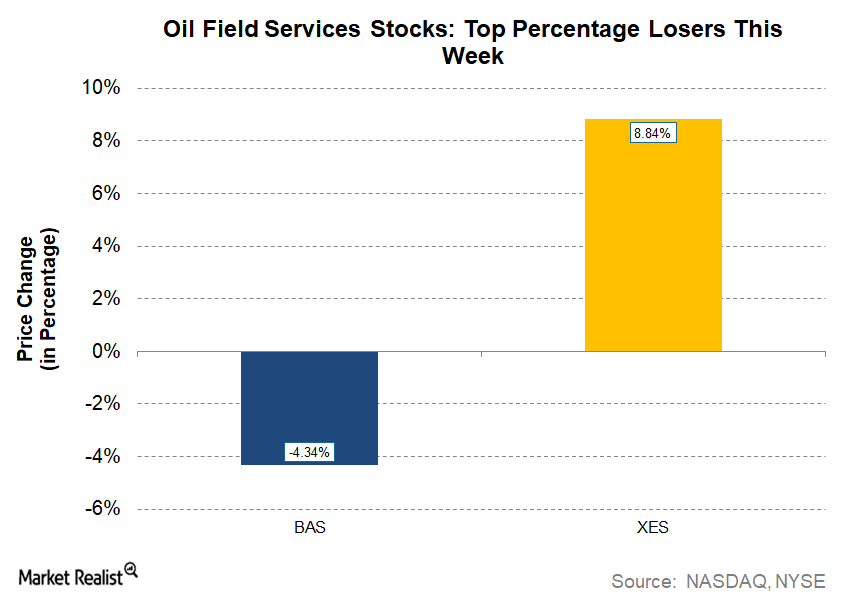 Basic Energy Services: The Only Declining Oilfield Services Stock
Oilfield services losers
Having looked at the percentage gainers in the current week, we will now move on to the percentage losers from the oilfield services (or OFS) sector in the US from September 11 to September 14, 2017. To compile the list of top oilfield services losers, we used the oilfield services companies with market capitalization figures greater than $100 million and this week's average volume greater than 100,000 shares.
Article continues below advertisement
Basic Energy Services: The only OFS loser
In the week starting September 11, 2017, Basic Energy Services (BAS) is the only declining stock from the oilfield services sector. During the week, BAS fell from $15.66 to $14.98—a decrease of ~4%. BAS is falling despite strong positive sentiment around oilfield services stocks during the week.
BAS is trading closer to its 52-week low than its 52-week high. BAS touched a new 52-week low of $14.03 in August 2017.
In December 2016, Basic Energy Services emerged from Chapter 11 reorganization and listed its shares again on the NYSE (New York Stock Exchange). However, since its listing, BAS has been in a strong decline. BAS stock has fallen 40% and 51% in the last three months and six months, respectively.
In general, there is strong positive sentiment around the oilfield services stocks this week. This is evident in the rise of ~8.9% by the SPDR S&P Oil & Gas Equipment & Services ETF (XES), which represents an index of stocks from the oilfield services industry. In comparison, the SPDR S&P 500 ETF (SPY) rose ~1.4% in the current week.