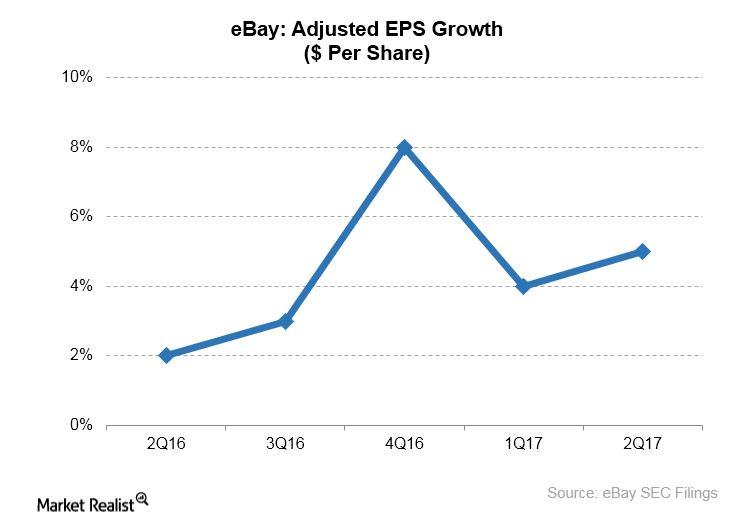 An Overview of eBay's StubHub Business
By Neha Gupta

Sep. 15 2017, Updated 7:38 a.m. ET
StubHub president promoted
StubHub is eBay's (EBAY) online ticket exchange platform. StubHub is a marketplace that connects buyers and sellers of tickets for sports events, concerts, movies, and other attractions.
eBay acquired StubHub in 2007 and in 2015, it named Scott Cutler as president of the business. Cutler was recently promoted to senior vice president for eBay's Americas region, so eBay is searching for his replacement at StubHub.
In 2Q17, StubHub's gross sales, or GMV (gross merchandise volume), totaled $1.0 billion. The business posted net sales, or revenues, of $236 million for the quarter, up 5%.
This gain was supported by strong international growth as the US (SPY) events market was a little softer in 2Q17 compared to 2Q16.
Article continues below advertisement
StubHub earns fee revenues for eBay
eBay generated total revenues of $2.3 billion for 2Q17, and StubHub represented 10% of its revenues in the quarter. The chart above shows StubHub's revenue trend over the last five quarters.
eBay generates revenues from StubHub through fees paid by buyers and sellers. StubHub takes a 15% cut of the ticket price from sellers, and it charges buyers a 10% fee over the ticket price.
A multibillion-dollar market
StubHub is eBay's entry in the multibillion-dollar online ticketing market (QQQ). According to Grand View Research, the online movie ticketing market alone could be worth more than $40 billion by 2022.
eBay counts Vivendi Village, BookMyShow, and Live Nation's (LYV) Ticketmaster, as well as Ticketfly, which was formerly owned by Pandora (P), among its online ticket marketing rivals.