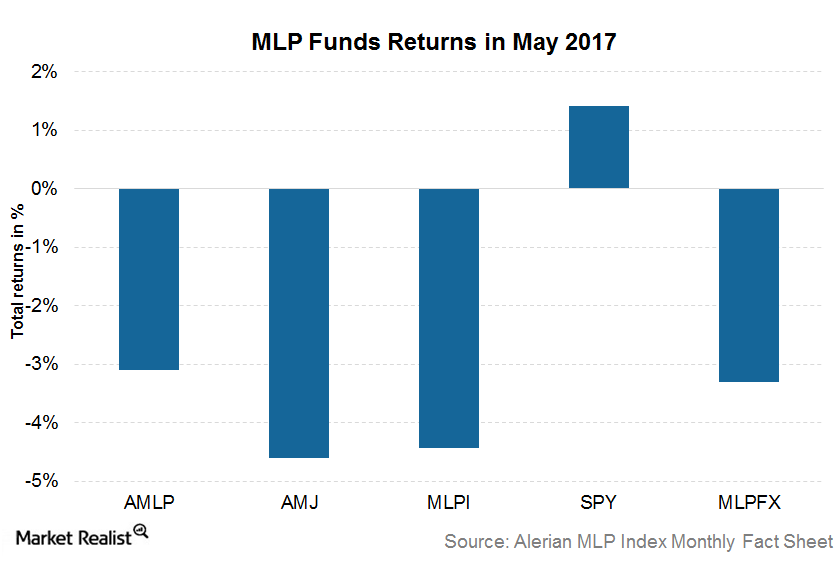 How MLP-Focused Funds Performed in May 2017
MLP funds underperformed SPY
In this article, we'll analyze the performance of MLP-focused funds during May 2017. MLP-focused funds underperformed the SPDR S&P 500 ETF (SPY) during the month.
The performance of several MLP funds relative to SPY follow:
the Alerian MLP ETF (AMLP): -4.5%
the JPMorgan Alerian MLP ETN (AMJ): -6.0%
the UBS ETRACS Alerian MLP Infras ETN (MLPI): -5.9%
the Oppenheimer SteelPath MLP Select 40 A (MLPFX): -4.7%
The Oppenheimer SteelPath MLP Select 40 A is an MLP-focused open-ended fund.
Among MLP funds, exchange-traded notes fell the most while the exchange-traded funds declined the least. An MLP ETF and an ETN tracking the same index still differ in performance due to different tax consequences.
Article continues below advertisement