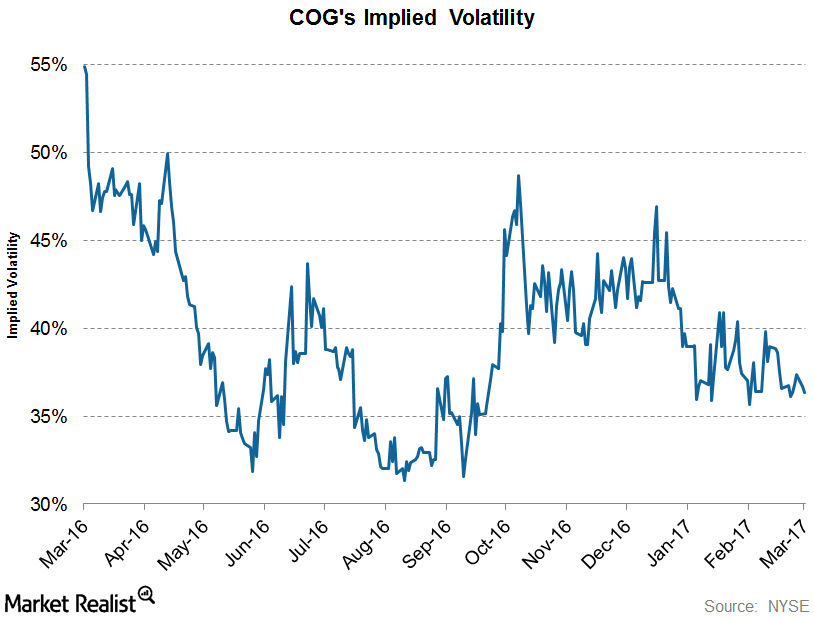 COG's Implied Volatility Has Fallen Significantly since Early 2016
Cabot Oil and Gas's implied volatility
Cabot Oil and Gas's (COG) current implied volatility is ~36.4%, ~3% lower than its 15-day average of 37.4%. The company's implied volatility has fallen significantly since last year, as we can see in the image below.
In comparison, Cabot Oil and Gas's peers Chesapeake Energy (CHK) and Noble Energy (NBL) have implied volatilities of ~52% and ~27.2%, respectively. These companies make up 1.8% of the iShares North American Natural Resources ETF (IGE).
To learn about COG's likely stock price range based on implied volatility, read Cabot's Implied Volatility: Forecasting Its 1-Month Stock Price.
Article continues below advertisement