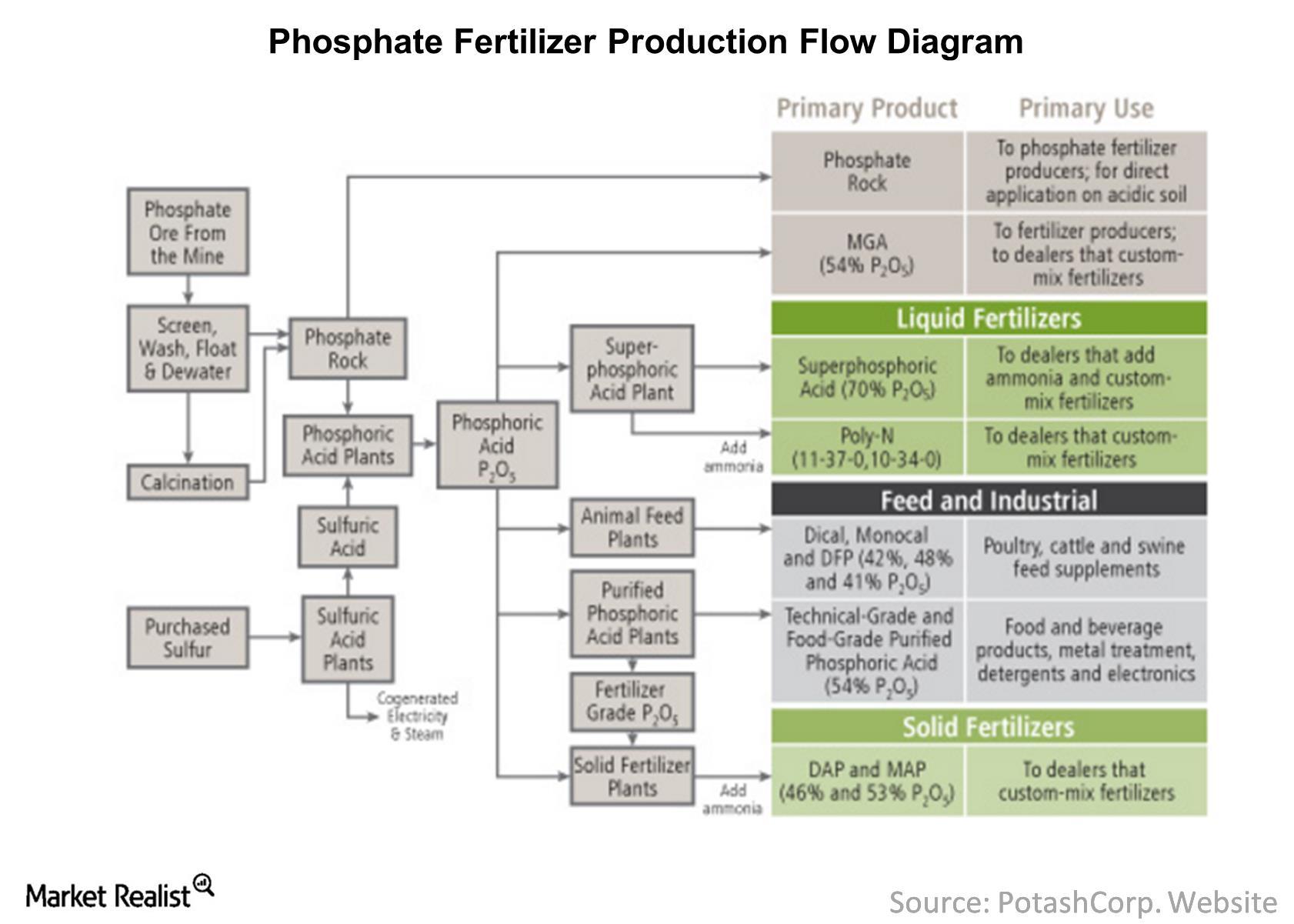 Phosphate Fertilizer Cost Drivers and Production Flow
Phosphate production
Phosphate fertilizers include several types such as urea, DAP (diammonium phosphate), MAP (monoammonium phosphate), and TSP (triple super phosphate). Below, you can see the production flow for phosphate fertilizers.
Article continues below advertisement
Article continues below advertisement
Production process
Phosphate fertilizer production begins with phosphate ore, which is mined from the earth. Morocco and Western Sahara have about 75.0% of the known phosphate rock reserves in the world. Phosphate rock is further mixed with sulphuric acid, which is derived from sulfur. This combination produces phosphoric acid, which then is upgraded for industrial and agricultural users.
Ammonia is further added to phosphoric acid to produce DAP and MAP, which are the most common phosphate fertilizers.
Cost structure
Since phosphate rock is one of the major costs of production, companies such as Mosaic (MOS) have an integrated production process. That means that they source their own raw materials, which reduces the cost of production and makes them more competitive.
Fluctuations in the cost of phosphate rock or sulfur can negatively impact the profitability of producers (XLB) such as PotashCorp (POT), Agrium (AGU), Mosaic, and Israel Chemicals (ICL).
Next, let's turn our attention to the potash production process and its cost structure.