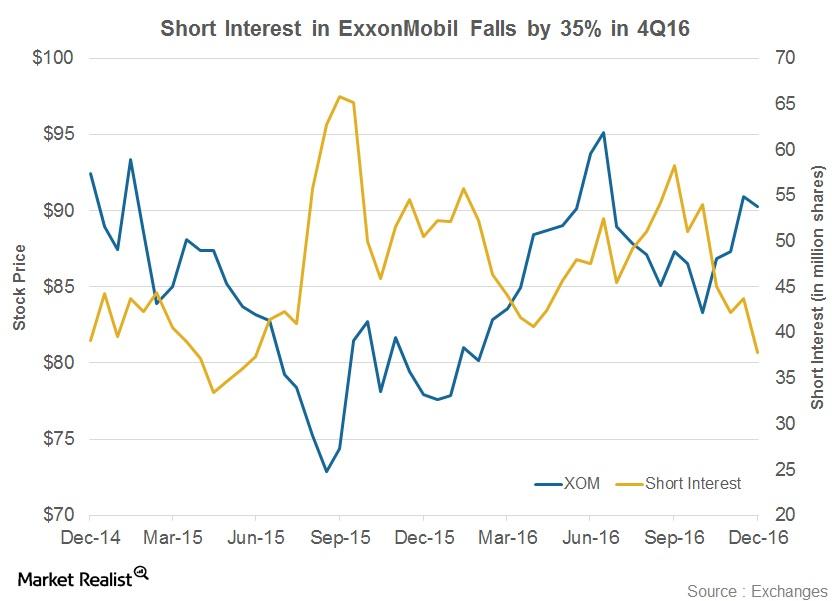 Has Short Interest in ExxonMobil Fallen?
Short interest in ExxonMobil
ExxonMobil (XOM) has witnessed a 35% fall in its short interest volumes since September's end 2016. This fall indicates that the bearish sentiment for the stock is weakening. During the same period, XOM's stock price has risen 3%.
In the same period, ExxonMobil's peers Total (TOT), Statoil (STO), and Petrobras (PBR) have witnessed short interest falls of 19%, 24%, and 7%, respectively. TOT's, STO's, and PBR's stock prices have risen 7%, 9%, and 8%, respectively, since September's end.
For exposure to larger companies, you can consider the iShares Core S&P 500 ETF (IVV). The ETF also has ~8% exposure to energy sector stocks.
Article continues below advertisement