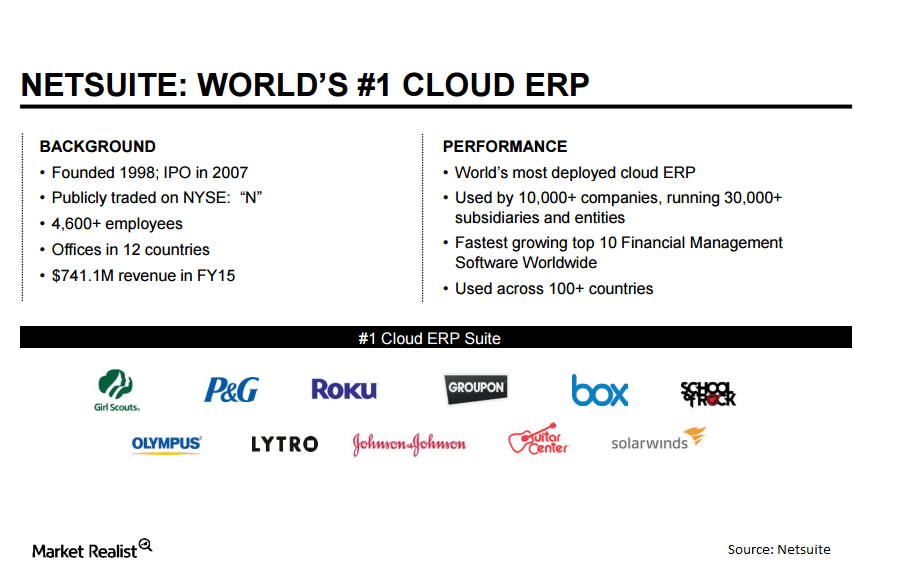 The Oracle-NetSuite Merger: What's the Rationale?
Rationale for the merger
The relationship between Oracle and NetSuite goes back a long way. Oracle co-founder Larry Ellison and his family own almost half of NetSuite stock. NetSuite's CEO (chief executive officer) used to work for Oracle. This is a complementary transaction for Oracle, which wants to boost its exposure to the cloud.
Article continues below advertisement
Management comments
Mark Hurd, co-CEO of Oracle, said, "Oracle and NetSuite cloud applications are complementary, and will coexist in the marketplace forever. We intend to invest heavily in both products—engineering and distribution."
Safra Catz, co-CEO of Oracle, added, "We expect this acquisition to be immediately accretive to Oracle's earnings on a non-GAAP basis in the first full fiscal year after closing."
Now let's see what NetSuite had to say. Evan Goldberg, NetSuite's founder, chief technology officer, and chair, said, "NetSuite has been working for 18 years to develop a single system for running a business in the cloud. This combination is a winner for NetSuite's customers, employees and partners."
Zach Nelson, CEO of NetSuite, said, "NetSuite will benefit from Oracle's global scale and reach to accelerate the availability of our cloud solutions in more industries and more countries. We are excited to join Oracle and accelerate our pace of innovation."
Merger arbitrage resources