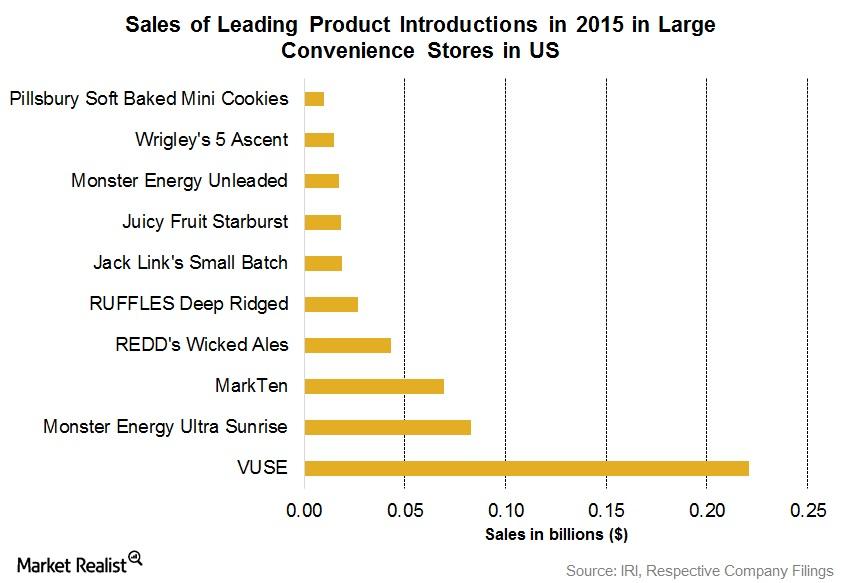 Why Tobacco Companies Are Shifting to Innovative Products
Negative CAGR of 3%
Due to increased health consciousness, most of the tobacco companies' 1Q16 cigarette shipment volumes have seen falls. As developing countries mature, smokers within these countries tend to become more aware of the health risks related to cigarette smoking.
Retail (XRT) volume sales of cigarettes are projected to see a negative CAGR (compound annual growth rate) of 3% throughout the remainder of 2016.
Article continues below advertisement
Article continues below advertisement
Smokers shift to innovative products
The rise in health consciousness poses a growing threat to the tobacco industry as a whole. Many smokers have turned to cigarette alternatives that they perceive to be cheaper and less harmful to health. Hence, companies are heavily investing in moist snuff, e-cigarettes, and other innovative products to meet consumer expectations, shifting the trend away from traditional cigarettes.
For example, according to Philip Morris International's (PM) chief financial officer Jacek Olczak, after conducting the clinical tests for iQOS, the company determined that the average reductions in biomarkers of exposure for adult smokers who switched to iQOS reached over 60% in February.
Vuse ranked at the top
Reynolds American's (RAI) Vuse Digital Vapor Cigarette continued to deliver robust results in 1Q16. According to CEO Susan Cameron, Vuse was ranked at the top of 2015's most successful new products in convenience stores by IRI. Also, Reynolds rolled out two more variants of Vuse online: VUSE Connect and VUSE FOB.
Altria Group (MO), Japan Tobacco (JAPAF) (JAPAY), and Imperial Tobacco Group (ITYBY) also have presences in smokeless tobacco products. Marlboro Snus (MO), Skruf Snus (JAPAF), and Zerostyle Mint (ITYBY) are some of their smokeless tobacco product brands.
MO and PM together make up 1.3% of the iShares Russell 3000 ETF (IWV).[1. Updated as of July 5, 2016]