Bill Gross Reviewed Close Calls That Dotted a 'Magnificent Era'
In his monthly investment outlook for June 2016, Bill Gross outlined that money managers who have decades of experience witnessed a "magnificent era."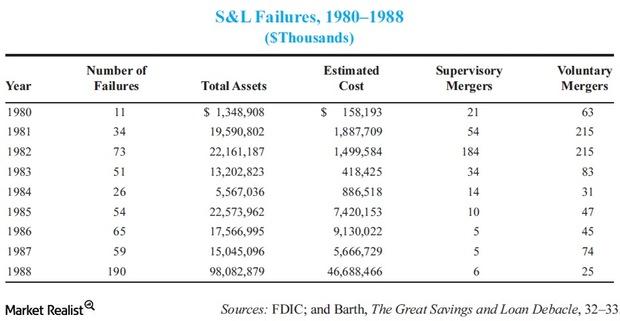 Superlative period for money managers
In his monthly investment outlook for June 2016, Bill Gross outlined that money managers who have decades of experience witnessed a "magnificent era" for financial markets. However, that presumably golden period had troubles as well. Bill Gross outlined three of them:
Lehman Brothers collapse
NASDAQ 5000 collapse
savings and loans crisis
For now, we'll focus on the last two because they're more dated than Lehman Brothers' spectacular downfall.
Article continues below advertisement
Article continues below advertisement
NASDAQ 5000
In March 2000, NASDAQ scaled a peak of 5000. "Tech" had become a household buzzword. Everyone was buying in that business. However, the index only sustained that level for two days before it fell spectacularly. The tremendous downfall of the seemingly infallible tech sector had tons of investors and money managers down for the count and seriously hurt.
When NASDAQ reached that level in 2015—eerily in March again—investors sat back and reflected. However, things were very different from 15 years ago. Pets.com and Webvan gave way to more solidly-based companies like Google (GOOG) (now Alphabet), Apple (AAPL), and Qualcomm (QCOM).
Savings and loan crisis
Savings and loan institutions were formed to provide loans for mortgages on the back of savings account deposits which carried a low rate of interest. They were insured by the Federal Savings and Loan Insurance Corporation.
The crisis started in the late 1970s and ended in the early 1990s. The above table shows the industry's stunning collapse.
It collapsed because people took out deposits from institutions to earn better returns from money market funds (NEAR) (SHV). When regulations loosened to help them compete with money market funds, they engaged in risky investments like junk bonds. Corruption, along with a host of other factors, led to the decline of the once booming industry and ended up costing over $150 billion. The loss impacted taxpayers the most.
In the next part, we'll discuss one instance of the "magnificent era" that Bill Gross outlined in his investment outlook.