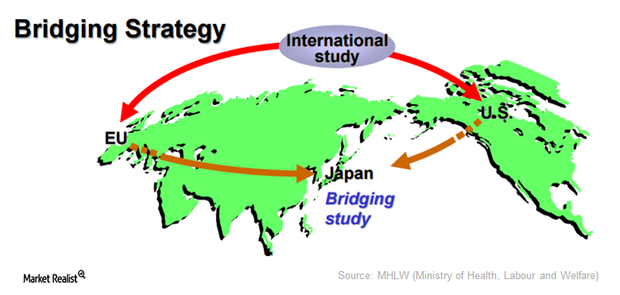 What Is a Bridging Study?
By Jillian Dabney

Apr. 19 2016, Updated 9:08 a.m. ET
Bridging study
A bridging study on a drug is an additional study performed in a new region to provide clinical data on safety, efficacy, dosage, and dose regimen. The study allows for the extrapolation of the foreign clinical data to the population in the new region.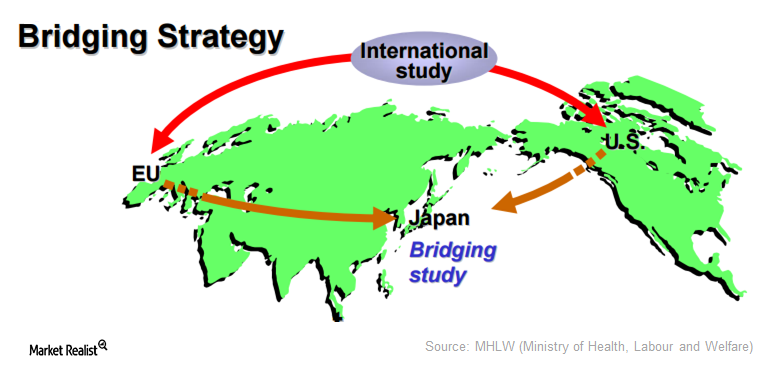 As per the National Center for Biotechnology Information (or NCBI), "the bridging study concept has primarily been brought up to overcome the difficulties inherent to extrinsic factors caused by different ethnicity."
When a particular medication is sensitive to ethnic factors, a bridging study is necessary for approval in the foreign country.
Article continues below advertisement
Advantages of a bridging study
A bridging study shortens the period for the clinical development of the drug, as clinical evaluation from the beginning stages can be avoided. The study uses the complete clinical data package and additional tests. The complete clinical data package includes clinical data that meets the regional regulatory requirements along with additional efficacy and safety data on the population in the new region.
Sometimes a drug behaves differently with the Japanese population compared to other populations. Thus, approval based on a bridging study is closely monitored for adverse effects in the post-marketing phase.
If you want to diversify your holdings and have exposure to Japanese equities, you can invest in the iShares S&P Global Healthcare ETF (IXJ). The ETF invests 5.1% of its holdings in Pfizer (PFE). Johnson & Johnson (JNJ), Merck & Co (MRK), and Gilead Sciences (GILD) constitute 7.1%, 4.4%, and 3.7%, respectively, of the fund's total assets.
We'll discuss the reimbursement process and the pricing strategy in the next part of the series.