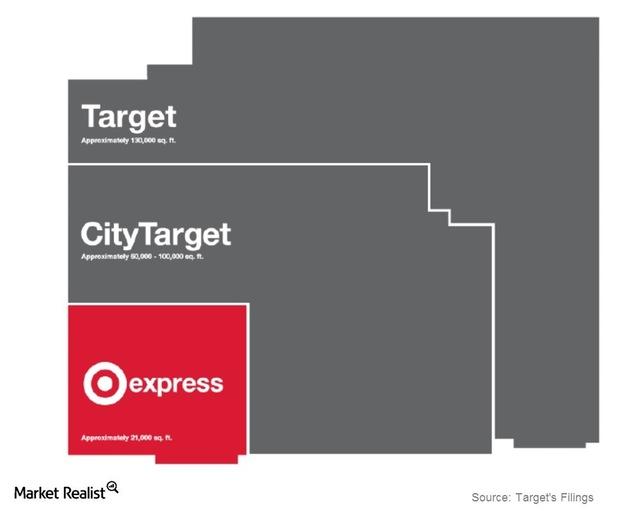 Why Target Is Looking at Flexible Format Stores in the US Market
Flexible formats
Target (TGT) operates 1,792 stores in the United States under multiple store formats. The company's merchandise assortment differs by store, store location, and store size.
The company's stores sized over 170,000 square feet numbered 278 at the end of fiscal 2016. These stock the largest product assortments in the retailer's store fleet.
However, due to the larger spatial requirements and costs of these stores, especially in busy urban areas, Target is increasingly looking at what it calls "flexible formats" to reach out to a larger consumer demographic. The company rolled out City Target in 2012 and Target Express in fiscal 2015.
Target Express is in test mode. These stores stock products catering to the specific needs of the communities in which they're located.
Article continues below advertisement
Article continues below advertisement
Target is looking at expanding its footprint of flexible format stores in urban areas and also in locations close to universities. Out of the 15 new stores the retailer opened in fiscal 2016, nine fell under the flexible formats category, according to John Mulligan, chief operating officer of Target.
Distribution advantage
Flexible formats are also handy for expanding the company's distribution network and enabling more fulfillment options for its e-commerce sales. Several retailers including Target are seeing a dramatic rise in order fulfillment via stores, either directly via delivery or via store pickup by the customer.
These omni-channel options are valuable differentiators for Target compared to pure-play e-commerce players such as Amazon (AMZN). Part 11 discusses Target's e-commerce performance and prospects in greater detail.
Small-format stores
Target's small-format stores, which are smaller than 50,000 square feet, numbered only nine at the end of fiscal 2016. Eight new stores were opened in the year. In contrast, Walmart (WMT) has around 633 Neighborhood Market stores in the United States. These average around 40,000 square feet in size. Located mostly in busy urban areas, they're also some of the best-performing stores in Walmart's US fleet.
Big-box retailer Lowe's (LOW) is also looking at higher penetration in urban areas using small-store formats and localized assortment under its Orchard Supply banner.
Due to the compelling economics of smaller and flexible format stores, more such stores are likely to be in Target's plans in the future.
S&P 500 Index stocks Walmart, Target, and Lowe's make up a combined ~1.3% of the portfolio holdings of the SPDR S&P 500 ETF (SPY) and the iShares Core S&P 500 ETF (IVV).