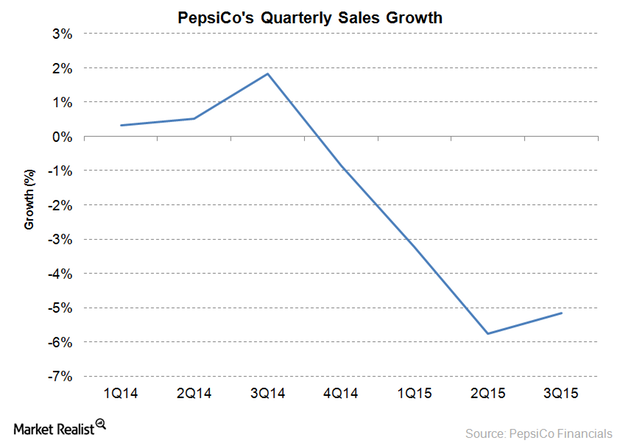 New York Is Gearing Up for PepsiCo's Kola House this Spring
Kola House
PepsiCo (PEP) is getting ready to launch Kola House, its first hospitality venture, at its flagship location in New York City's Meatpacking District. The first Kola House, which will operate as a kola bar, restaurant, lounge, and event space, is expected to open this spring.
Kola House will serve kola nut–based cocktails and will feature drinks created by cocktail curator Alex Ott. In its January 29 press release, PepsiCo disclosed that Kola House will also offer specialty food inspired by the kola nut from a menu prepared by its resident executive chef.
Article continues below advertisement
High-profile design and events
Kola House was designed by PepsiCo Design, which is led by Mauro Porcini. Porcini is working in collaboration with Kravitz Design Inc., an interior design firm founded by musician and actor Lenny Kravitz. Kola House will also work as an event space to host music, art, style, film, sports, and other entertainment forms. PepsiCo plans to leverage its partnership with Live Nation to launch Live at the Kola House, a special live music series.
Aside from the flagship location in New York, PepsiCo is also planning a modular series for Kola House for pop-up events. PepsiCo has planned the first of the modular locations at an exclusive VIP space in San Francisco during Super Bowl L in February 2016.
Can the new venture revive sales?
PepsiCo's (PEP) latest venture appears to be a part of its efforts to offset the impact of declining soda sales. The company's recent performance has been disappointing, and its revenues have declined for four straight quarters. In 3Q15, PepsiCo reported a 5.2% decline in its revenues, primarily due to currency headwinds.
Adverse movements also impacted Coca-Cola (KO), which posted a 4.6% decline in its 3Q15 revenue. Dr Pepper Snapple (DPS), the third-largest US soda maker, reported a 3% rise in its 3Q15 sales. Monster Beverage (MNST) reported a 19% growth in its 3Q15 sales, driven by strong demand for energy drinks. PepsiCo constitutes 0.4% of the holdings of the iShares MSCI ACWI ETF (ACWI).
Aside from working on new ventures like Kola House, PepsiCo is also focusing on innovation to boost its sales.
For more updates, please visit our Nonalcoholic Beverages page.