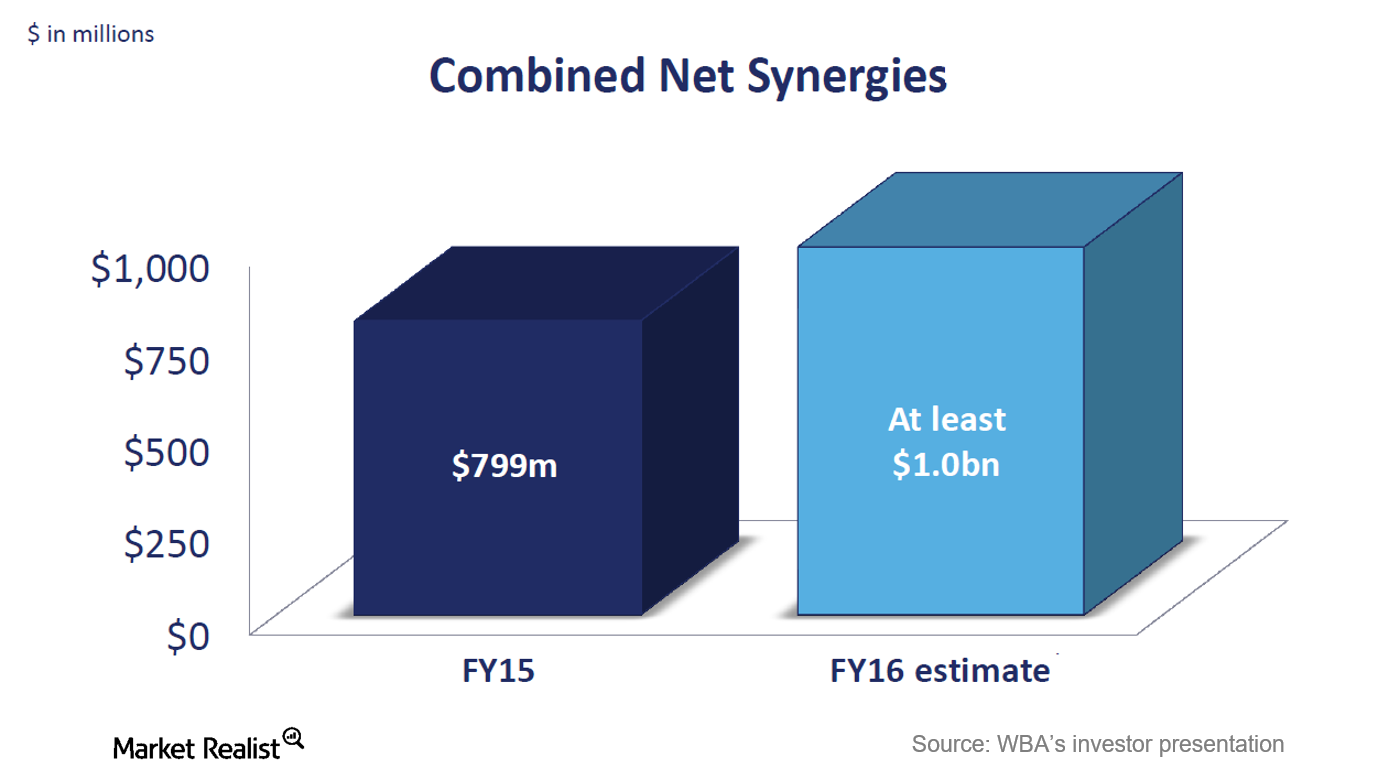 Walgreens Boots Alliance: Merger of Walgreens and Alliance Boots
Walgreens Boots Alliance
Walgreens Boots Alliance (WBA) is the successor of the Walgreen Company, or Walgreens, which was founded in Chicago, Illinois, in 1901. Walgreens Boots Alliance was created through the combination of Walgreens and Alliance Boots in December 2014. Walgreens became a wholly owned subsidiary of Walgreens Boots Alliance after the merger.
Article continues below advertisement
Brief look at the Walgreens and Alliance Boots Merger
In June 2012, Walgreens purchased a 45% stake in drugstore operator Boots Alliance for $6.7 billion. In December 2014, the company purchased the remaining 55% stake in Boots Alliance for $4.8 billion in cash and 144.3 million shares of Walgreens Boots Alliance. After the merger, Walgreens was reorganized into three divisions: Retail Pharmacy USA, Retail Pharmacy International, and Pharmaceutical Wholesale.
Prior to the deal, Walgreens operated drugstores across the United States and in Puerto Rico. With the acquisition of Alliance Boots, Walgreens gained entry into the pharmaceutical retailing and wholesaling business in the European, Middle Eastern, and Asian markets. The combined company currently has operations in 25 countries. The acquisition also brought along synergies for the merged company. The combined net cost synergies for fiscal 2015 stood at $799 million. WBA expects to reach $1 billion in synergies in fiscal 2016.
Article continues below advertisement
The Rite Aid merger
On October 27, 2015, Walgreens Boots Alliance (WBA) entered into a merger agreement with Rite Aid (RAD) and announced its intention to acquire Rite Aid for approximately $17.2 billion. According to the terms of the merger, Rite Aid will become a wholly owned subsidiary of Walgreens Boots once the deal is completed. Rite Aid's stockholders will be entitled to receive $9 in cash for each outstanding share of Rite Aid. The transaction is expected to close in the second half of the calendar year 2016, subject to Rite Aid stockholder approval, regulatory approvals, and other customary closings.
ETF exposure