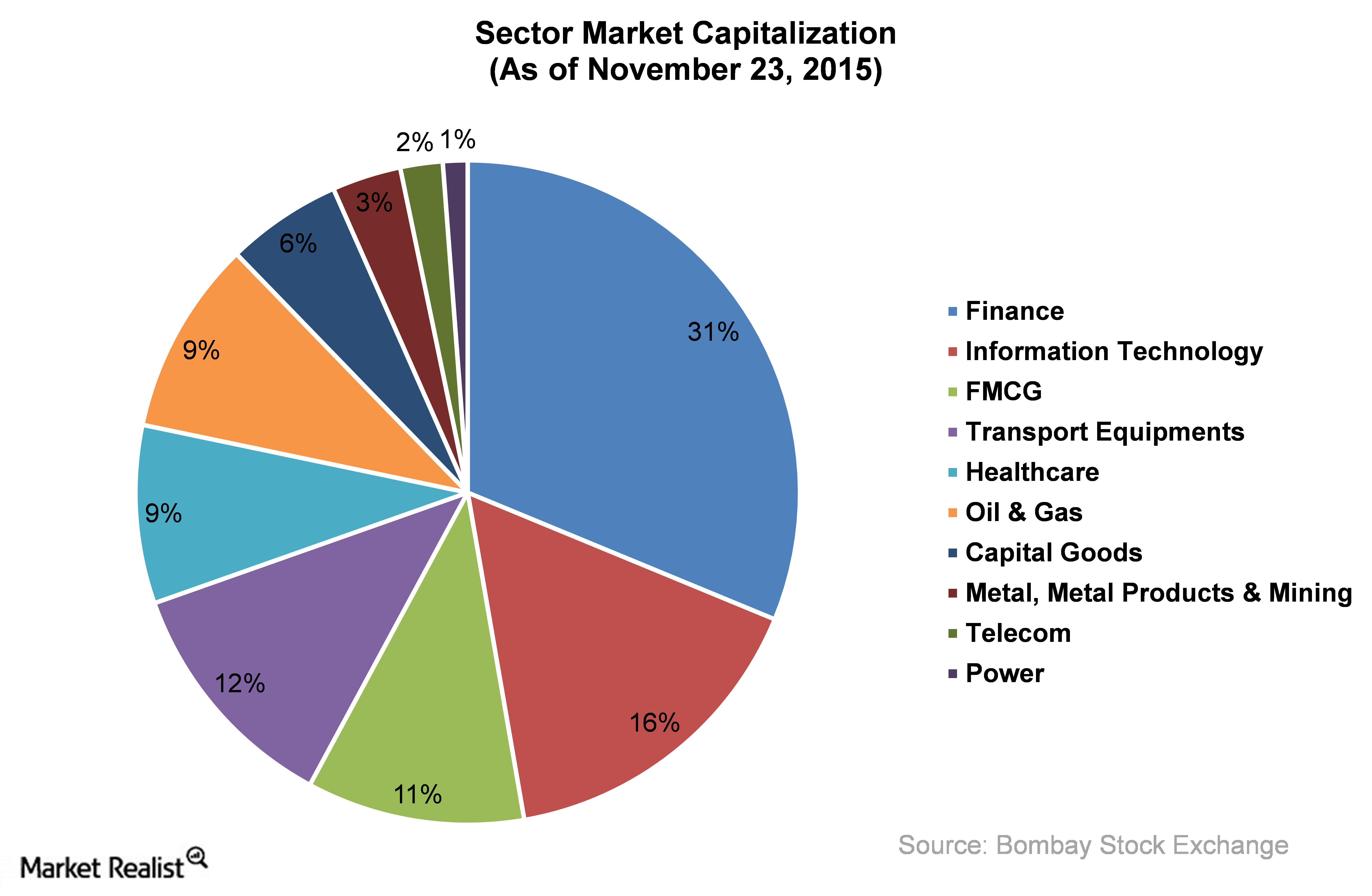 The Major Sectors of the Indian Equity Market
By Pete Raine

Dec. 8 2015, Updated 4:15 p.m. ET
The S&P BSE sectors
The current global economy is under stress. Major benchmark equity indexes around the globe have given dismal returns, and India is no exception. In this series, we'll analyze the sector-by-sector performance of Indian stocks in the last year as of December 8, 2015.
For the purpose of a comparative analysis, we've taken returns of the sectoral indexes of the S&P BSE (Bombay Stock Exchange). The BSE is one of the two most important stock exchanges in India, the other being the NSE (National Stock Exchange).
We'll analyze the returns of the following sectoral indexes:
S&P BSE Energy
S&P BSE Finance
S&P BSE Industrials
S&P BSE Telecom
S&P BSE Utilities
S&P BSE Information Technology
S&P BSE Healthcare
The chart above shows the sectoral composition of the S&P BSE Sensex.
Article continues below advertisement
How have investors fared?
For investors in the Indian stock market, the year 2015 has not been a good one. The returns for the last year for all indexes were negative. Before we start analyzing the returns of the sectors, we'll first aim to understand the compositions of the various indexes mentioned above. In the next part, we'll explain the composition of each sectoral index.
For India-focused funds such as the ALPS Kotak India Growth Fund Class A (INDAX) and the Matthews India Investor Fund (MINDX), the last year has been dismal. The INDAX has given a negative return of 10.3% year-to-date (or YTD) as of December 7, 2015. MINDX returned a negative 1.4%.
Infosys (INFY), HDFC Bank (HDB), and ICICI Bank (IBN) are among the top holdings of INDAX.