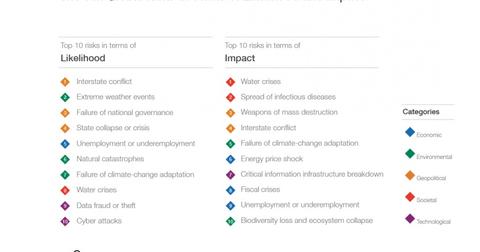 What investors should know about the World Economic Forum
By David Ashworth

Updated
The World Economic Forum
The World Economic Forum (or WEF) is an independent international institution headquartered in Geneva, Switzerland. It's "committed to improving the state of the world through public-private cooperation." The institution was founded by Professor Klaus Schwab in 1971 as a not-for-profit foundation.
The WEF conducts annual and regional meetings to which it invites politicians, business leaders, and academicians from various streams to ideate on the world's problems and possible solutions. The World Economic Forum Annual Meeting 2015 was held in Davos Klosters, Switzerland, from January 21–24.
Article continues below advertisement
The Annual Meeting 2015
The discussions at the Annual Meeting of the WEF revolved around the theme The New Global Context. The WEF noted that the era of "economic integration and international partnership that began in 1989" is potentially coming to an end. This, it cited, was due to "complexity, fragility and uncertainty" currently plaguing the world.
The WEF maintained that the social, political, technological, and economic transformations are changing the assumptions about our prospects. This resulted in the new global context theme.
Importance of WEF activities
Since the WEF doesn't make policy-altering decisions on its own, its activities have no impact on your investments. However, at this marquee annual event, the discussions that take place can give you insight into the thought process of business and government leaders who can and do make business and policy-changing decisions, respectively.
Global equity ETFs such as the Vanguard FTSE All-World ex US Index Fund (VEU) with more than 36% exposure to Europe, the iShares MSCI ACWI Index Fund (ACWI) with more than 17% exposure to Europe, and the iShares MSCI ACWI ex US Index Fund (ACWX) with more than 36% exposure to Europe can be affected by major decisions.
For instance, recently, European equity ETFs such as the iShares MSCI EMU Index Fund (EZU), the Vanguard FTSE Europe ETF (VGK), and the SPDR DJ EURO STOXX 50 ETF (FEZ) were bolstered by the European Central Bank's stimulus decision. This also affected stocks around the world.
Christine Lagarde, the Managing Director of the International Monetary Fund, expressed her views on 2015 being a year of paramount importance for the global economy. In the next article, we'll look at her views.