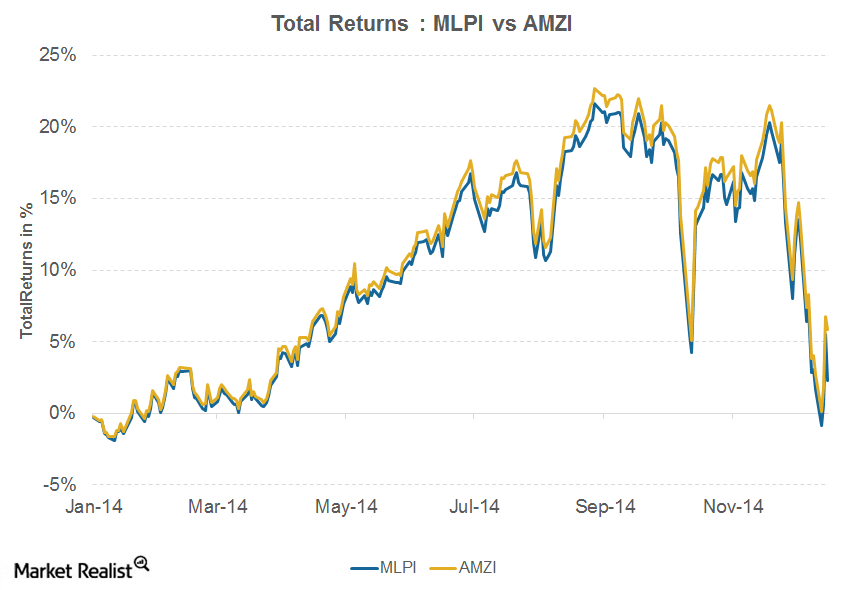 Introducing the UBS ETRACS Alerian MLP Infrastructure Index ETN
By Keisha Bandz

Oct. 8 2020, Updated 1:22 p.m. ET
About the underlying index
The UBS ETRACS Alerian MLP Infrastructure Index ETN (MLPI) tracks the Alerian MLP Infrastructure Index (AMZI). The index consists of the top 25 American energy infrastructure MLPs, which primarily engage in the business of energy commodity transport and processing. The index is float-adjusted and cap-weighted.
Here are AMZI's top five constituents, along with their weightages (per Alerian):
Article continues below advertisement
About the ETN
MLPI's performance depends on the performance of AMZI. UBS (OUBS), the issuer, defines ETNs (exchange-traded notes) as senior, unsecured, unsubordinated debt securities that provide investors with exposure to the total returns of various market indices—in this case, AMZI—minus investor fees.
Based on the cash distributions paid out by the MLPs in the index, the ETN makes a coupon payment to its investors on a quarterly basis. MLPI has paid out $1.84 per note in the past year.
Performance this year
Year-to-date (as of December 17), the UBS ETRACS Alerian MLP Infrastructure Index slightly increased in price from $39.31 to $39.66. Based on its quarterly coupon payment, it is currently yielding at about 4.6%.
In November, TC PipeLines LP (TCP) was AMZI's best-performing constituent. TCP saw 15.5% price returns, whereas ONEOK Partners LP (OKS) had price returns of -13.7%.
The next article in this series will cover UBS' leveraged ETN product following AMZI.