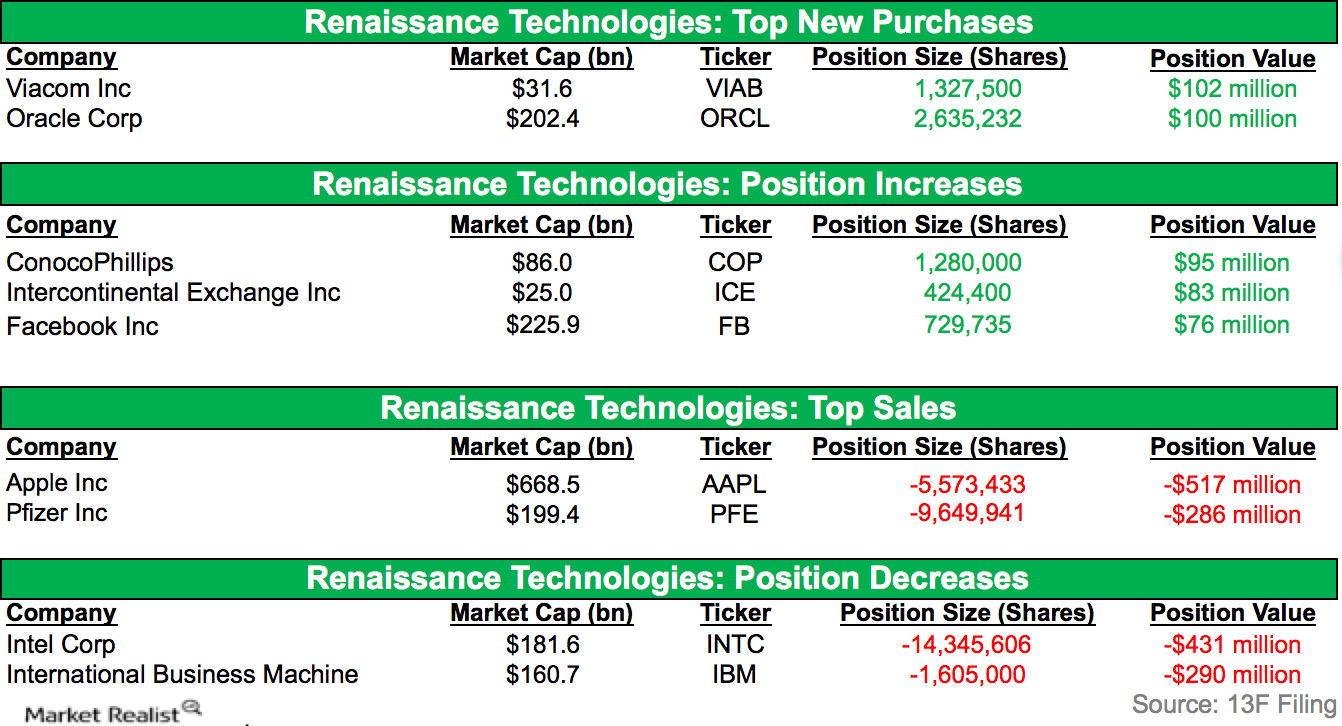 Highlights of Renaissance Technologies' key positions in 3Q14
About Renaissance Technologies
Renaissance Technologies is based in New York. It's an investment management firm. The fund trades in markets around the world. It employs complex mathematical models to analyze and execute trades. Many of the trades are automated. It was founded in 1982 by mathematician Dr. James Harris "Jim" Simons.
The fund's portfolio decreased to $36.52 billion in the third quarter—compared to $42.89 billion in the second quarter. The third quarter ended in September.
Article continues below advertisement
Article continues below advertisement
The table above outlines the top positions that Renaissance traded during the third quarter. It added new positions in Viacom (VIAB) and Oracle (ORCL). It increased positions in ConocoPhillips (COP), Intercontinental Exchange (ICE), and Facebook (FB). It exited positions in Apple (AAPL) and Pfizer, Inc. (PFE). It reduced positions in Intel Corp. (INTC) and IBM (IBM).
Renaissance's top ten holdings for the third quarter are listed in the above graph.
In the next part of the series, we'll discuss Renaissance's new position in VIAB.