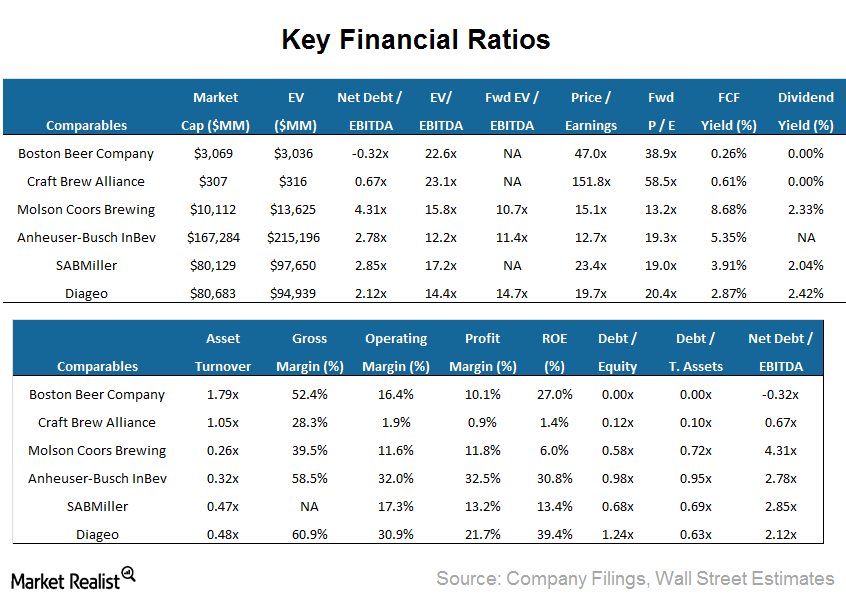 Boston Beer Company: An introduction to better beer business
Boston Beer Company: Samuel Adams

Boston Beer Company Inc. (SAM) is the largest craft brewer in the United States, having sold ~2.7 million barrels of proprietary core brand products and brewed or packaged approximately 19,000 barrels under contract ("non-core brands") for third parties in 2012. For the same year, the company sold more than 50 beers under the Samuel Adams or Sam Adams brand names, ten flavored malt beverages under the Twisted Tea brand name, five hard cider beverages under the Angry Orchard brand name, and five beers under two brand names under its subsidiary, Alchemy & Science. The company produces malt beverages under its own breweries and at other brewery locations through contracts.
Evolution of the beer industry
Article continues below advertisement
Before Prohibition, a nationwide ban on the sale, production, importation, and transportation of alcoholic beverages from 1920 to 1933, the beer industry comprised hundreds of small breweries that brewed full-flavored beers. But after Prohibition, domestic brewers largely shifted towards producing less flavorful, lighter beers that used lower-cost ingredients and could be mass-produced to take advantage of economies of scale. As the industry consolidated, Anheuser-Busch InBev (BUD) and MillerCoors LLC became the two major brewers in the United States, making up 90% of all domestic beer production today, excluding imports.
Boston Beer's positioning
Unlike Anheuser-Busch Inbev and MillerCoors LLC—a joint venture between SABMiller (SBMRY) and Molson Coors Brewing Company (TAP)—Boston Beer Company primarily positions itself in the "Better Beer" category of the beer industry—about 22% of U.S. beer consumption by volume. This category includes craft (small, independent, and traditional) brewers, domestic specialty beers, and most imports. These beers are more expensive but are higher in quality, image, and taste compared to other beers. Investors should note that Anheuser-Busch Inbev and MillerCoors LLC have entered the premium beer category via internal development, the acquisition of existing craft brewers, or importing and distributing foreign brewers' brands.
Note: Boston Beer Company is part of the PowerShares Dynamic Food & Beverage ETF (PBJ). Molson Coors Brewing Company (TAP) is part of First Trust Consumer Staple Alpha Fund ETF (FXG).