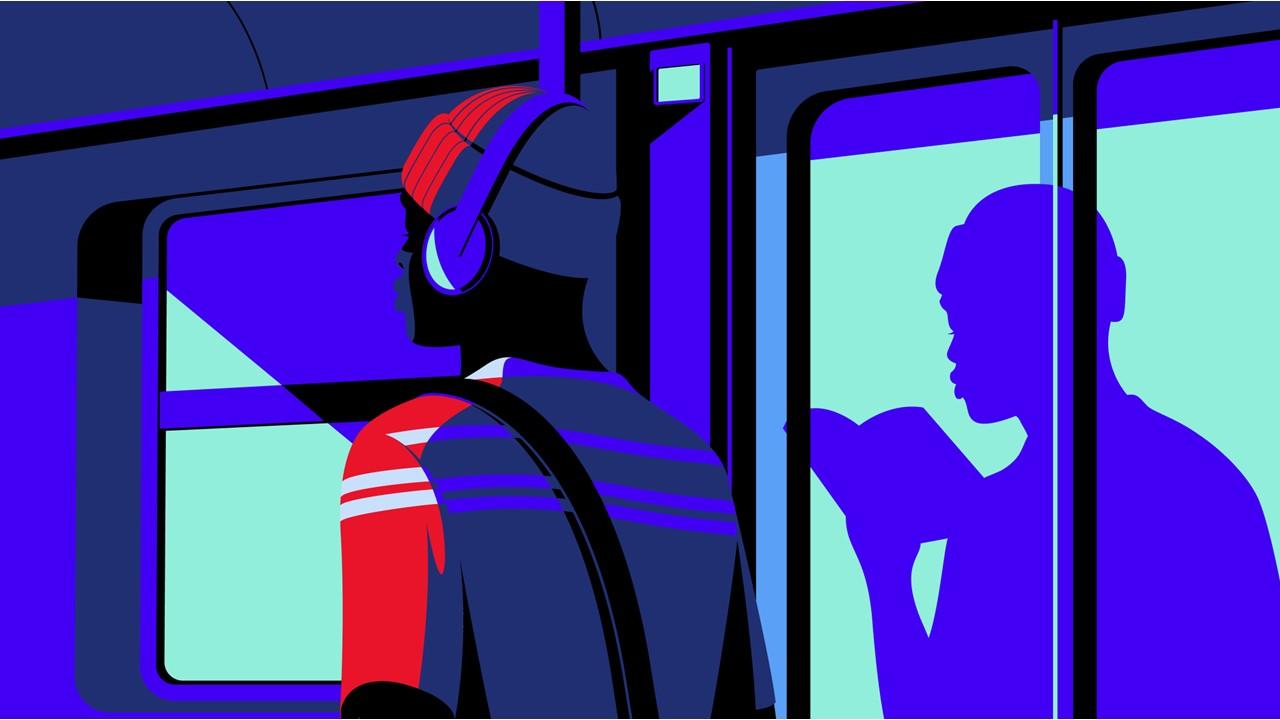 Spotify Is Entering the Audiobook Market with 300,000 Titles
Article continues below advertisement
Here's all you need to know about the streaming platform's new offering, including how much Spotify audiobooks cost.
Spotify looks to compete in the audiobooks market.
Spotify just launched 300,000 audiobooks onto its streaming platform on Sept. 20. The company wrote in a press release, "While audiobooks represent just a 6 percent–7 percent share of the wider book market, the category is growing by 20 percent YoY."
Article continues below advertisement
Here's what Nir Zicherman, Spotify's Vice President and Global Head of Audiobooks and Gated Content, says about how to access paid audiobooks on the platform:
"Audiobooks will show up with a lock icon on the play button, signaling that they need to be purchased in order to listen. Users who discover audiobooks in the Spotify app will be able to purchase them on a web page. Upon returning to Spotify, the book will be automatically saved in their library and available to listen to whenever they want."
Article continues below advertisement
Zicherman adds that listeners can download content to listen offline, use automatic bookmarking to save their place, and even adjust speed faster or slower with speed control. "And for listeners who want to share their opinion after listening to a book," Zicherman says, "we've also included a rating feature, which will publicly display the aggregate rating of the book."
Goodreads reviewers, watch out.
Spotify audiobook prices tend to vary by publisher.
Spotify users can purchase audiobooks a la carte, while some may be available for free with ads. The initial library size will grow, and self-published authors can even upload their own books (even if it's an e-book).
Article continues below advertisement
The platform will also take payment on a redirected web page rather than an in-app portal. This makes sense given Spotify's involvement in the Coalition for App Fairness, a collective against high developer fees charged by Apple and Google for purchases made within apps.
Prices are set by publishers, so the cost of a book may vary title to title. Jennette McCurdy's I'm Glad My Mom Died is priced on sale at $13.99 (originally $17.99) during the launch. Taylor Jenkins Reid's The Seven Husbands of Evelyn Hugo is on sale at $18.49 (originally $23.99). Michaelle Zauner's Crying in H Mart costs $18.49 (originally $20.00).
Article continues below advertisement
Will there be free audiobooks on Spotify?
The initial library of Spotify audiobooks is uploaded by publishers, so most — if not all — are paid. However, since Spotify is opening up the audiobook genre to everyday authors who want to self-upload their work, free options are bound to become available.
With about 188 million Premium subscribers across the globe, Spotify is well-positioned to at least compete with the best of the audiobook best. The webpage payment method may deter some folks (sometimes, all it takes for a consumer to abandon a cart is one added step). However, Spotify is making a bold statement by doing so. If they succeed, the movement against app store monopolization could gain serious steam.