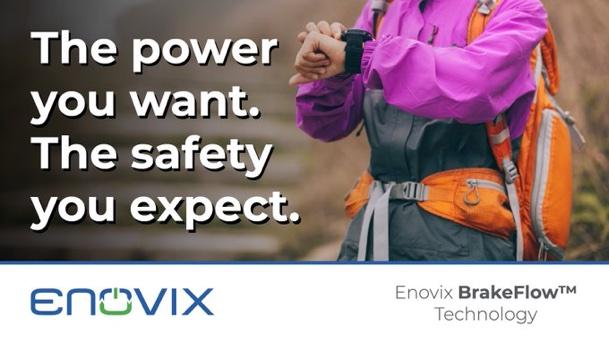 Enovix Is Revolutionizing the Battery Industry With Silicone Technology
Enovix has its patented next-generation 3D Silicon batteries that could change how we use batteries completely. Is Enovix's stock a buy?
Article continues below advertisement
Many battery manufacturers are based outside the U.S., but Enovix is a California-based company that was founded in 2007.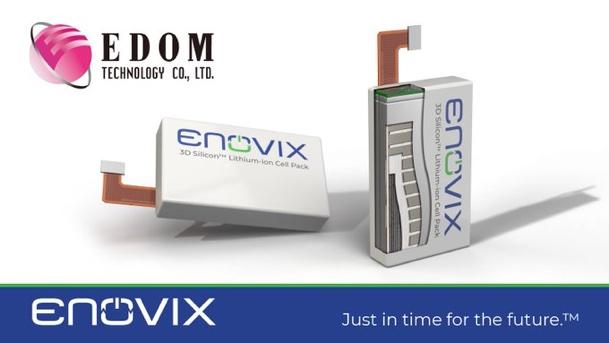 Article continues below advertisement
What is Enovix?
Enovix is regarded as the leader in advanced silicon-anode lithium-ion battery development. Lithium-ion batteries are found in most battery-powered electronics, such as cell phones, electric vehicles, computers, power tools, handheld gaming consoles, and cordless appliances. Anodes and cathodes are the two types of electrodes that allow electricity to flow through a battery, which in simpler terms, can be viewed as the plus and negative sign you see on a battery.
Enovix is one of the few battery developments that offers silicon-anode technology for lithium-ion batteries, which offers quicker charging speeds, longer battery life, and less overheating compared to traditional lithium batteries that rely on graphite.
Article continues below advertisement
Graphite is a mineral that can be found naturally in metamorphic and igneous rocks around North America, Asia, and Africa. Graphite needs to be processed in order to be used for batteries, and 100 percent of the world's processed graphite is exported from China, which makes it a powerhouse in the battery industry.
According to CleanTechnica, silicon batteries can have an energy capacity up to 10 times greater than graphite. While this newer technology seems like the obvious choice for replacing all traditional batteries, nearly all battery-powered devices still use graphite, as silicon anodes are a work in progress.
Article continues below advertisement
One barrier that's stopping the wide adoption of the newer material is that it expands and contracts significantly when charging and discharging, which can lead to a battery being a hazard. The shift to silicon may need to come sooner than later though. China is essentially the only country that provides processed graphite, which has led to concerns of a likely shortage of graphite, especially with the production of EV batteries and other batteries in general increasing.
Article continues below advertisement
Enovix's new silicon battery can charge nearly 100 percent in less than 10 minutes.
In June, the U.S. tech company announced that it successfully developed an EV battery that can charge up to 80 percent within five minutes. In some tests, the batteries even reached 98 percent charge capacity within 10 minutes. While this new development is still working on being perfected, this could revolutionize the EV industry and significantly speed up America's transition to electric vehicles, as charging times for EVs now can be as long as 12 hours.
Is Enovix stock a buy?
Enovix's stock price is currently below the $17.73 closing price it had on its opening day of the market in July 2021, but the stock is very promising.
Battery-making companies tend to be one of the best tech stocks to invest in. With Enovix reaching closer to its revolutionary silicon battery technology, share prices could spike once the current stock market crash has subsided. Currently sitting around a price of $15.45, Enovix share prices increased by nearly 50 percent in July and are currently up by 15.50 percent for August.