Legit Side Hustles for Teens to Help Them Earn Extra Money
Teens can have side hustles, too. In fact, plenty of online and in-person jobs are perfect for teens in search of flexibility around school, extracurriculars, and friends.
Article continues below advertisement
Young folks, I can't tell you how to use your money. What I can do is show you how to make it — before you even reach your 20s.
Transcription services are a solid side hustle for teens.
Want a way to make money online during hours that work for you? Consider transcription services, where you type out audio recordings of interviews, podcasts, presentations, and more.
Article continues below advertisement
This side hustle is best for teens who:
Are fast typists (you know who you are)

Have good spelling and grammar skills (in English or another language)

Are intuitive researchers (you can search using context and find accurate terms quickly)
Platforms like Rev, GMR Transcription, Fiverr, and more could be a good starting point to advertise your transcription services.
Article continues below advertisement
Dog walking through Wag or Rover is a solid side hustle.
Do you love dogs and are good with them? Consider becoming a dog walker in your local area. You don't have to be like those New York City dog walkers with 15+ dogs attached to their belts. One or two at a time is fine.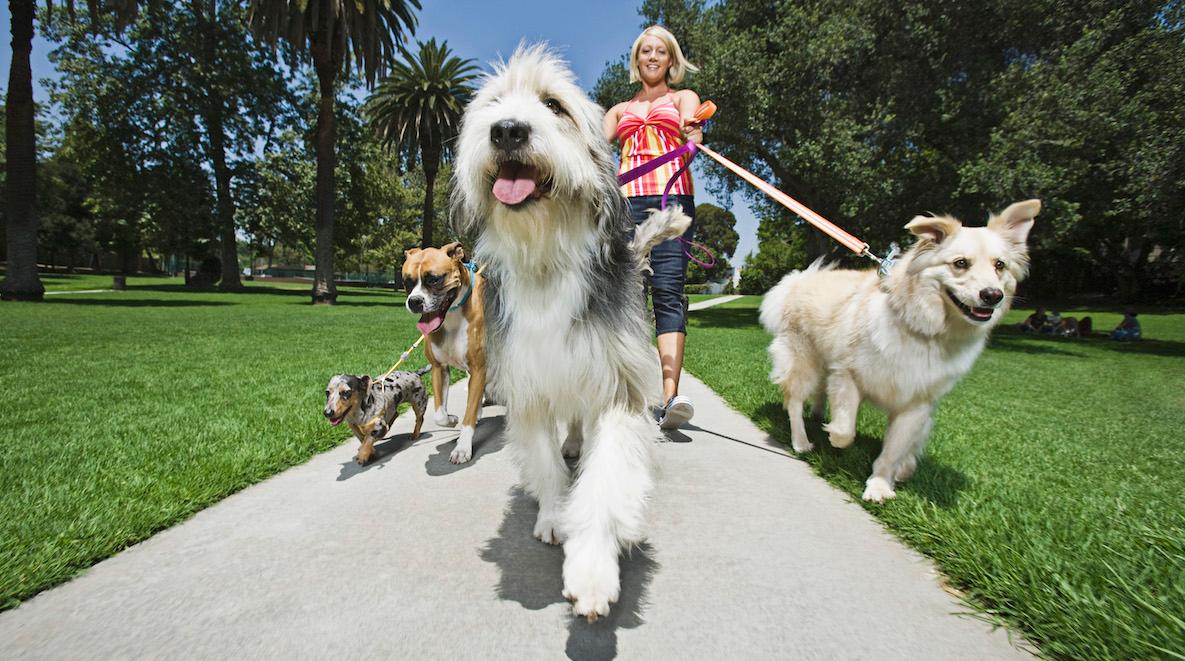 Article continues below advertisement
This side hustle is best for teens who:
Live in an area that makes it easy to access other people's homes

Have direct experience dealing with pets (though you reserve the right to be selective and only walk small or calm dogs if that's what makes you comfortable)

Are able to walk long distances and are comfortable walking in slightly inclement weather
Rover and Wag are the two biggest platforms for people to book dog walking services. As you build up positive reviews, you can become more popular. To earn more money, add extra services like feeding, picking up poop in the yard, brushing, home visits while the owners are away, and more.
Article continues below advertisement
You can actually get paid to read books.
Teen bookworms, this one is for you. Get paid to read books — and review them.
Plenty of platforms pay readers to read books and give honest reviews. If you're bilingual or multilingual, you can read books in languages other than English. You can find platforms that pay you to read books in genres like science fiction, young adult, and more.
Article continues below advertisement
This side hustle is best for teens who:
Enjoy reading and can do so at a profitable pace (you can estimate an hourly rate based on approximately how fast you read)

Can write reviews with proper spelling and grammar

Can read a lot without being overtaken by the desire to snooze
Websites like Reedsy, Booklist, Book Browse, Kirkus, and more pay book readers, though you'll have to check eligibility requirements for teens, especially those under the age of 18.
Side hustle options are endless thanks to the internet.
You don't have to be a TikTok influencer or work at the local pizza shop to make real money as a teen (though both are respectable).
You can find a side hustle that you can scale as needed or do for just a few hours per week. Don't let your age stop you from trying new things, but always remember to protect yourself and your financial information — especially when dealing with online side hustles.