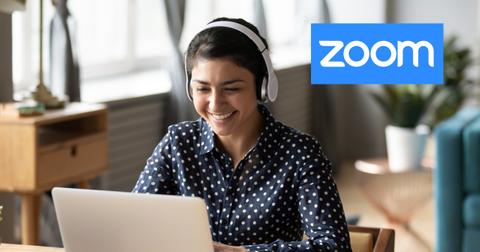 Zoom Stock Predictions: Will the Good Run Continue?
By Mohit Oberoi, CFA

Updated
Zoom Video Communications is among the best-performing stocks in 2020. So far, the stock has a year-to-date gain of 606 percent. The stock has risen over 13 times from its IPO price of $36. Will Zoom stock continue to rally? What is Zoom's stock prediction and should you buy it at these levels?
Article continues below advertisement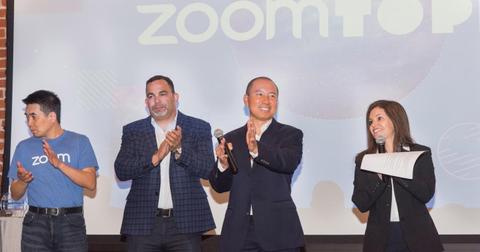 Zoom stock's price history
Zoom stock listed on Apr. 18. The stock opened at $65 and closed at $62 and gave a 72 percent gain from the listing date. Zoom has a 52-week trading range between $60.97 and $529.74. While U.S. stock markets fell sharply in March due to concerns about the COVID-19 pandemic, Zoom stock was strong during that period.
Article continues below advertisement
Stock gains in the third quarter:

Overstock: +156%
Tesla: +99%
Pinterest: +87%
Zoom: +85%
DraftKings: +77%
Zillow: +76%
Roku: +62%
AMD: +56%
Twitter: +49%
Nvidia: +42%
Salesforce: +34%
Qualcomm: +29%
Apple: +27%
Docusign: +25%
Facebook: +15%
Amazon: +14%
PayPal: +13%
Adobe: +12%

— Jon Erlichman (@JonErlichman) September 30, 2020
Zoom is among the stocks that benefited from the COVID-19 pandemic. Zoom video calls became a necessity and replaced air travel, office conferences, and in-person schools. Investors flocked to Zoom stock, which lifted its valuations. The increased pace of digitization has benefited companies in the digital economy including Amazon, Netflix, and Shopify.
Article continues below advertisement
Zoom's earnings
On Aug. 31, Zoom reported its earnings for the second quarter of fiscal 2021 after the markets closed. The earnings shattered analysts' estimate and the stock rose over 40 percent on Sept. 1. Amid the surge in demand for Zoom's services, its revenues soared 355 percent in the quarter to $663.5 million, which was ahead of analysts' estimate of $500.5 million.
Zoom's non-GAAP EPS was $0.92 in the second quarter compared to $0.08 in the second quarter of fiscal 2020. The company's guidance for the third quarter was also above analysts' estimates. Zoom expects to post revenues between $685 million and $690 million in the fiscal third quarter. The company expects its non-GAAP EPS to be between $0.73 and $0.74.
Article continues below advertisement
What are Zoom's stock predictions?
According to data compiled by TipRanks, 10 analysts have a buy rating on Zoom Video Communications stock, while 13 have a hold rating or some equivalent. One analyst has a sell rating on the stock. Zoom's average target price of $408 represents a potential downside of 15.1 percent over the next 12 months. Zoom's lowest target price is $255, while the highest target price is $525.
Article continues below advertisement
Currently, Zoom is among the most expensive stocks with an NTM price-to-sales multiple of 47.8x. The multiple peaked near 61x in June. While Zoom's valuation multiple has come down, it's still high.
Last year Snowflake, a software company, spent $349m to make $265m in revenue.

Now they're about to go public at a 30 BILLION valuation. Let the good times roll 📈

— erin griffith (@eringriffith) September 14, 2020
Article continues below advertisement
Snowflake, which went public in September and doubled on the listing, has an even richer valuation. Snowflake trades at an NTM price-to-sales multiple of 88.3x. Usually, you wouldn't expect a value investor to even think about investing in a company with such absurdly high multiples. However, Berkshire Hathaway, which is led by the legendary value investor Warren Buffett, invested in the IPO along with Salesforce.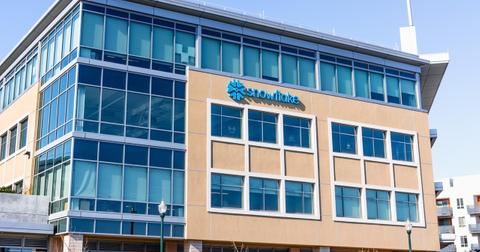 Article continues below advertisement
Coming back to Zoom, the demand for its services has soared amid the COVID-19 pandemic. Zoom calls have become a daily routine for many people. When normal economic activity resumes, Zoom might not report the same stellar growth.
Many analysts have pointed to a possible bubble in tech stocks that's reminiscent of the dot-com boom days. However, the counter-argument is that the tech companies today are different from the late 1990s. Many of the tech companies have strong business models and healthy cash flows.