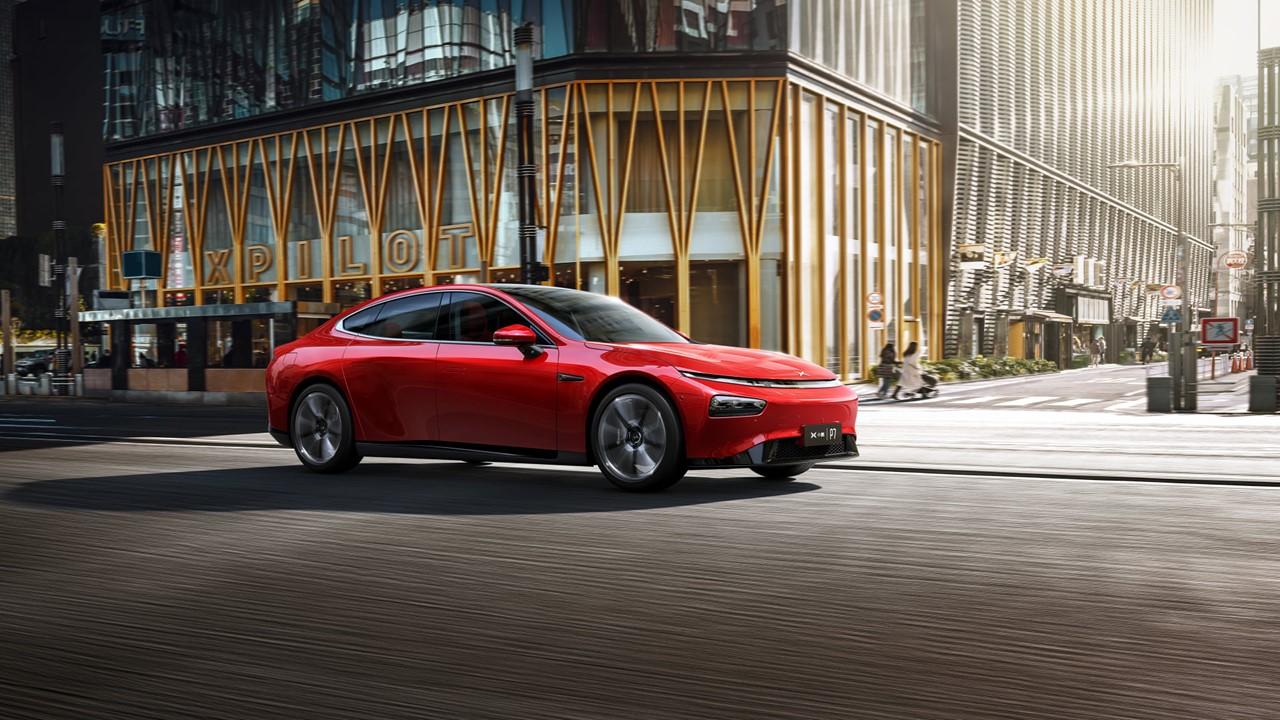 Xpeng Motors Stock Forecast: XPEV Looks a Good Buy After Q1 Earnings
EV stocks have been under pressure after a spectacular rally in 2020. Xpeng Motors (XPEV) is down over two-thirds from its 52-week highs. While XPEV stock opened higher on May 13 after releasing its earnings for the first quarter of 2021, it soon turned negative for the day. What's the forecast for XPEV stock and is it a good buy?
Article continues below advertisement
Tesla and NIO have already released their first-quarter earnings. Both the companies reported a better-than-expected top-line and bottom-line performance. Thanks to the gain on Bitcoin sales, Tesla posted record profits in the quarter. Elon Musk's company is the only pure-play EV company to post sustainable profits. All of the other EV companies are in the red.
Highlights of Xpeng Motors' Q1 earnings
Xpeng Motors reported revenues of $450.4 million in the first quarter of 2021, which were 616 percent higher than what the company posted in the same quarter in 2020. The sharp rise in revenues is due to the lower base year effect. Chinese EV companies saw their revenues tumble in the first quarter of 2020 due to the COVID-19 pandemic situation in China.
Article continues below advertisement
Like NIO, Xpeng Motors continues to improve its gross margins. The metric rose to 11.2 percent in the first quarter of 2021 compared to -4.8 percent in the first quarter of 2020 and 7.4 percent in the fourth quarter of 2020. The company ended the quarter with cash and cash equivalents of $5.5 billion thanks to its follow-on stock offering in 2020, which came within months of its IPO.
Article continues below advertisement
Forecast for XPEV stock in 2021
The forecast for Xpeng stock looks positive in 2021. According to the estimates compiled by CNN Business, XPEV's median target price is $50.47, which is a premium of 104 percent. The stock's lowest target price of $37.38 is a premium of 51 percent, while its highest target price of $70.16 implies a potential upside of 184 percent over the next 12 months.
Article continues below advertisement
XPEV has received a buy rating from 11 analysts, while two analysts rate it as a hold. Unlike Tesla, where Wall Street's opinion is very diverse, most analysts seem bullish on Xpeng Motors stock.
Why XPEV is an undervalued play on the EV industry
Most of the EV stocks are trading at exorbitant valuations. Lucid Motors has a pro forma market capitalization of almost $30 billion even though it hasn't delivered a vehicle yet. While the sector still looks overvalued, XPEV could be a relatively undervalued play in the EV industry.
Article continues below advertisement
XPEV has a market capitalization of just about $20 billion, while the enterprise value is around $16.5 billion. The analysts polled by TIKR expect the company to post revenues of $4.2 billion in 2022, which would mean a 2022 EV-to-EBITDA multiple of 3.9x. In contrast, NIO has a 2022 EV-to-sales multiple of 5.5x, while it's 8.6x for Tesla.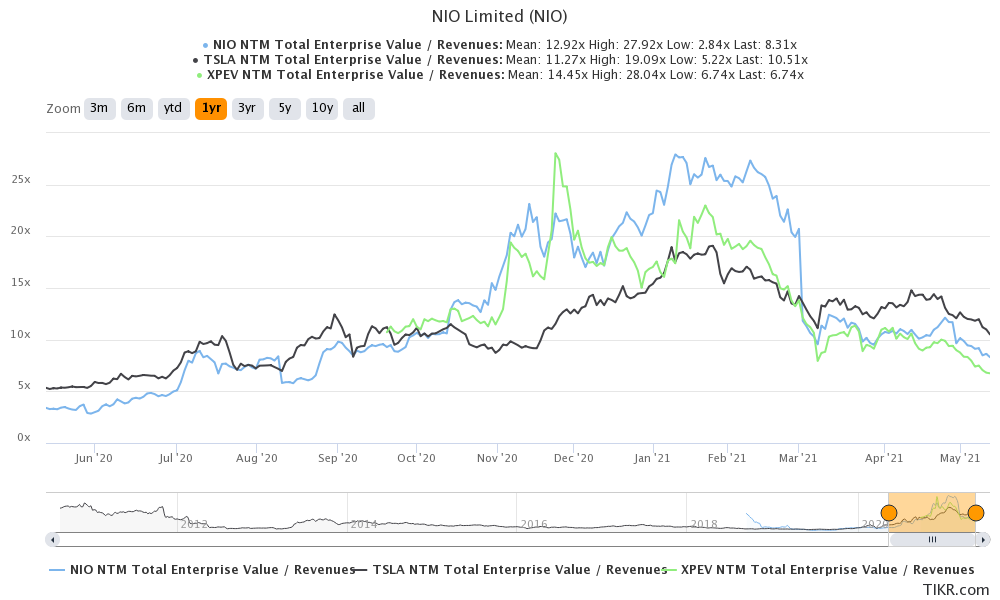 Article continues below advertisement
Now, Tesla can command a higher multiple over other EV stocks due to its strong cult-like brand. Also, Tesla can trade at a premium due to superior financials where it's generating positive free cash flows. The company is also posting profits, unlike other EV plays that are burning a lot of cash.
XPEV stock looks like a buy.
XPEV stock looks attractive now and is a good way to play the growth in the Chinese EV market. The company is growing fast and expects deliveries to rise five-fold in the second quarter of 2021. Xpeng expects its revenues to jump almost sixfold over the period.
Overall, XPEV stock looks like a good stock to buy now. While there could be short-term volatility amid the noise over growth stocks and rising inflation, Xpeng Motors stock looks like a long-term buy at these prices.